The interface is now complete.
This is a screenshot showing the inteface in its integrity: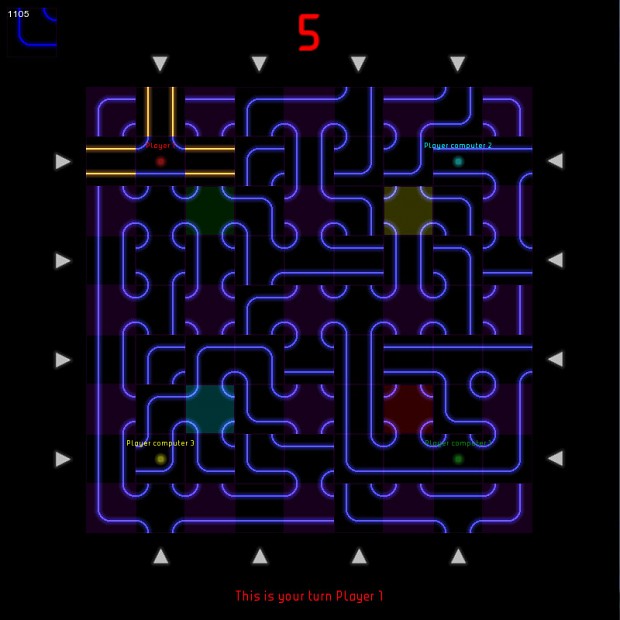 As you can see the next tile to insert is still at the top-left of the screen. You now have a cooldown at the top with the color of the player currently playing.
At the bottom of the screen you can see who is currently playing. The name of the players is also displayed to know who is who.
If this is your turn you can see arrows that show you where you can insert a tile, and the tiles you can move into are highlighted.
Here is the video demonstrating all of these things:
Finally, we have to announce you that a draft of the AI has been done. We now have AI players that can move and win. It still has to be improved but it's already working quite well.
We hope you enjoyed this video and you will enjoy the game.
Stay tuned and see you in the next news ;)