First off, The Haunted team wishes everyone a happy new year 2010!
The last year has been exiting for The Haunted and we hope that the new year will be even more so with the mod of the year awards, final contest results and of course the upcoming release of the demo and standalone game.
This news post is just a little reminder for everyone and their friends to vote us into the Top100 for the Mod of the year awards. We really appreciate the support and every vote counts, thanks!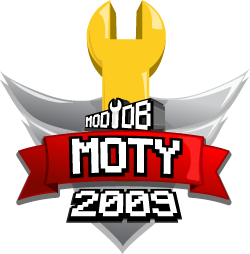 We will post a status update along with some new stuff in the coming weeks, so stay tuned!