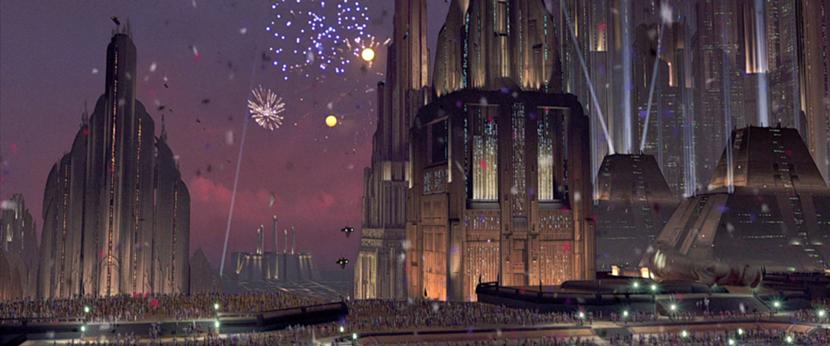 The war between the Jedi order and the Sith Empire have been a long and hard road. One that are finnaly coming to an end. From the brutal rise of the Sith Empire to it's downfall, the Jedi order and it's allies have retaken most of the galaxy. Recent events have turned the tide of the war and the remaining Sith are now in full retreat all across the Galaxy. The Jedi will however not keep control of these systems. They will be handed over to the newly established Galactic Alliance, who's purpose is to from government over these independant systems should they wish to join.

"We, the Beings of the Galaxy, in order to form a free union of planets, establish justice, provide for common peace and prosperity, and to secure liberty for all beings, do ordain and establish this Galactic Alliance. Let the stars sing! Let the planets shout! Let the Galactic Alliance begin!"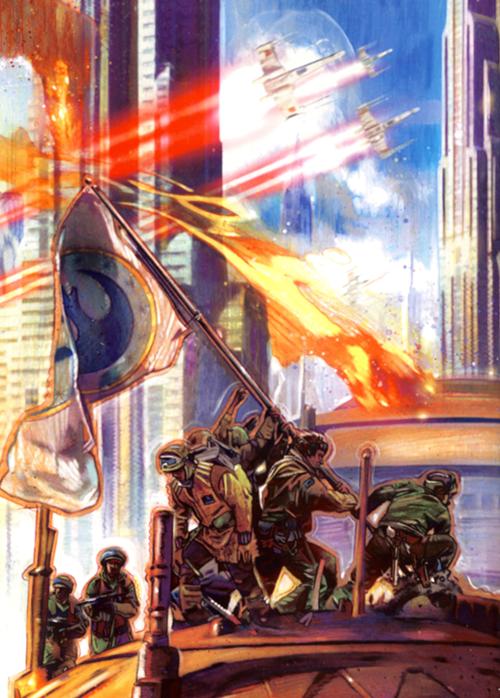 One of the last battles took place over Coruscant where jedi and Sith forces clashed. Betrayal and deception became the downfall of the Sith Empire and the planet quickly fell the Jedi forces culominating in the last struggle inside the Sith Temple. The rest fo the Core worlds was no longer under protection and was quickly recaptured by Jedi forces. The Sith still have holdouts on a few planest in the Galacitc core and the Mid Rim. It is espected that they will fall back to a more defensive position. Jedi and Galactic Alliance representatives are send out to the worlds the Sith are leaving behind, to negotiate for them to become members of the Galactic Alliance and have a fresh start.

Negotiations are undergoing with the Mandalorians in form of the Treaty of Kuat, where delagations from almost all the factions are assembled and are debating the terms of the Treaty. Hopefully they will reasch a conclusion soon and end the war between the Jedi order and the Mandalorian Empire.
Now begins the efforts to rebuild the Galaxy from the destruction brought upon it and the victims of the Sith Empire.. Hopefully peace and prosperity will finally come to the galaxy again and all the living things within it, may they be Jedi, Sith, Mandalorian or cute little furballs.
May the force be with us

For futher Information on the events of the war, check out the Army of Light Article.