The early access version of The Finest Taverns is now live on Itch.io!

You should expect to run into some rough edges and maybe a few bugs, but you can play through the entire 80 day fantasy tavern-crawl experience now.
The Finest Taverns is an online, free-to-play game about exploring a fantasy world by going on an 80-day tavern crawl. Your goal is to try as many different foods in as many different towns and cities as possible.
You'll need to manage your time and itinerary as you go, taking in to account a handful of limitations: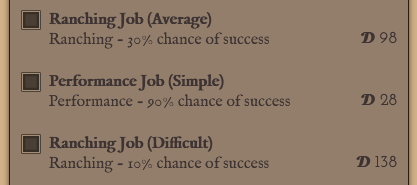 Food costs money! Sometimes you'll have to stop along the way and pick up some odd jobs to earn extra cash.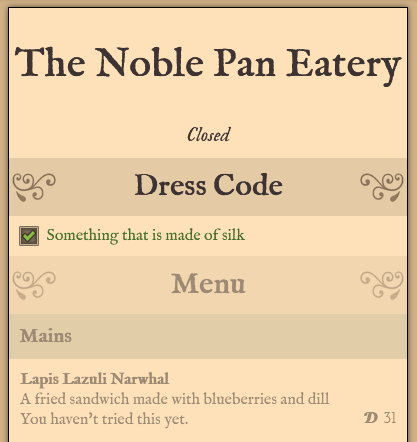 But work takes time... and some taverns are only open at certain hours of the day; so make sure to schedule some eating between those jobs.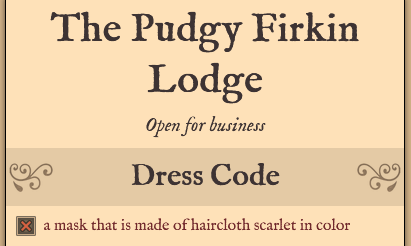 Fancy taverns expect fancy people: the best taverns have dress codes, so you'll have to find a shop somewhere in the world that sells the kind of clothing you need to be wearing to enter these bastions of haute cuisine.
Of course, clothes cost money too, so back to those odd jobs; you'll also need to manage your skills (by eating the right foods, naturally) in order to pick up the best work and earn the most money.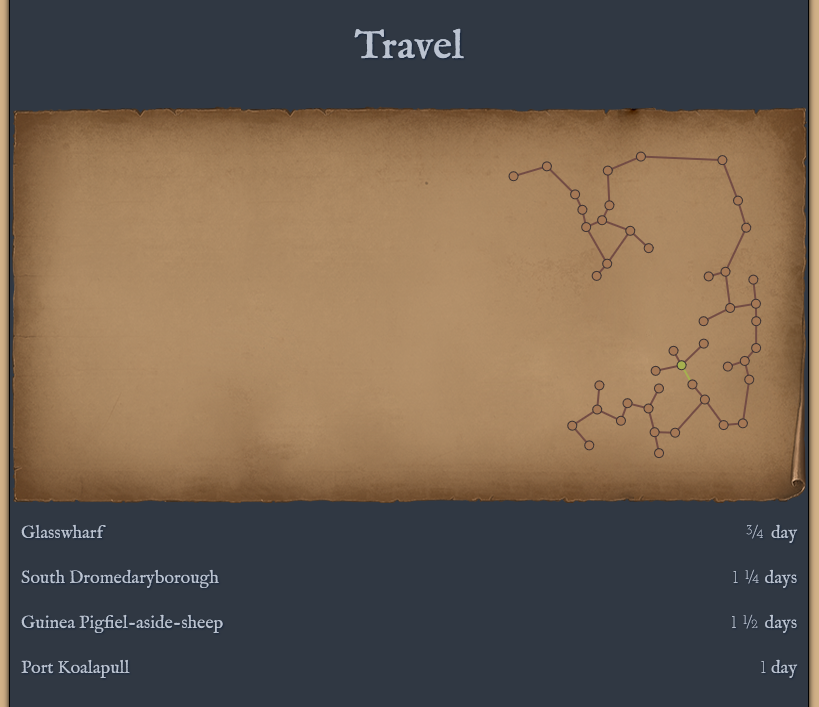 At the end of the journey it will all be worth it though: you'll have had an amazing adventure and written a delightful journal chronicling your travels.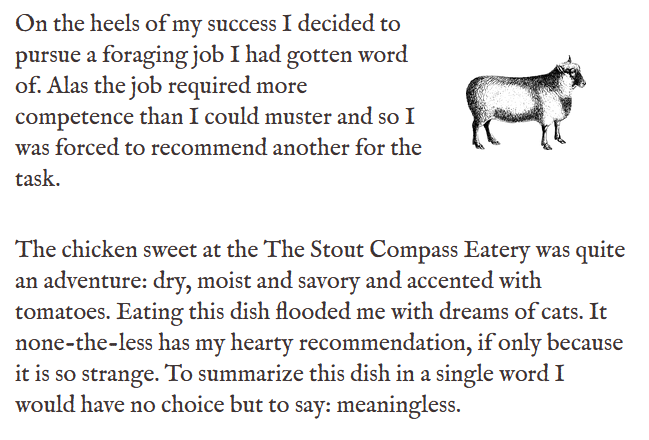 ...And since the world remains the same from game to game, you might just find those journals useful in planning your next trip!