Usually, when you are working as an artist in a game development studio during production phase there is a lot to do. Once the Game Design has formed the basic idea about the functionalities, roles and playstyles of a unit the Art Department starts the design process with a first concept.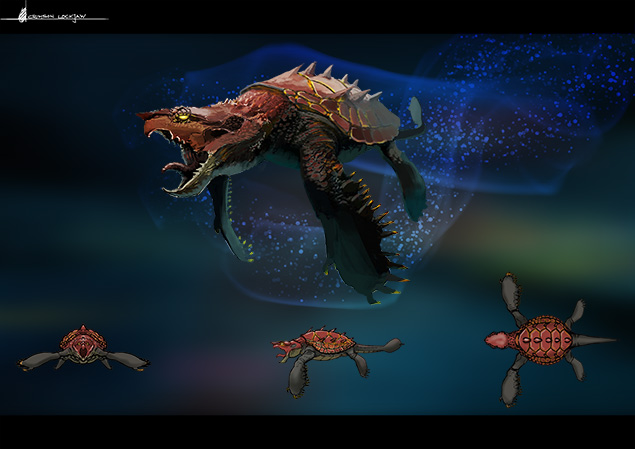 Once the look of the unit is settled and the side views are drawn, the asset moves directly further in the art pipeline for the creation of the 3D Model, Animation and Effects. And because it's production phase, there is little room to create extras like high polished beautyshots or wallpapers. But sometimes there is time available, like when we take the concept of our turtle and transform it into a nasty little biter to decorate your desktop.
Watch our artist creating the front view of the turtle.
Get the finished piece in our wallpaper section.