Hi everyone!
Just wanted to share with you the evolution of the Durno character from the first concept-art to the actual 3D model.
These are the very first approaches that our Art Director David Güell did in December 2012. They are basic thumbnails trying to find the main aspect that we wanted for this race.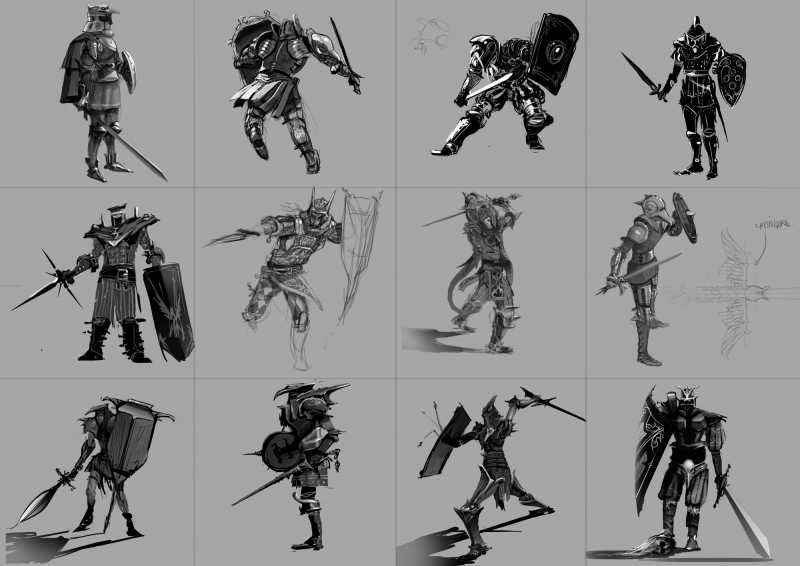 We put togheter the features we liked and created this character. We were at the beginning of the Art Pre-Production fase, so we had time enough to test different ways to find what we were looking for.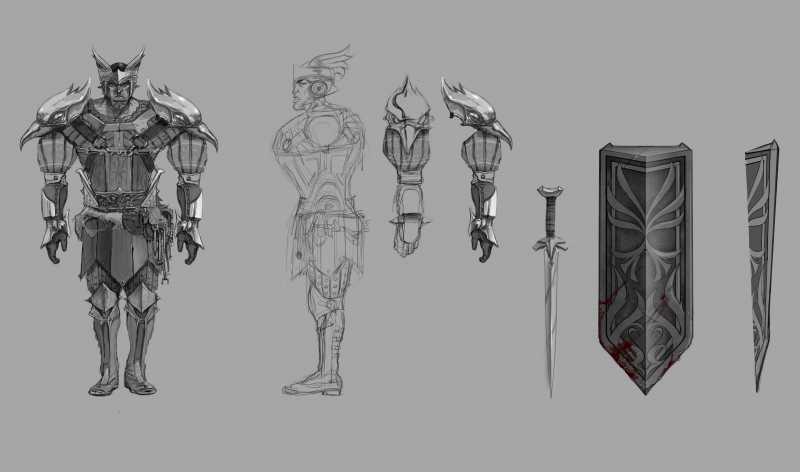 Javier Cadenas created this quick model to see how the Durno character was going to look like. And we decided to continue working, searching a new approach for the Durno race.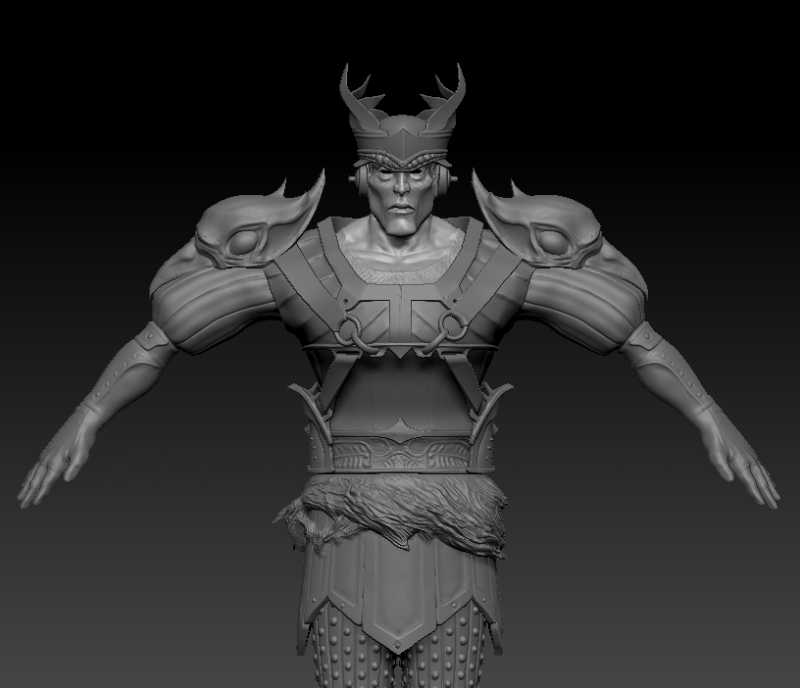 Maki Planas, a young and outstanding artist, joined the team in February 2013. As David was insanely busy working on the creation of the environments and the Khärn race, we asked Maki to start working on a new design for Durno characters.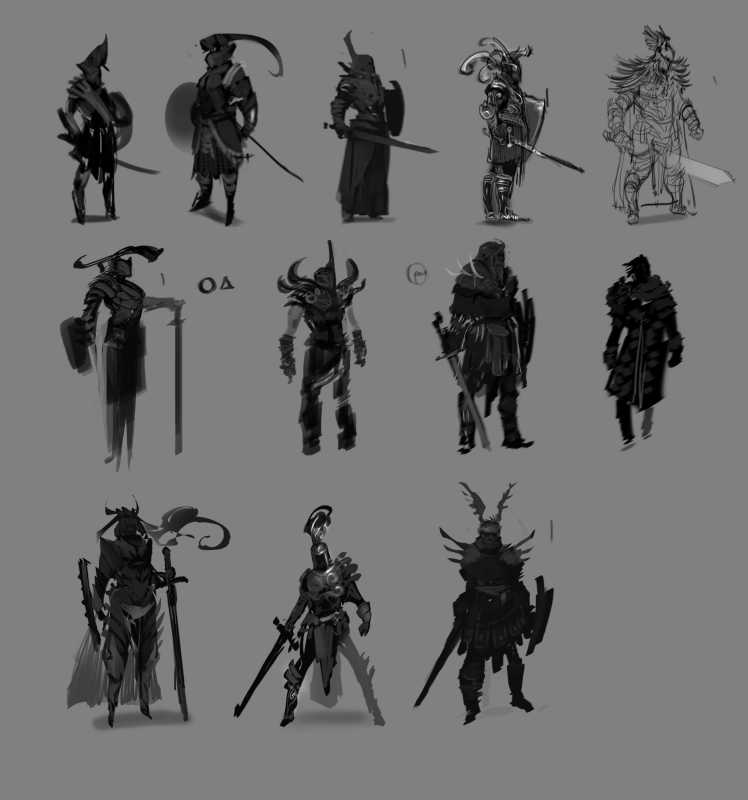 The first thumbnais were sensational, and we chose a few things that we loved from them and decidided to look for the final look of the light armored Durno warrior.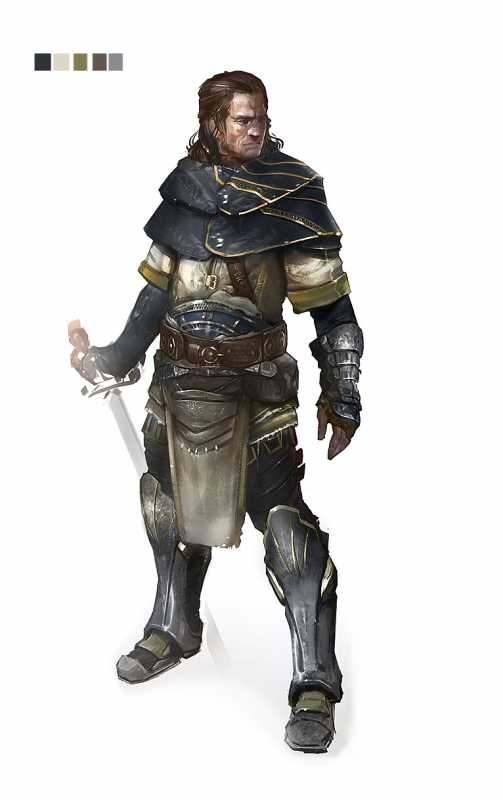 That was exactly what we were looking for, so we decided to work in depth with this design to be used in the first test of the game.
David Vercher, our former Character Artist, created the 3D Model that we used in our pre-alpha version of Skara.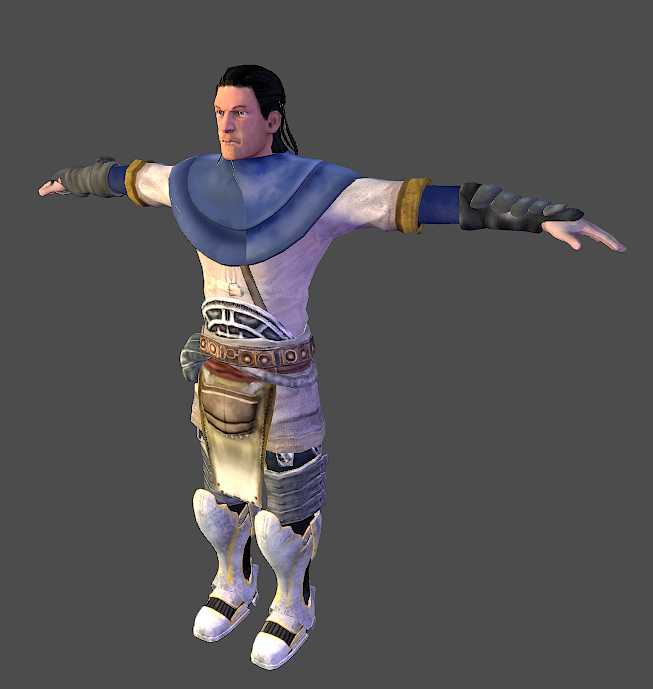 During the E3 we received a very good new: Unreal 4 License. Óscar Giménez, our new Character Artist needed to work in depth in the 3D models, to adapt the characters to the new engine. This is the result of the low-poly version of a light armored Durno warrior as will be seen directly in the game.