The Details are in the Devils are in the Details are in the Debbbbbbbbbils are in the Details are in the Devils are in the Details.
What is it about small details that grab our attention? Whether it's an easter egg in a game or the scene from the movie Magnolia with frogs raining from the skies, it's often the details in a game, a song, a movie, or even a sandwich that make it memorable. What would the Big Mac be without special sauce!? This dev diary entry relies heavily on media from the soon-to-be released playable alpha to show you some of the flavor we added to the prototype to make it a game that people must play. Comments? Questions? Tell us what you think here or on our facebook page.
What are 5 details in this image that make it interesting to you? (You know you want to add a comment!!)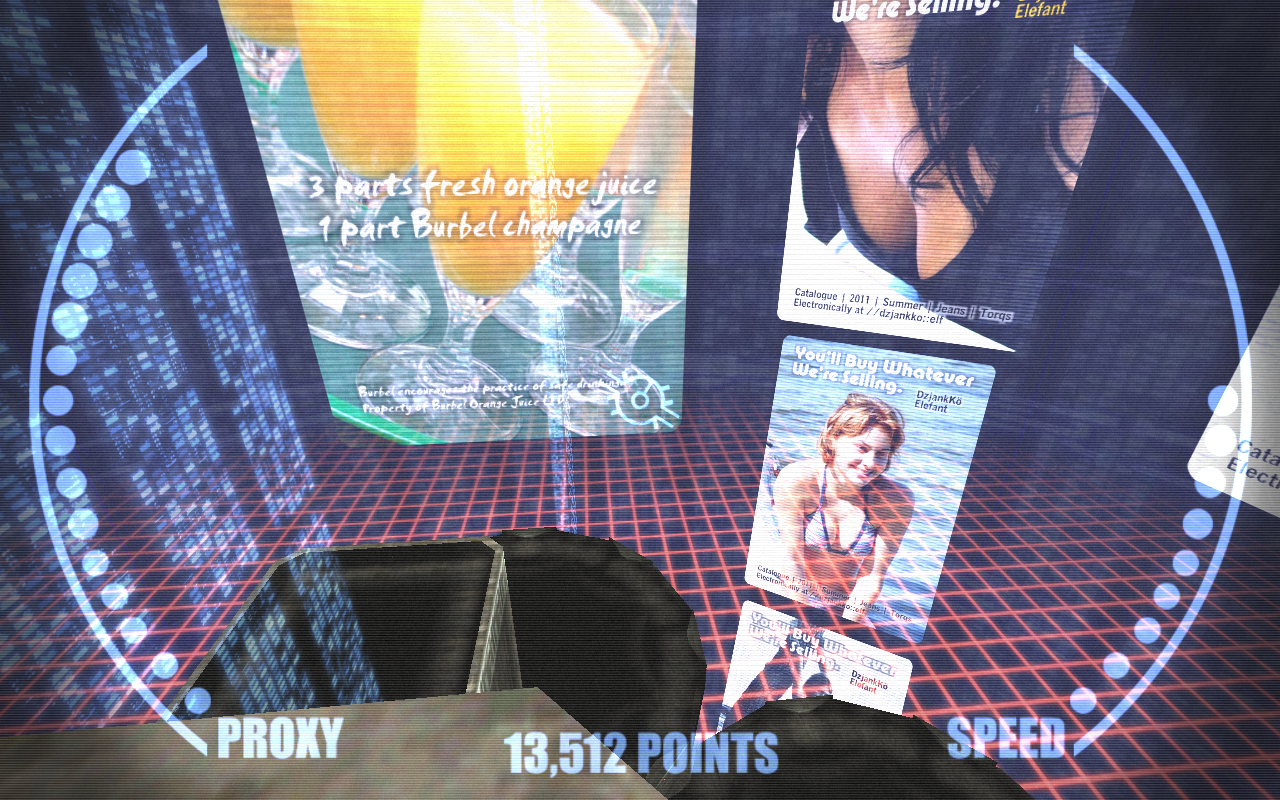 The first 15 seconds are key to grabbing the player's attention, especially if you are a relatively unknown independent studio. Five minute video sequences with slow motion contortion and logos splashed all over are only fun the first time -- maybe. After that, most gamers want to just get to the game. We give you the menu options up front -- here's the mockup: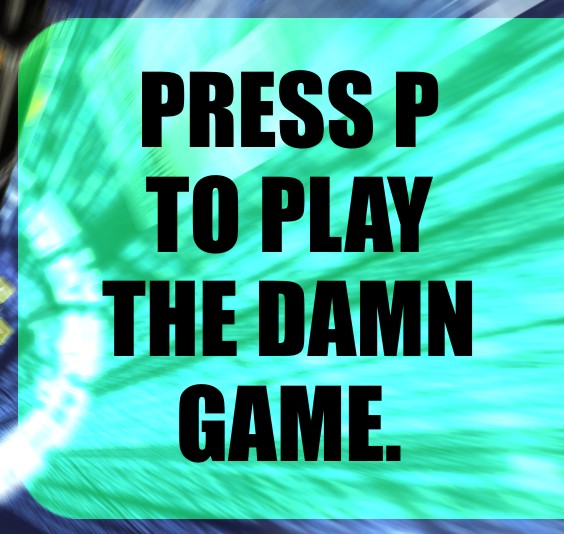 We are still working on the title song, but really want this one from the Phenomenauts -- it's catchy, interesting, and wildly energetic (just like the game). Whatever we go with, the music and imagery needs to convey the EXTREME nature (and fun) of this sport through bone-crushing jumps! Here's the title screen, complete with EXTREME motion blur: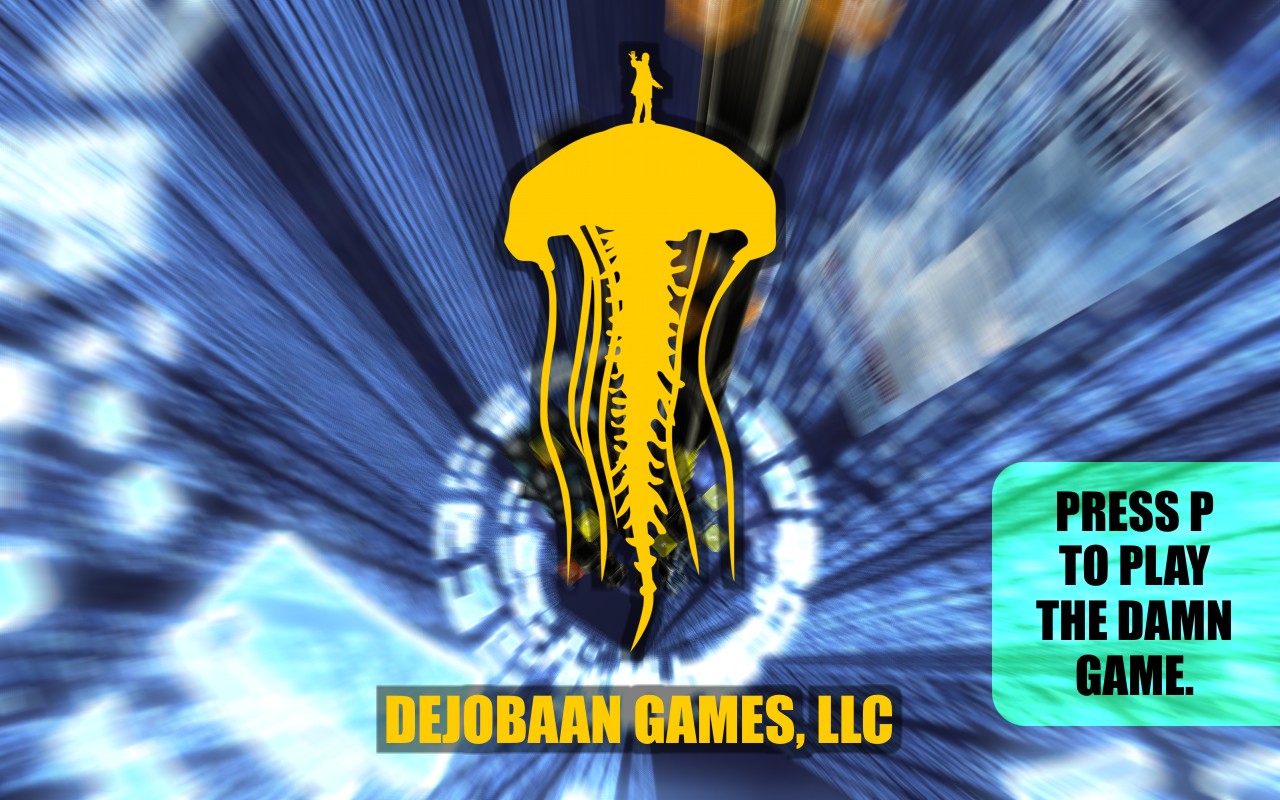 Next up is level selection. The finished game will have many levels with different structures to jump from -- we figure at least 30. But even if it's 10, 50, or 100, how do we present this to the player? For our prototype, we used a flat list: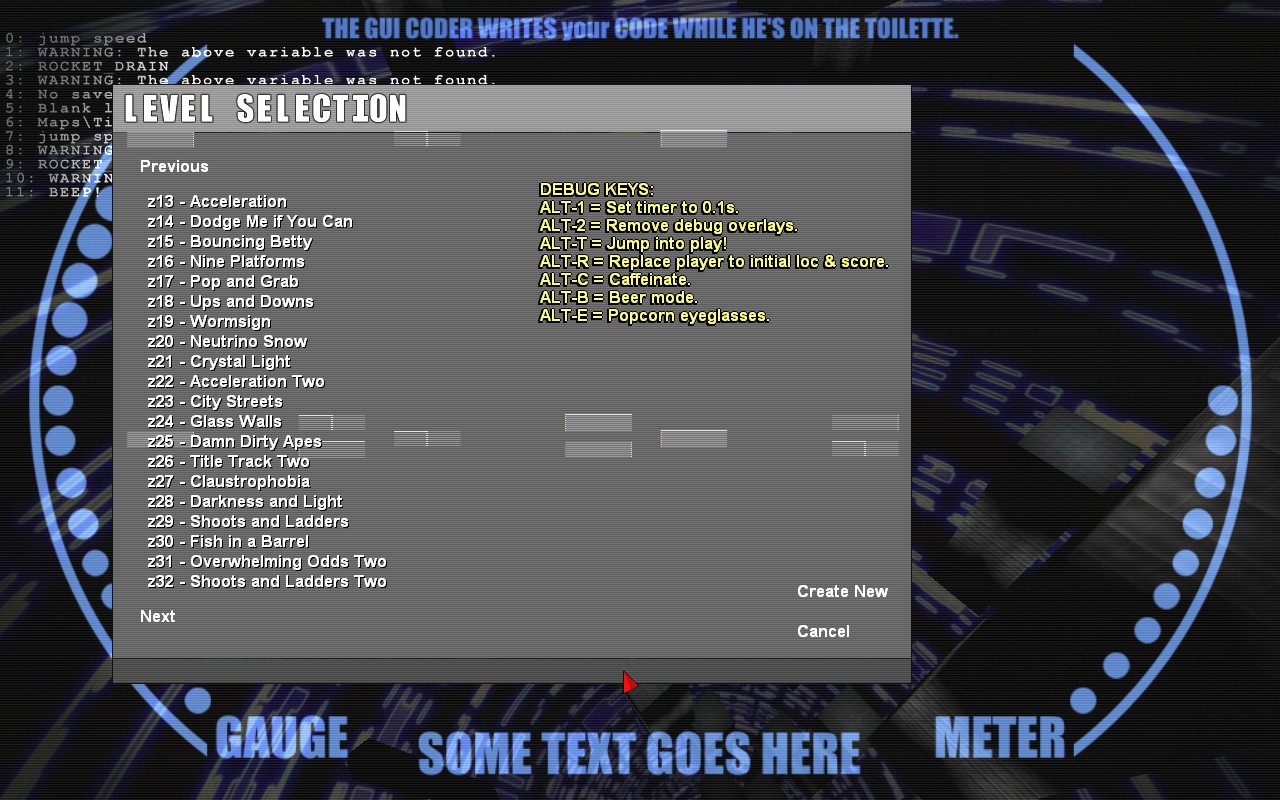 That was about as exciting as playing word processing software. What about using a globe, instead?
Our first attempt looked nice, but proved too difficult to navigate, and provided the player with no structure. What does the Boston, MA level look like? Does the LA arena come before or after it? The globe didn't work. What about a fictionalized map of Boston (where most of the game takes place)? What about a randomly-distributed network of level icons? There were dozens of ideas, but what we finally decided was this: Let's keep it simple for the alpha test -- usability is key. The window dressing can come later. For now: select a cube, and go. It's usable, it's attractive, and it works: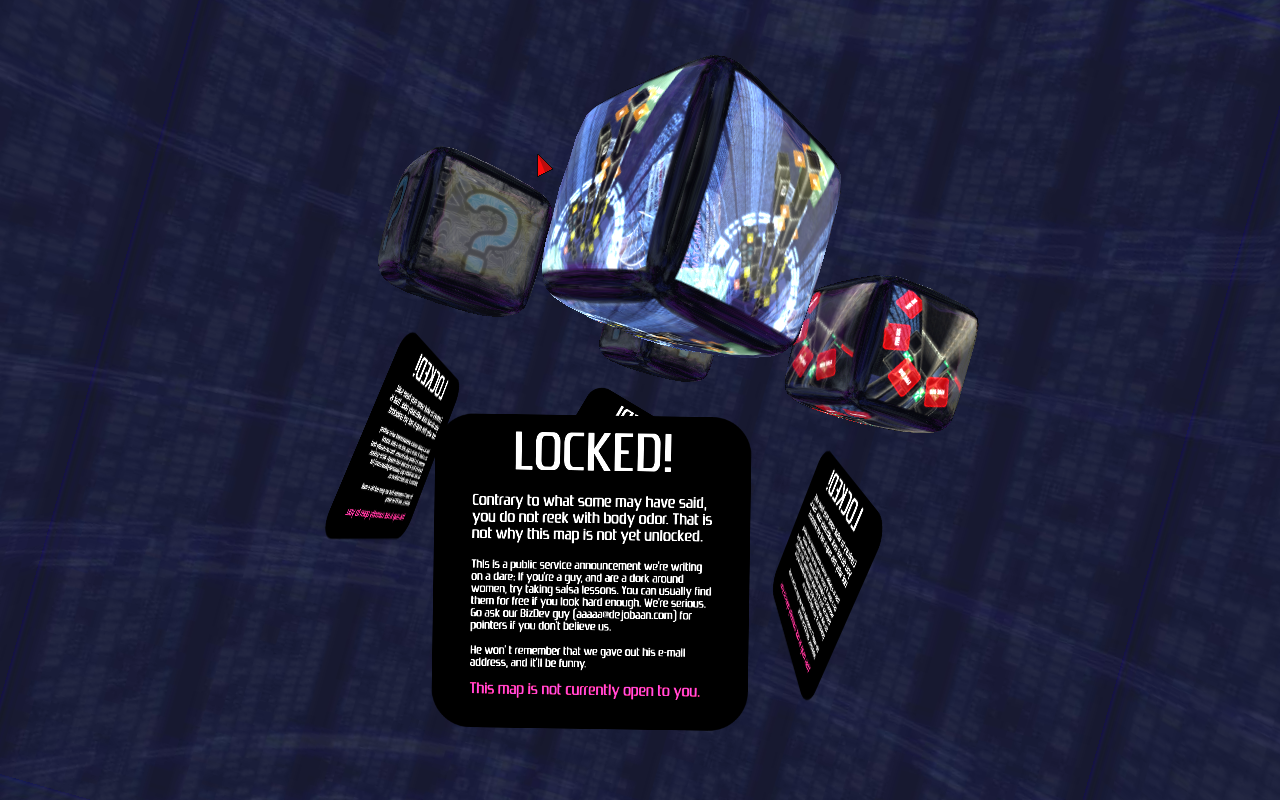 Recall from our last entry, we talked about the "luminous" aesthetic. Strictly speaking, an aesthetic doesn't have much to do with gameplay rules, but it exists to enrich the gaming experience. These are details that must exist to draw players in. We could remove them, and the game would play the same -- but the experience would be poorer for it. These glowing things don't necessarily do anything (that the player knows), but they dress the game up: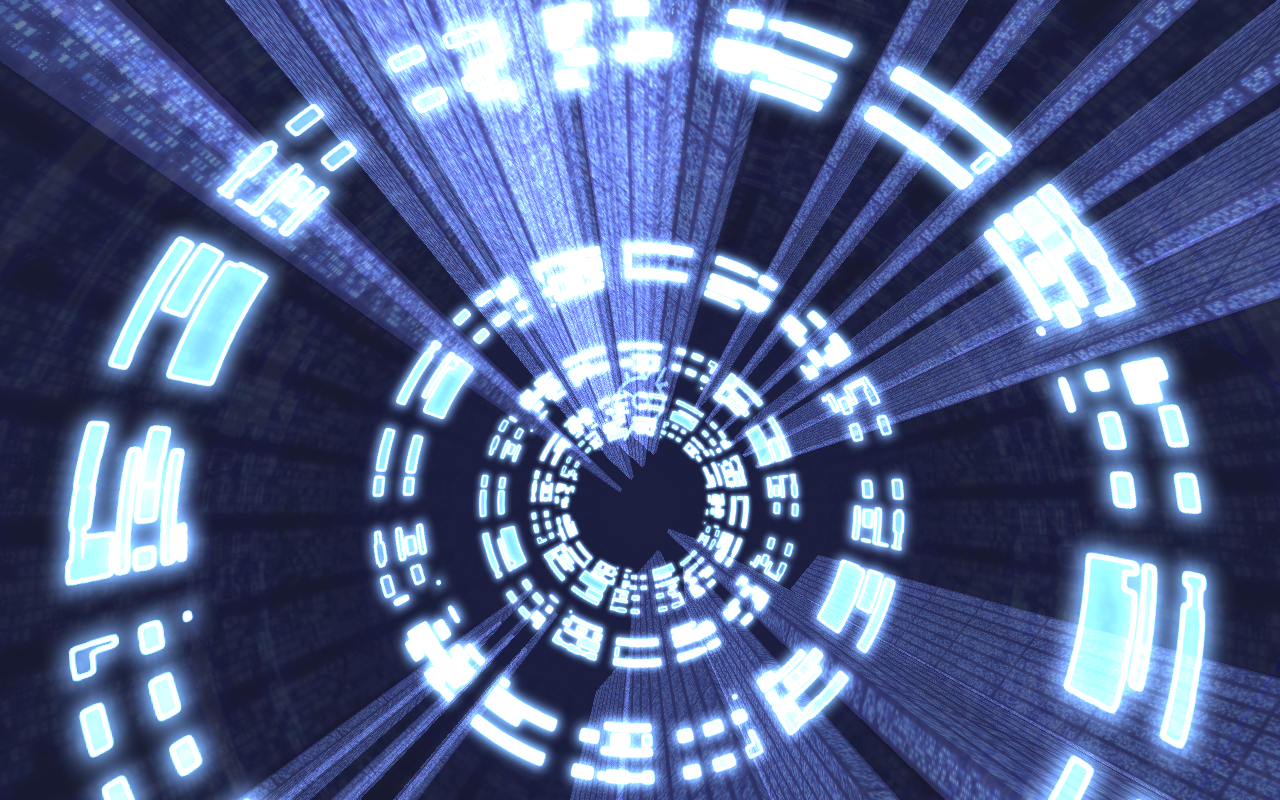 Even small elements such as the in-game ads are important to us. These are for a make-believe jeans company, and mock real advertisements: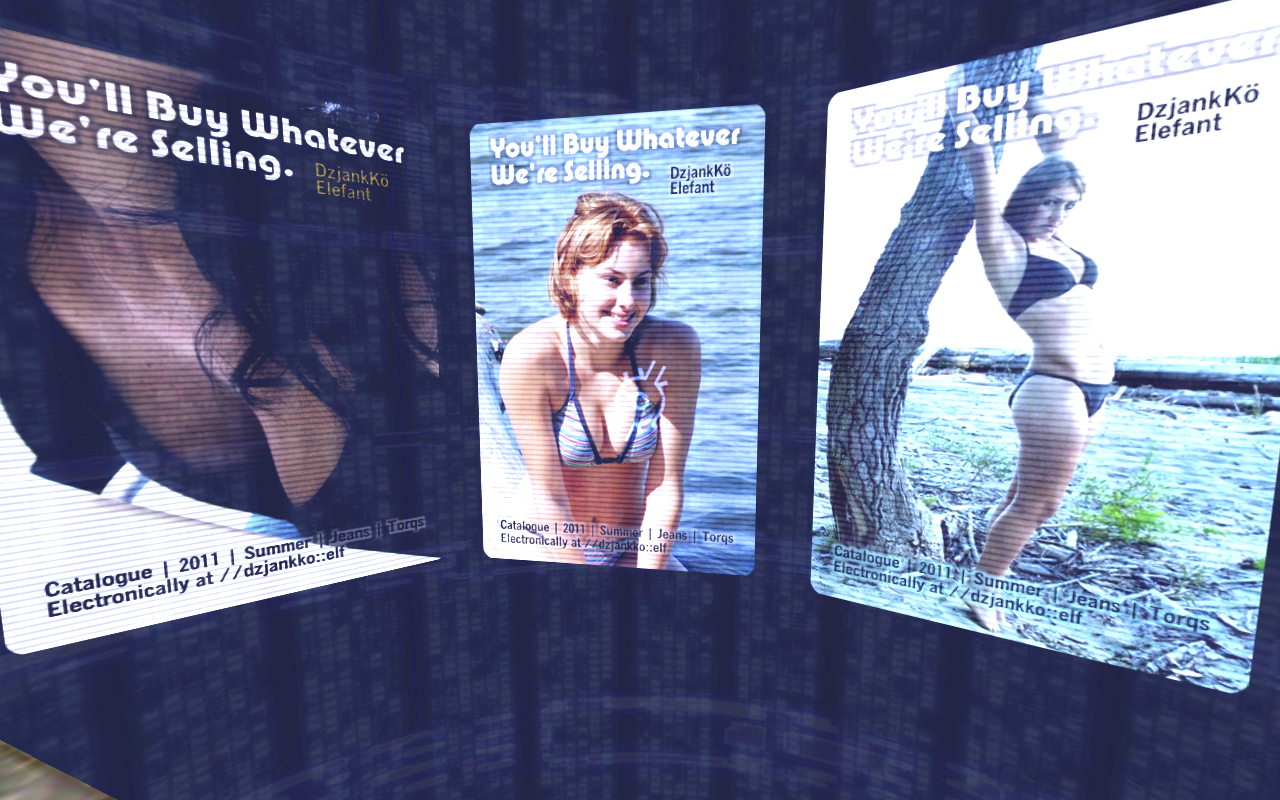 Hell, while we were at it, we also created a number of mock-ups of the in-game interface; here's the one that exists in our alpha. We actually took the tinting from an interstitial image (on the right) for our in-game HUD (on the left):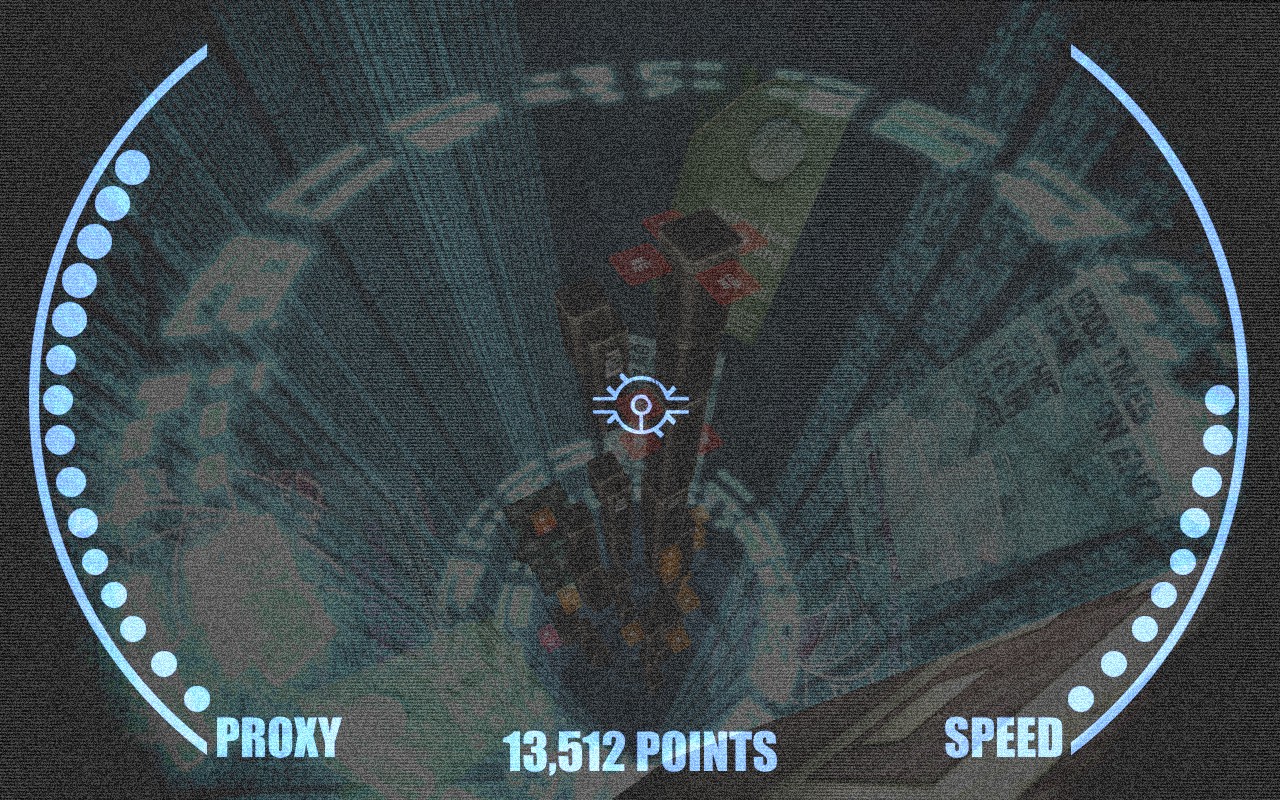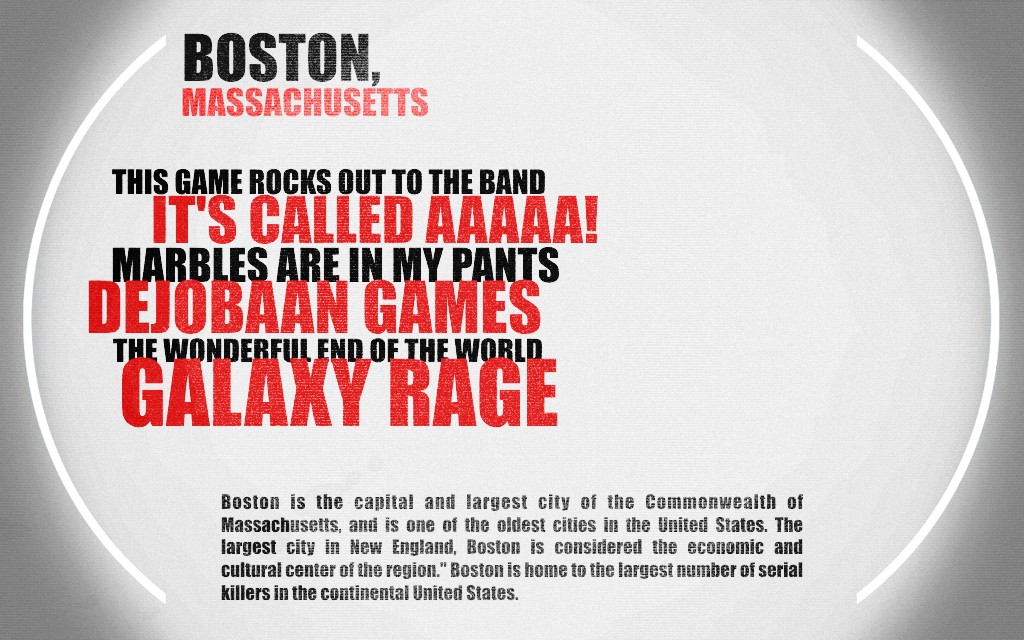 Once you get past the menus and the general aesthetic, it is important that the gameplay actually be fun. How can we focus on stretching the reality of base-jumping to turn it into a great game? For starters, we made it so that you can fly close to buildings ant "kiss" them, giving you points. Yes, you might lose you lips. And your nose. And your face. And your skull. You might abrade away your forebrain -- but isn't that why this is an extreme sport? You can also use a special glove to flip spectators off for extra points. Double fingers. British-style. The item selection menu below shows you some of the items you can unlock during your jumps. The jellyfish does nothing. Honest.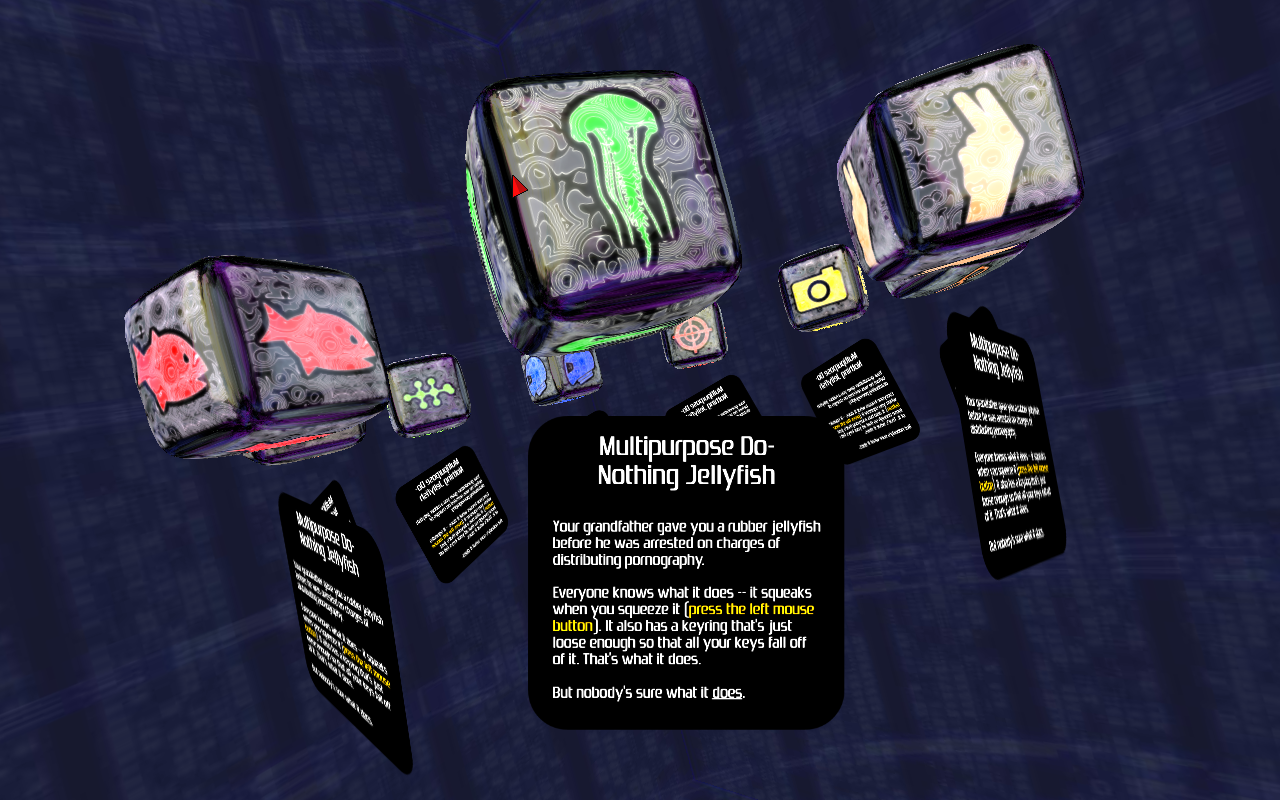 Attention to detail is what we've learned over the past 10 years, and in the alpha test, we're just beginning to put that to work.
If you are reading this, your oxen have died of dysentery.
Twitter:
Dev Updates: Dejobaan
Gaming News and more Dev Updates: RoRoDejobaan
Blog: Right Here!
Fund the game: Buy our last game!