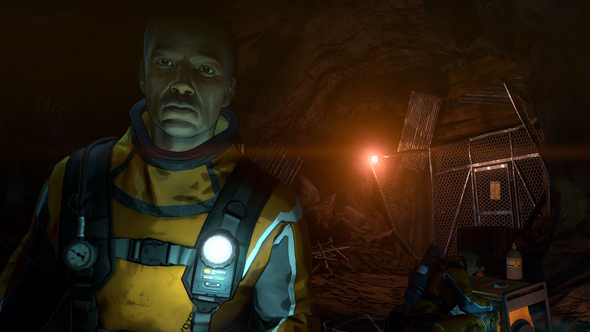 Episodic games are quite the attraction these days, thanks in large part to Telltale Games and its various seasons based on beloved comics, movies, and even other games. Numerous other development teams are also doing ambitious things within the space, though, and one of those developers is Gaming Corps AB. The studio has created a five-part sci-fi adventure called The Descendant, which is now available to stream on your SHIELD TV with GeForce NOW at a price of only $10.04, which is 33 percent off its regular full price for one week. If you buy The Descendant on GeForce NOW, you'll also automatically receive an extra key to download the game on PC at no additional cost.
The Descendant: Complete Season, which collects all five episodes, depicts Earth in the grim future, following severe climate change and a man-made event that wiped most of the human race off the planet. However, not all humans were lost; a few thousand brave souls were hand-picked for their ability to contribute to an eventual re-population effort. They were then cryogenically frozen in several underground bunkers cleverly referred to as "Arks."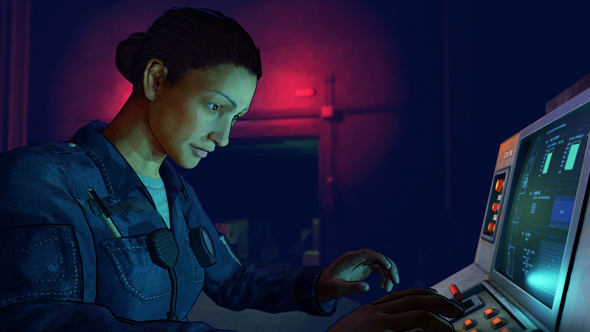 In the game, you assume two roles. First, there is Mia, a janitor who works to maintain Ark-01 so the slumbering survivors can someday wake up and accomplish great things. It's not an easy task. Then there is the "present," where an investigator named Donnie must rescue those survivors after they fail to revive as expected. Your noble efforts in the two time periods will gradually reveal a startling conspiracy that could put everyone's lives at risk.
Like many of the episodic adventure titles that tell detailed interactive stories, The Descendant keeps the experience lively by combining a variety of gameplay elements. For instance, there are detailed puzzles to solve as you navigate Ark-01. You're not simply wading through menus to make choices and then do a bunch more reading, as you might in the case of a visual novel. Instead, you're intimately involved in the numerous developments that play out between one cliffhanger and the next. Your actions affect the immediate and ultimate outcomes, and that dynamic provides ample reason to play through the entire campaign more than once.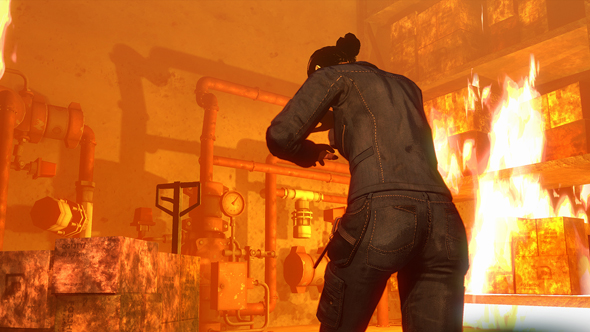 Visually, the game is compelling. The Ark-01 bunker may be a depressing place, situated beneath a depressing world, but the attention to detail causes the corridors to come to life even when they're not swarming with gun-toting adversaries. Character models show similar care, so you can see the emotion on characters' faces as tension builds and they come to terms with the unfolding conspiracy.

If you own a SHIELD TV, check out the The Descendant now by streaming it to your device via the cloud-based magic of GeForce NOW.