With the end of the Triassic Period we enter into one of the greatest periods in the history of Terra. Welcome to the Jurassic Period and we will be starting off this amazing period of time with one of the gems of any park, Ceratosaurus dentisulcatus!

Ceratosaurus dentisulcatus is one of two species of Ceratosaurus brought into the present day through modern science, however only C.dentisulcatus proved popular enough and thus profitable enough to remain kept in active parks throughout the world, the second species, C.nasicornis, can be found in a select few research facilities scattered across the globe. The main reason for this intentional 're-extinction' of C.nasicornis is simple, it is not only smaller than C.dentisulcatus but also significantly less bulky making for a much less imposing animal that guests generally found quite ugly as opposed to the oddly graceful and impressive size and bulk of dentisulcatus.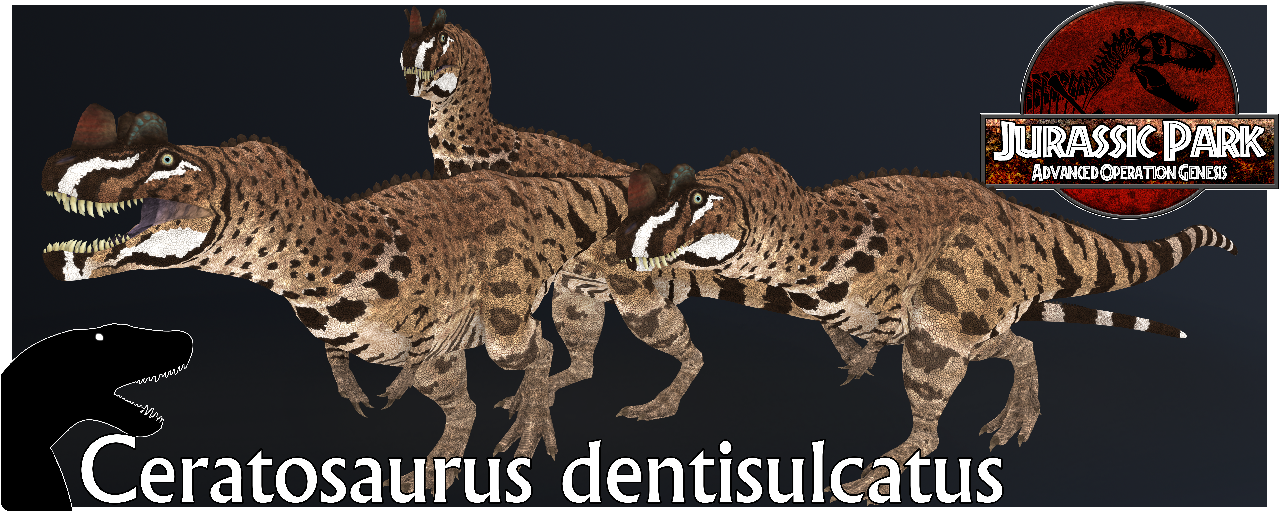 Being the larger of the two species Ceratosaurus dentisulcatus of course demands more food, something that can be achieved quite easily as it has been found that both species of Ceratosaurus were in fact quite active scavengers that can digest even partially rotten meat, meaning most parks often feed discarded leftovers from other carnivores to Ceratosaurus, leading to an efficient recycling engine. This tendency to eat almost any kind of meat presented to it may also be the secondary reason why dentisulcatus prevailed over nasicornis, with its slimmer build and smaller size nasicornis eats considerably less than its cousin and is thus also a significantly less 'useful' attraction.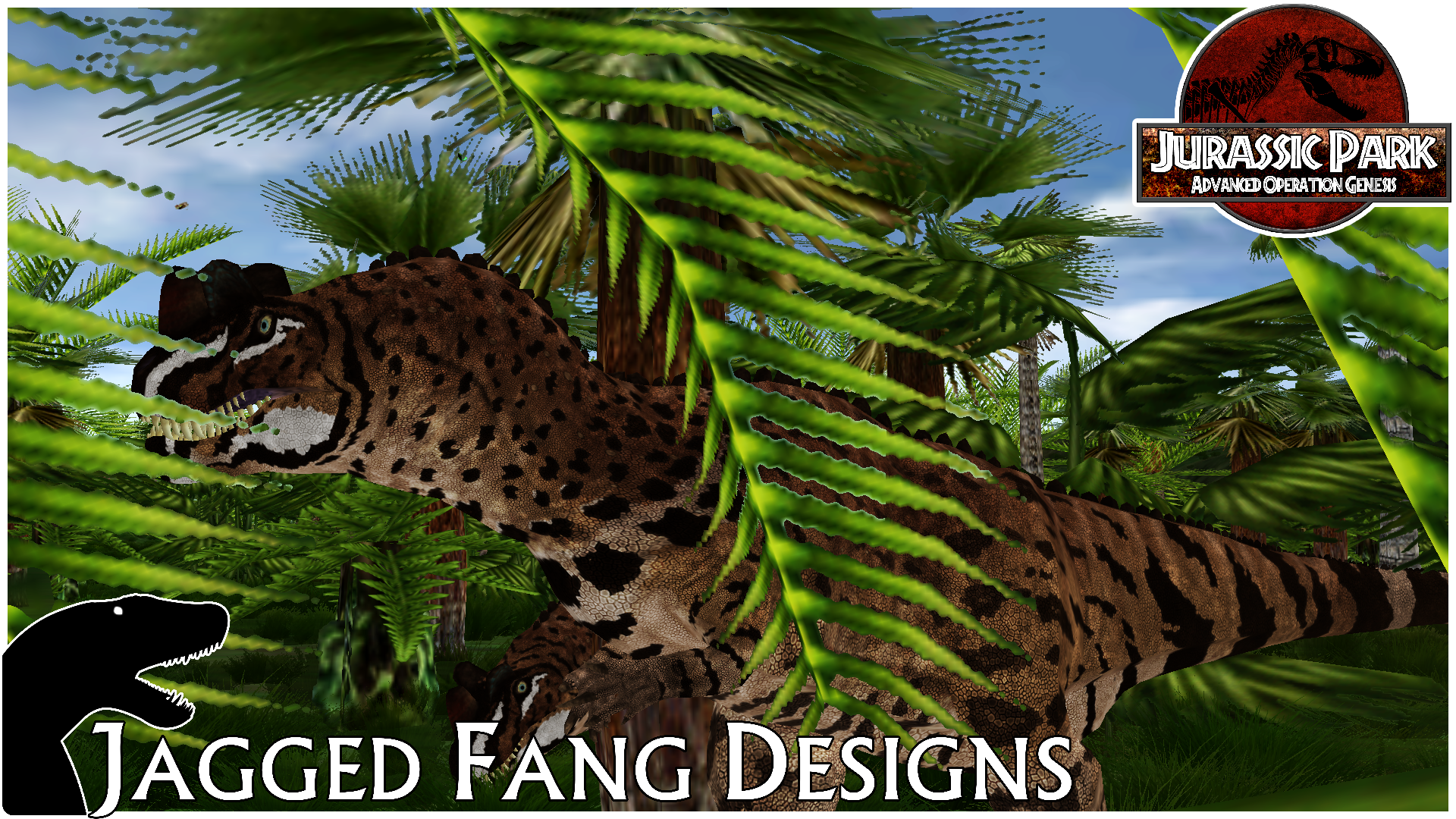 Despite all this Ceratosaurus dentisulcatus is a meagre 2 stars, similar to the last medium sized carnivore we looked at, Smok wawelski, however those two stars are incredibly well earned and some parks often categorize Ceratosaurus dentisulcatus as a 3 star animal due to a variety of reasons. The first being that, unlike the majority of carnivores from the Mesozoic, Ceratosaurus is quite tolerant of other members of its kind, going so far as to actively socialise at times with other members and even becoming quite lethargic if kept alone, however it has been found that an upper limit of three animals is about all Ceratosaurus can stand of its kind, understandably so given how much they eat. One of the other reasons Ceratosaurus has gained such popularity is its skull ornamentation, featuring a nasal crest and two brow crests, the nasal crest featuring a vivid red mark while the brow crests feature a unique mix of blacks and blues, this somewhat elegant patterning is almost comically out of place however when one looks at the face of this animal. Ceratosaurus dentisulcatus, as has been noted ever since it was brought back, has the face of a clown, and with its mouth open it looks somewhat like it is both telling and laughing at an incredibly corny joke it has just told, something that almost all who view this animal find amusing to an extreme point.

This concludes the introduction of Ceratosaurus dentisulcatus, the 'most hilarious' of the Jurassic animals brought into the modern world and the first of the Jurassic animals we will be introducing you to.
Thank you all for reading, expect more from us soon.

~Jagged Fang Designs~