Set in a barren, hot desert environment, The Dam has needed maintenance for quite some time!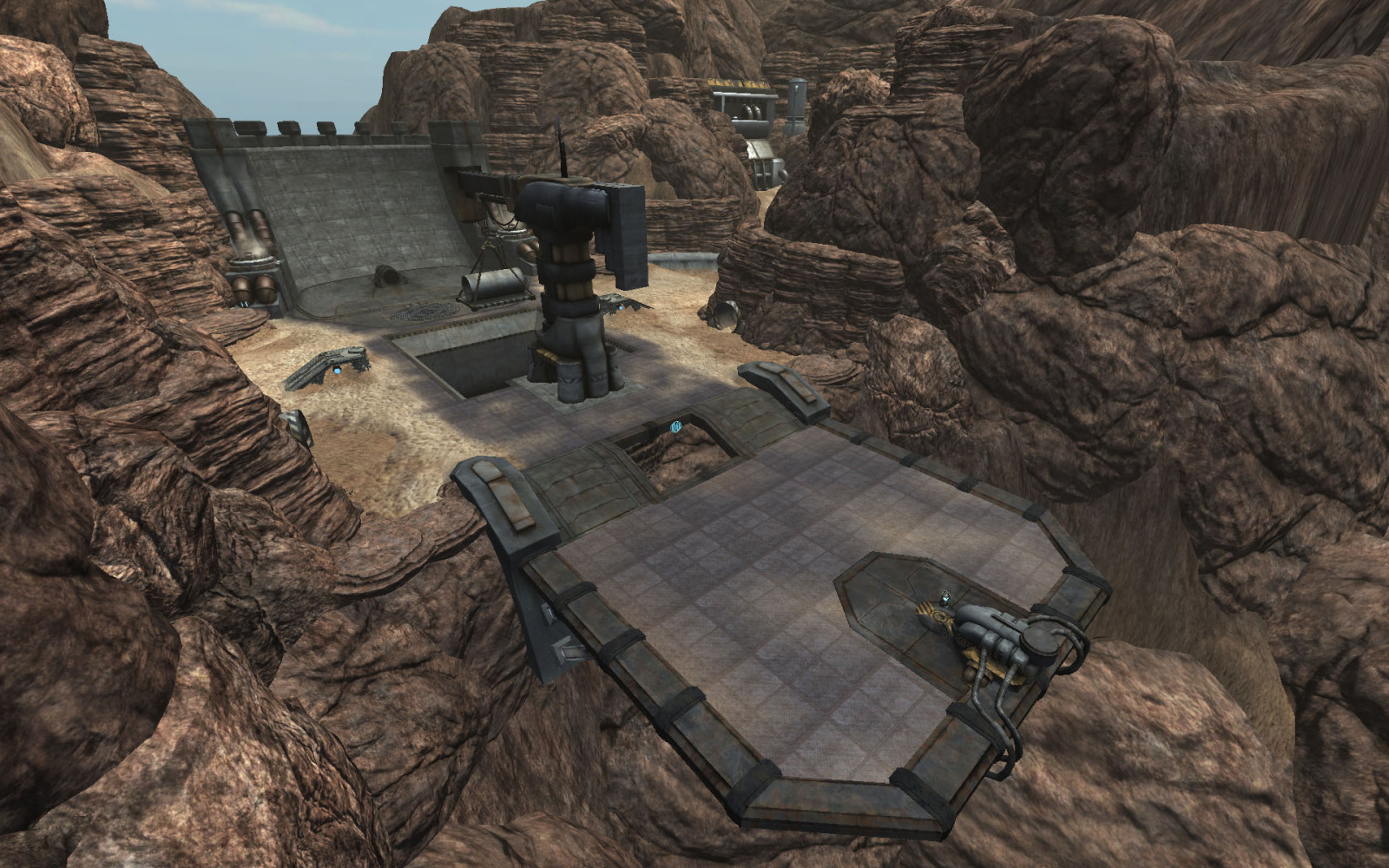 Players will spawn on the sides in one of the small pipes and then be launched down to the combat zone.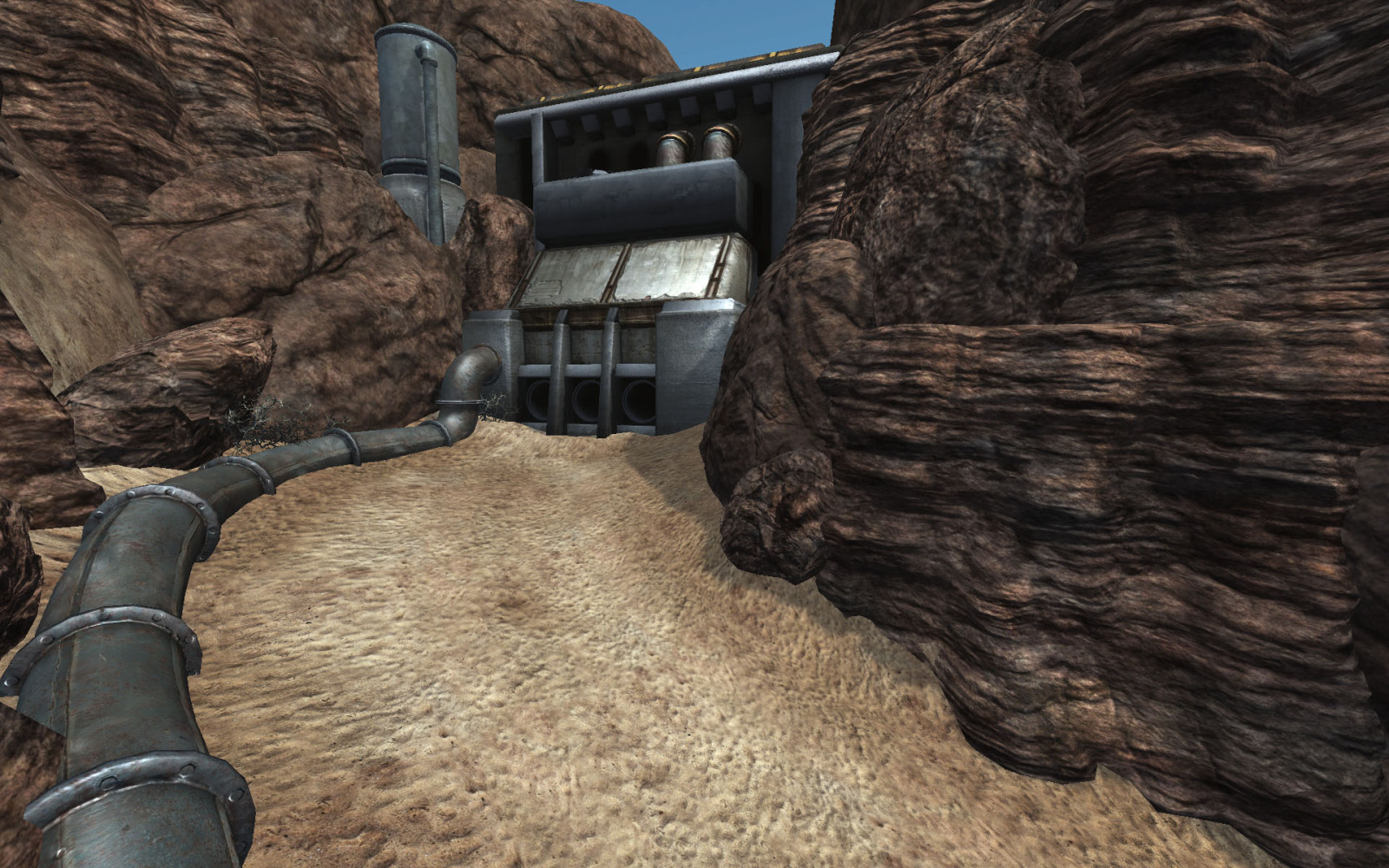 Once they enter the main area, there are several different ways to choose from depending on the situation. Take the battery or gather powerups?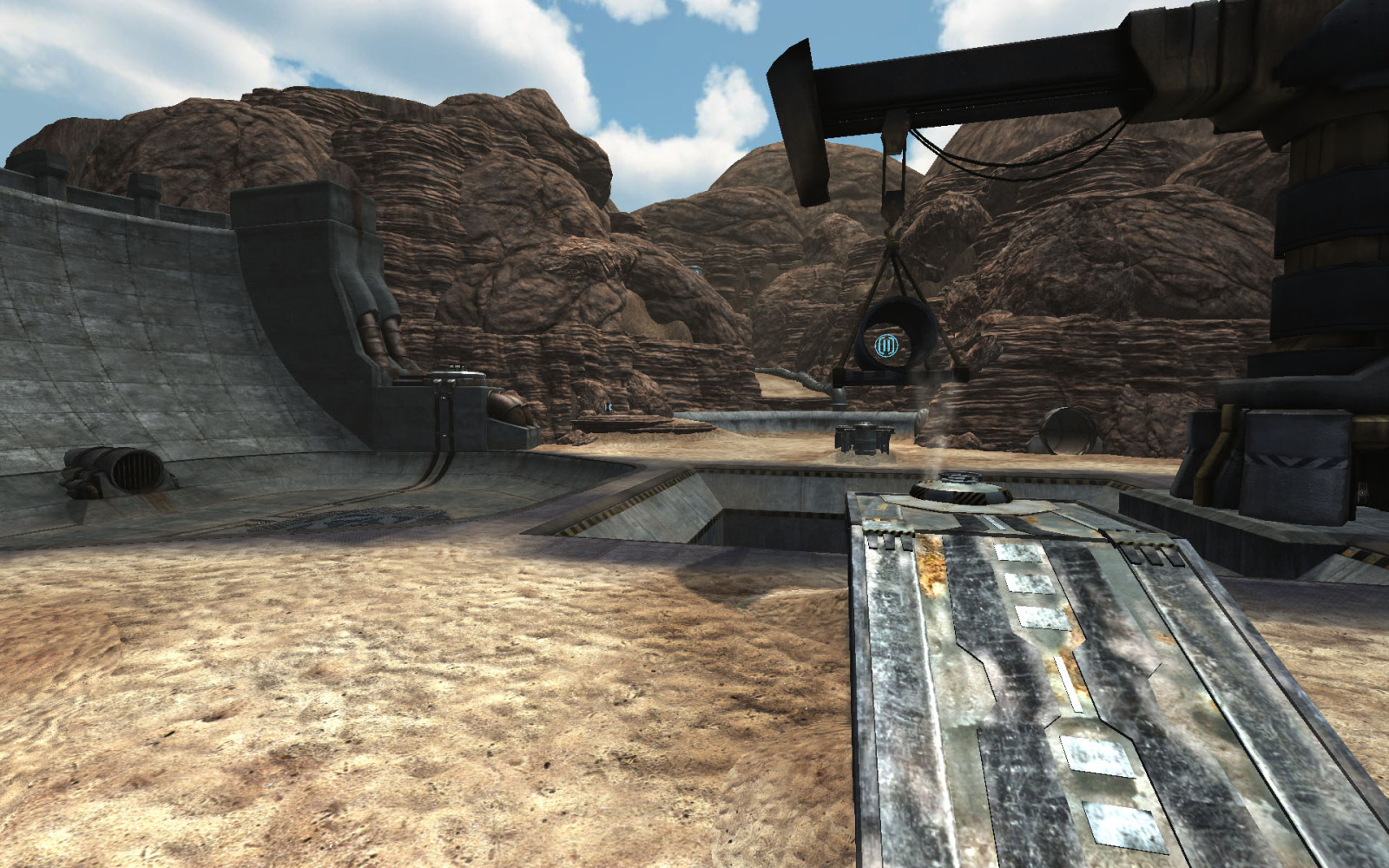 The Battery is our take on a regular flag. This will win or loose you the game so pay close attention to the status of the Battery!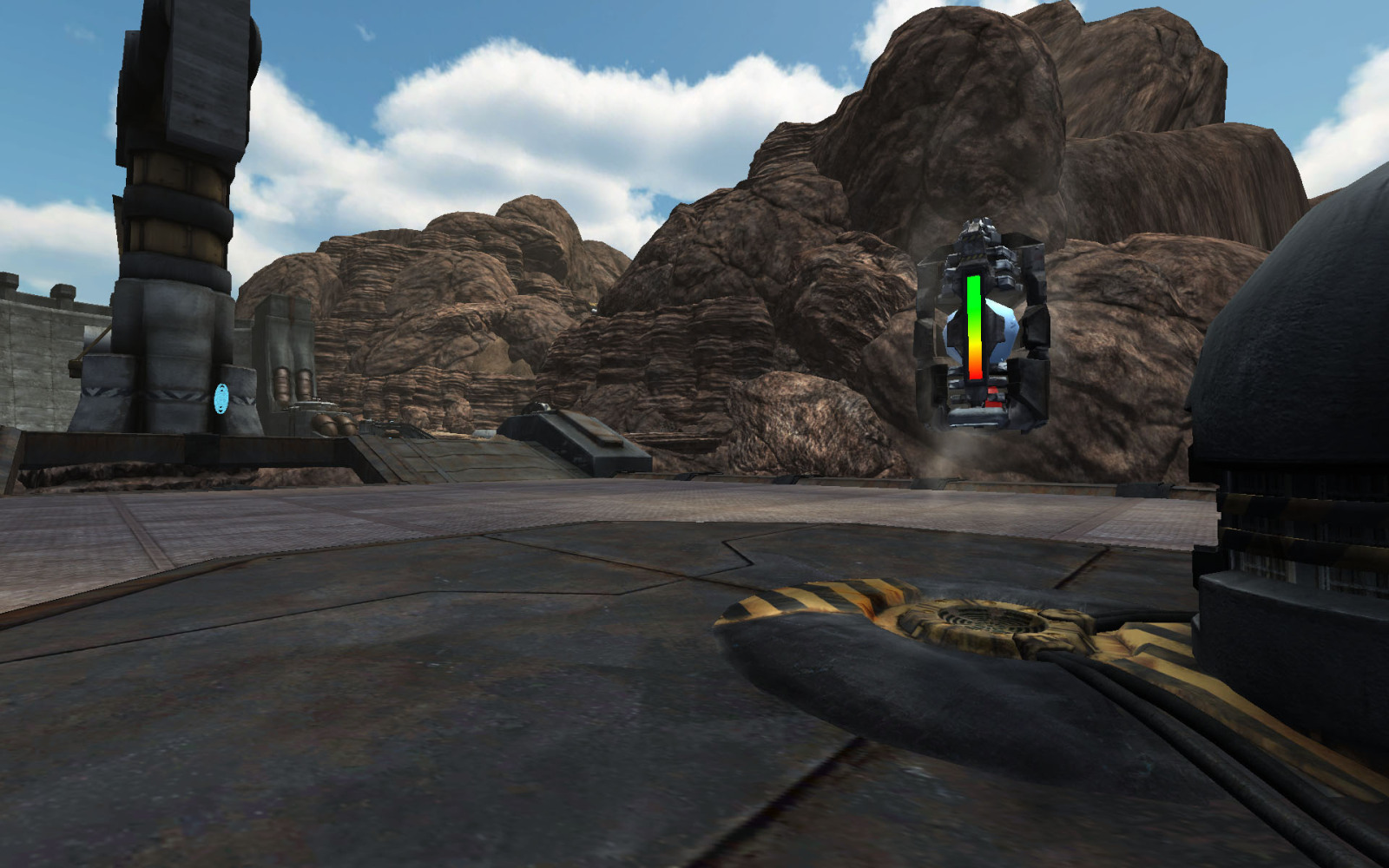 Holding The Battery will grant you points, but if you are killed by enemies they will take it from you! If you manage to bring it to the capture zone located at the base of the dam and hold it, you will gain bonus points!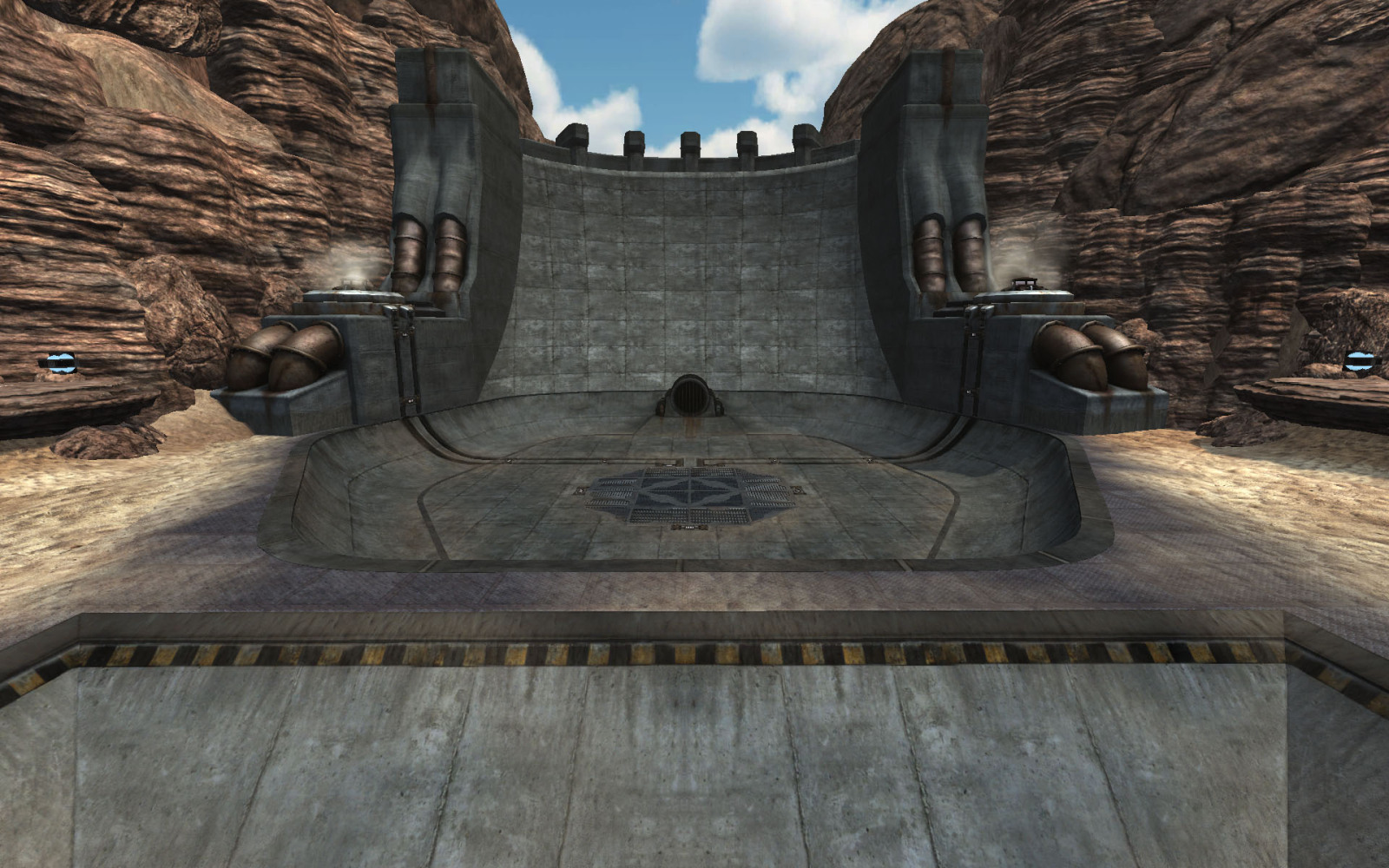 This is one of the maps we are creating for this game! Be sure to check us out at twitter, facebook and youtube as well!