Good morning! Today we will show you some new screenshots of the fights within the different locations of the Crazy Labs.
The first one is set into the Hangar, a place where flying cars park... and where Mike fights his enemies. Here you can also see a new combo message (in this case "Explosive!"), which will be different on the base of the amount of combos: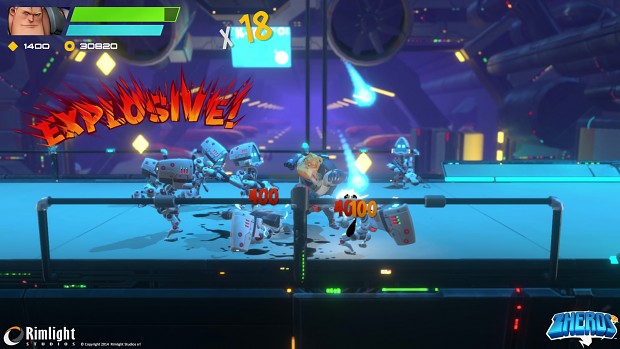 In the second one, there's one of the most powerful explosions created by Mike's combat moves, which dashes the enemies far away: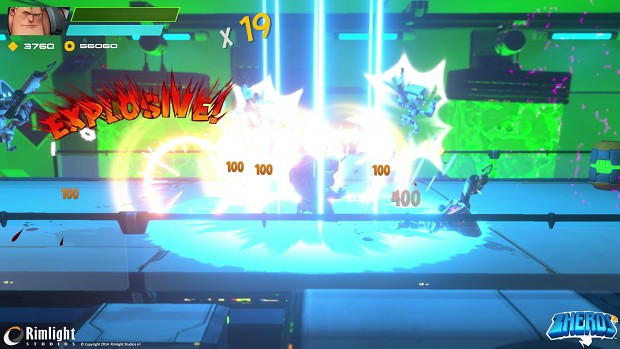 We added a stronger enemy, the Dog, which will be more difficult to destroy; you'll probably need the heavy charged attack for it. Furthermore, here we are again outside the Crazy Labs, in the daylight: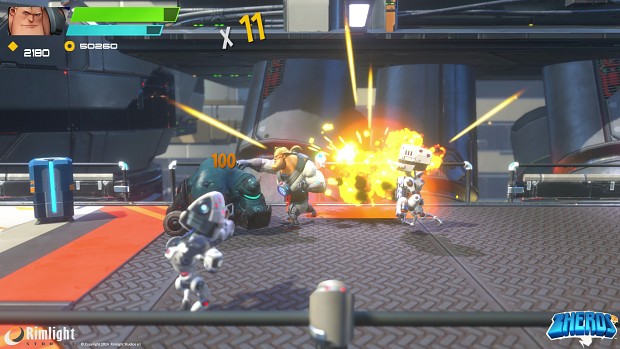 ...And here we go with a flying Screenman! Also in this case, the action is set during the day, but it will switch from day to night over time: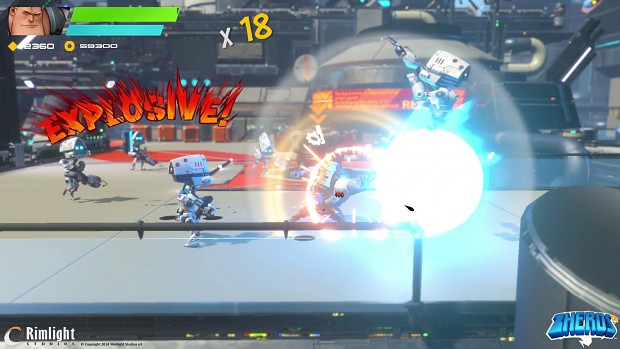 We hope you liked it! For further updates, follow us also on Facebook and Twitter!