Another week, another update. I started work on the new game menu at the end of last week, just before the update, and this week I've just been continuing that. Progress on it has been a little slower than I'd hoped, but at the time of writing the character selection screen is working, and also the card-browser/card selection screen.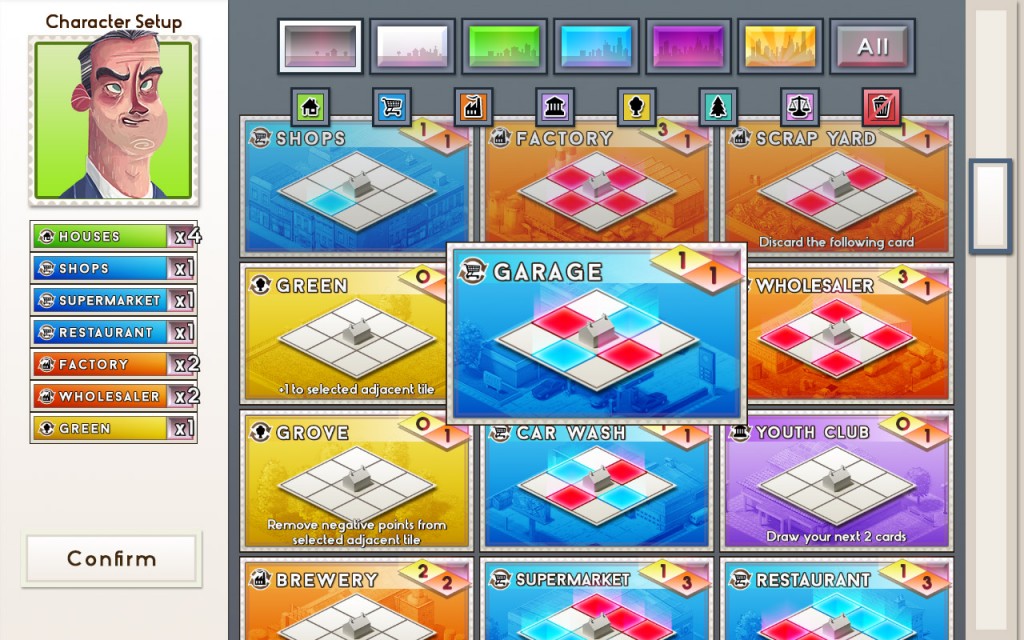 This screen is what you'll use to choose your starting cards, but you'll also be able to use it to browse through all the other cards in the game too. You'll be able to open a variation of this menu at any point in the game to browse through cards and help plan your deck. The groundwork is done now, so I hope to have that functionality in-game by next update.
The week ahead is going to be busy; here's what I want to get done:
Finish the essentials for the new menu system (quick game setup screens, options menu).
Start implementing a new tutorial system.
First round of card balancing (based on my notes from rezzed).
When the above are done, I can start thinking about shifting the game into a testing phase. As I mentioned in previous updates, I plan to start with an alpha which will be tested internally with just a few testers. Once things start to take shape more, I'll do a beta which any backers who have access to the preview version can also play.
I think it's about time to unveil the next playable character- mayor Rick Selfridge.
Rick is a middle aged man-child from a privileged background. He's dim and thoughtless but is also a bit of a lovable buffoon. He was really only elected mayor because of this and his rich family's connections.
He's also completely inept at dealing with any kind of financial matter, preferring instead to spend the city's money on entertainment venues such as theme parks, ferris wheels and stautes of himself.
His skill tree is based around this and his class privilege. Aside from the aforementioned entertainment-related cards, Rick also gets access to special abilities that can steal cards from opponents and give him more building placements per turn.