Hello all!
This week I'll share with you the 7th playable character in the game- Miranda Lynch.

Her skill tree involves various capitalist tactics such as building fast food restaurants to fortify her economy score. The best bit about this is that she can also give the fast food restaurant cards to players she is playing against, and once they place them these give *her* economy points.
With the characters in the game I'm trying to keep a good balance between positive/constructive characters that are geared around building up positive scores for themselves, and the negative/destructive characters based around screwing over everybody else! Miranda is firmly in the second camp. I'll reveal the last character next week.
I've begun to focus on polish and balancing this week, starting with sound effects. I'm really pleased with how the game is sounding now. I've added a lot of little details that make the game's interface feel really pleasing- an 'approved' stamp animation & sound when you select a card from the card shop for example.
Give or take a few, all the buildings for the full release are now in game. There are 198 cards, and 166 of them are buildings. Lots of them need tweaking for balance reasons though. I'll finish the update with sharing some of the best from the final batch: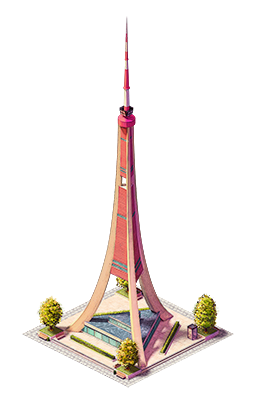 The final backer-requested building, this is a TV tower inspired by the famous one in Riga, Lativa. A very cool suggestion!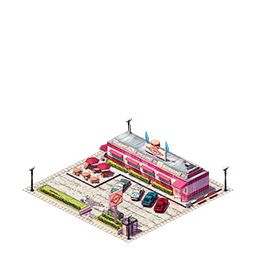 I have a bit of an obsession with 50's style american diners, so adding one to Concrete Jungle was inevitable!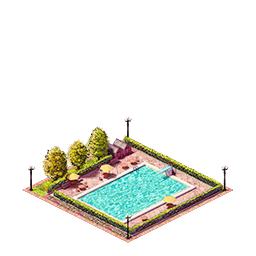 There is a lack of swimming pools in the game, so I had to correct that.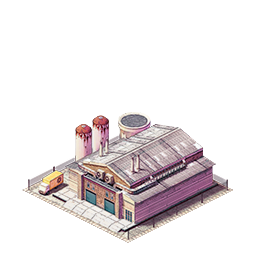 Food Processing Plant.