My apologies to all who have been patiently awaiting the Sheikah. The release of the new 0.24 version of 0AD quite simply broke many of the features in Hyrule Conquest and it has taken longer than anticipated to fix and make the game compatible. The game is now nearing a stable state with 0.24, so stay tuned for that release! In the meantime, we'll take a look at the upcoming faction that will be added to Hyrule Conquest after the compatibility with 0.24 is finished, the Sheikah Cadre!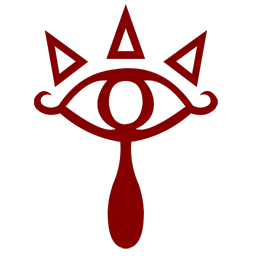 The Cadre is the ruling body of Hyrule's seven Sheikah Clans. Composed of the elders of each clan, the Cadre forms a council that is moderated by the high Maz Koshia, or eldest Monk. While each clan has their own laws and acts with a degree of autonomy, the rule and order of the council can and will dictate what the Sheikah as a whole do.


HISTORY
The Sheikah as a people are ancient, dating back to the times of Akkala. While records of their deeds are few, many legends surrounding the Sheikah placed them as mediators between Hyrule and the Oocca. The Divine Oocca would use the dark arts of the Sheikah as an instrument, rooting out corruption and demons. This role seems to survive into modern day despite the absence of their Oocca masters.
The Cadre's goals are not explicit to outsiders, though it seems in general they wish to direct history and avoid cataclysmic disaster and change. To accomplish this the Sheikah have adopted extremely subversive and secretive methods: Spying, bribing, black mailing, and assassination to change the course of events rather than military or diplomatic might. If there is a great and powerful monarch in Hyrule, odds are the Sheikah are responsible for putting them there and keeping them alive.


THE SEVEN CLANS

The Cadre are currently composed of seven Clans. Throughout history there were many more, and indeed there may be additional clans that have long since departed Hyrule. Each clan operates much like an independent state with oversight from the Cadre council. They provide resources through tribute, as well as spies, information, and soldiers. The Sheikah Cadre's military is small but highly disciplined and skilled, due in part to the long lifespan of their people. It is usually segmented and broken between each clan, but multiple clans will form combined armies when directed by the Cadre.


PLAYSTYLE
The Sheikah are few in number, but their soldiers are generally stronger than those of other armies. Within the Cadre's roster there is a high emphasis on speed, dealing damage, and most importantly: stealth. Many Sheikah units have the ability to hide under the noses of enemies, which can lead to many sneaky strategies and circumventing enemy armies.
For more details on the Sheikah Heroes and their unit roster, check out the link to the forums below: Sheikah Heroes and units