This is the link for the support in Thunderclap
It Will Look like this, plz do support it. It will be very help full for me. I need to reach more gamers
Please guys do help me by voting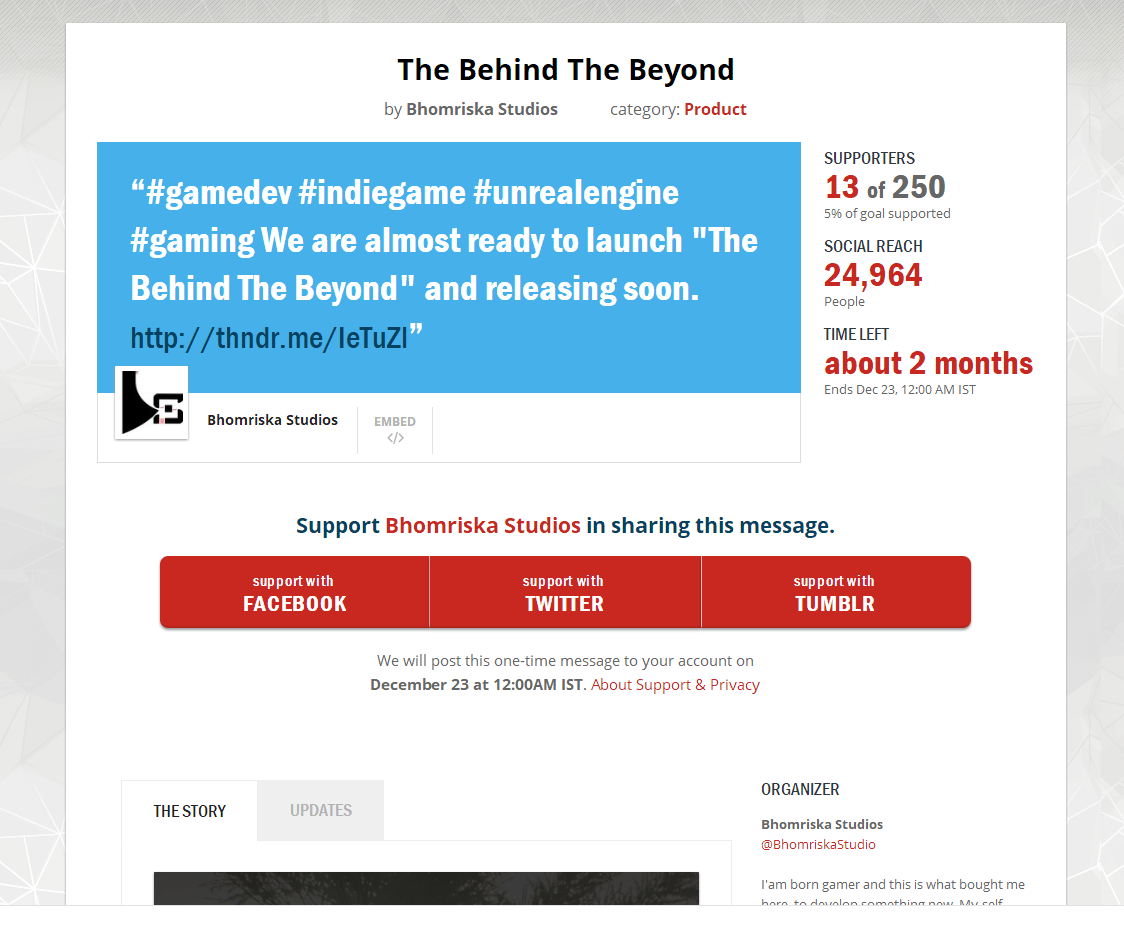 We are soon going to be live on steam also.
The Behind The Beyond " is a thriller mystery Game which tells the story about a agent who is a victim of his own hallucinations. Through out the game he is perplexed between his dreams and reality.
As the game goes on, you would be thrilled with the experience. The best feature about this game is Stealth mode gameplay, where player can finish the game using his/her own tactics and skills to finish the level. There are no rules, you can use your own mind and complete the game.
You are on your own, you know everything, and yet nothing!!
You will be captivated throughout!!
Website Bhomriskastuidos.com

Follow on fb : Facebook.com...

Follow on twitter : Twitter.com