If you're new to Wolfire, you might not have heard about the scraggly undergrowth I've accumulated beneath my chin in honor of Overgrowth. When we were first starting work on Overgrowth, I made a vow not to shave my beard beard until the foundation of our game's combat system was implemented.
Over the course of our development cycle, it feels like the beard has taken on a personality of its own on the Wolfire forums and in some of our promotions.
The beard's fate has hinged on the following features:
Rabbot tuning into a real rabbit
Ragdoll collisions making sounds and creating dust particle effects
Attack animations triggering seamless transitions from animated characters to ragdolled ones
Now that all these features are in, the beard's day of reckoning has finally come! Don't be afraid, watch the video below...
In two week's time, I will be shaving my beard. What else ends up happening while I'm at the barber will be determined by you guys.
If we can bring the Wolfire Games YouTube channel to over 5,000 subscribers in the next two weeks, Jeff will help me live-stream the shaving of the beard. If we can get to over 7,500 YouTube subscribers, I will shave my head entirely along with the beard. If we can break 10,000 YouTube subscribers in 2 weeks then I will shave the beard and let the community vote on what should happen to my hair style. You can track the progress of the promotion on our official beard page!
It's going to feel pretty weird to be sans beard. I'm confident that my friends and family will not be able to recognize me for a while. When I go outside people will no longer shout with glee "Hey look, it's Zach Galifianakis!" or accuse me of being a hippie pirate. I also have the suspicion that by now my face might have some strange beard-induced tan lines.
I'm honestly a little worried though because I feel like the beard has given me some super powers. For example, when most people eat food, all the fallen crumbs from their meal get completely wasted. With a beard, these micro morsels are automatically collected and saved for later consumption. Beards are also great protection from cooties. I'd estimate the beard can scare women away from ranges of up to 20 yards. I also suspect the beard has drastically decreased my odds of getting mugged. After all, who wants to mess with a guy that already looks homeless?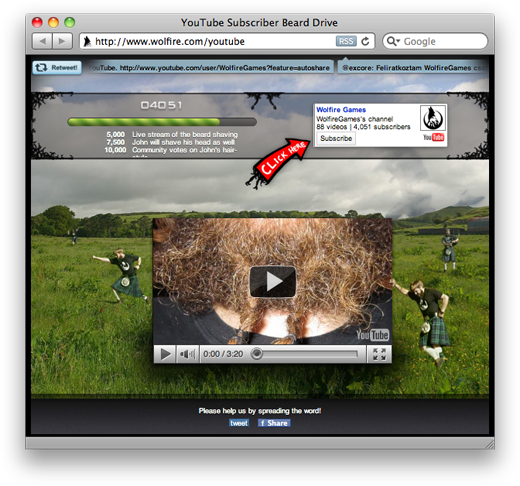 Check out the
beard page
!
Last but not least I'm quite confident that my beard contributed to the San Francisco Giants winning the World Series last night. Most people only grow a "playoff beard" for a measly few weeks but I had the foresight to grow mine for 2 years. Take a look at the closing pitcher who sealed the final victory for the Giants, Bryan Wilson, and try to tell me that beard power had nothing to do with it. I just hope that my life in the post beard era will in no way resemble the story of Samson.
Can anyone recommend a straight-razor barber in the San Francisco bay area who has wireless internet? If not I might have to try to get my hands on the Spishack Mach 20.
A special thanks to Jo Shadow for helping us Photoshop some kilted beardmen onto the site. Please tell your friends to subscribe to our YouTube channel and check out the official beard promotion page!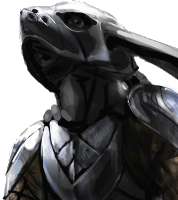 Track us on ModDB (visit our page)