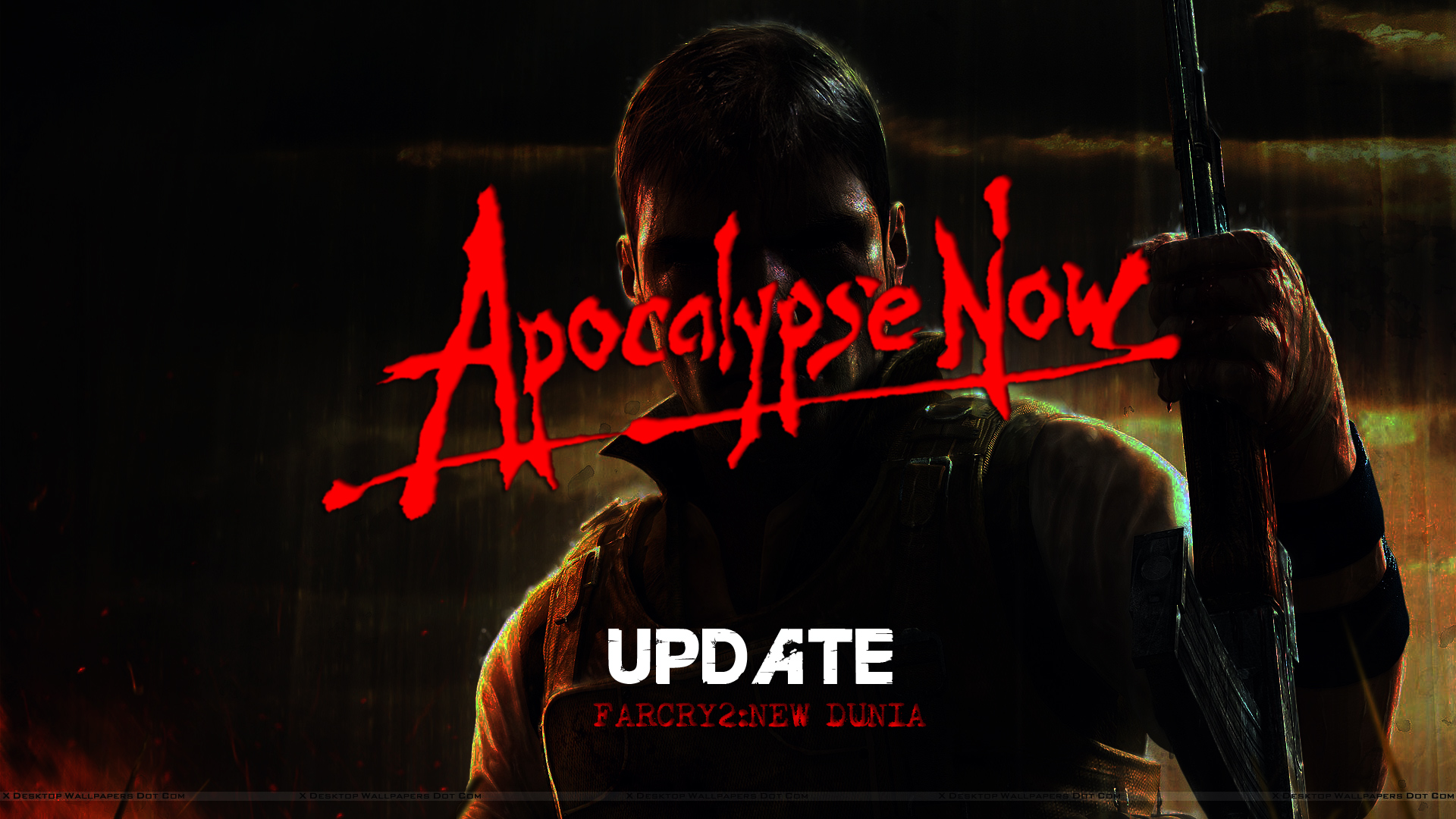 The new "Apocalypse Now" Update introduce you the new element to this game...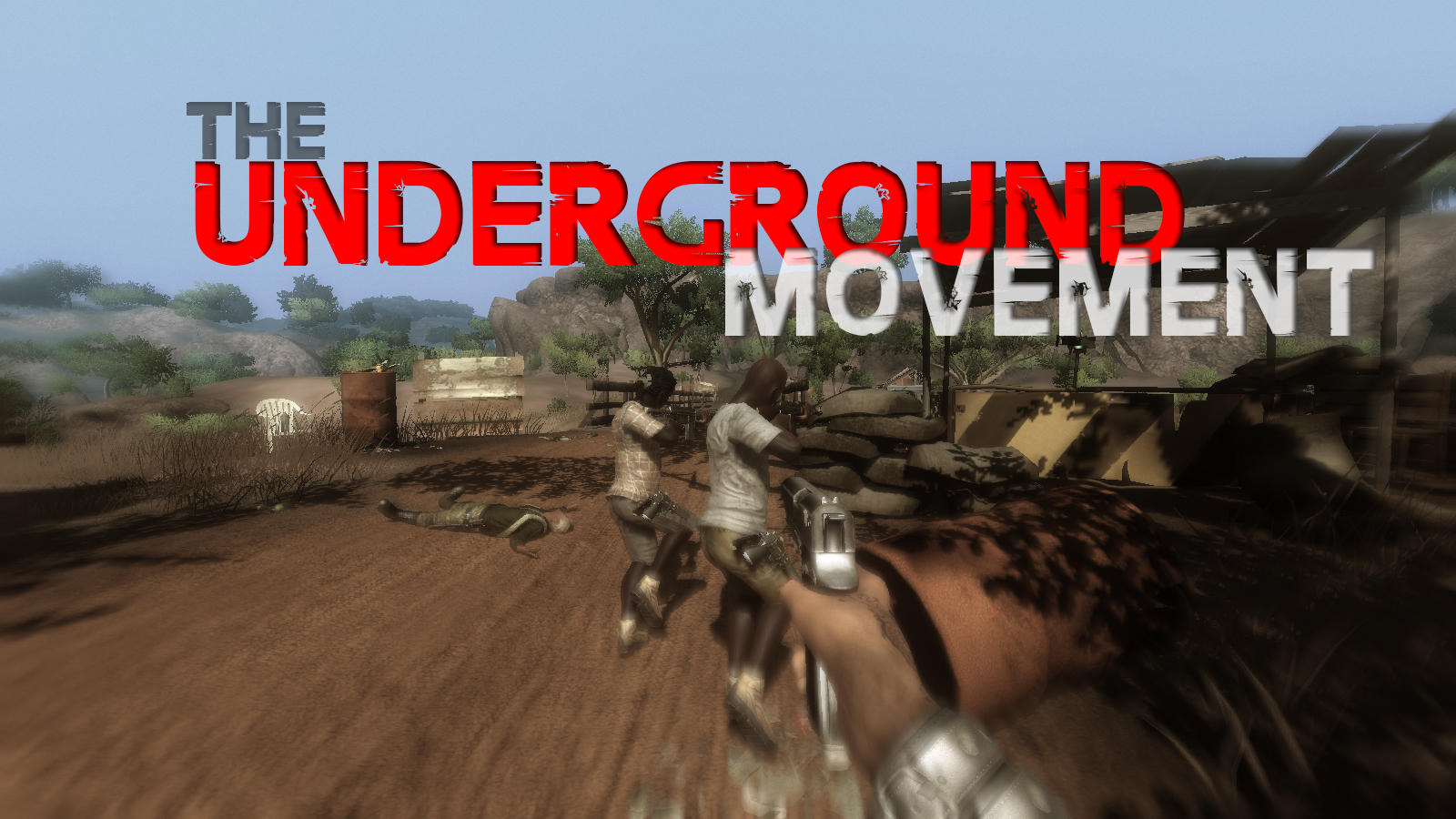 "What IS this "Underground Movement"? Who are those people that killed my men?" -An APR Lieutenant.
"This IS definitely not the work of the APR roaches!" -An UFLL Sergeant.

A three tides war
---
The Origin
Seeing all the innocents, friends, families and their country got torn apart by the never-ending civil war, the "Underground Movement" is an secret organization that is majorly made up of bunch of indigenous people who have already tired of running and hiding from the viscous flame of war, instead of running away, they picked up their rifles, and gathered whatever resources they can find to protect and defend their loved ones, and if anyone dares to harm them, they're ready to use anything necessary to fight them-even by sacrificing their own lives.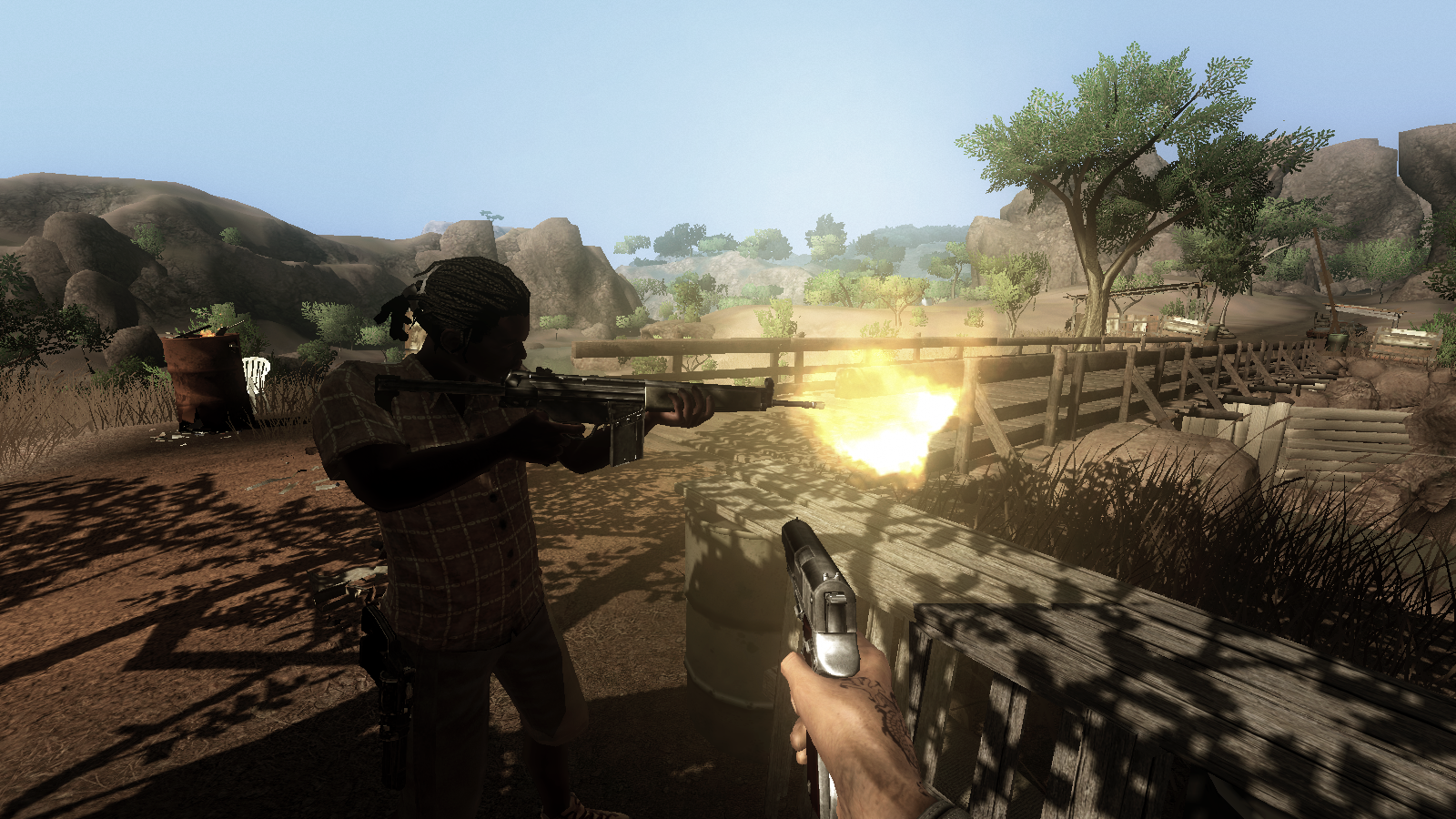 "A rare photo of an U.M. member in action.(1990)"
---
Only Fools Stay Now
Maybe it seems foolish to stay in a country at the brink of total Apocalypse, but when it comes to the combat, those fighters of the Underground Movement are surely not fooling around, although pretty under equipped compared to those foreign militias, with the solely purpose of fighting for their loved ones and the will to sacrifice their life at any moment, their morals are higher than those militia who only fights for power and greed, they are the best example of "Mind over matter".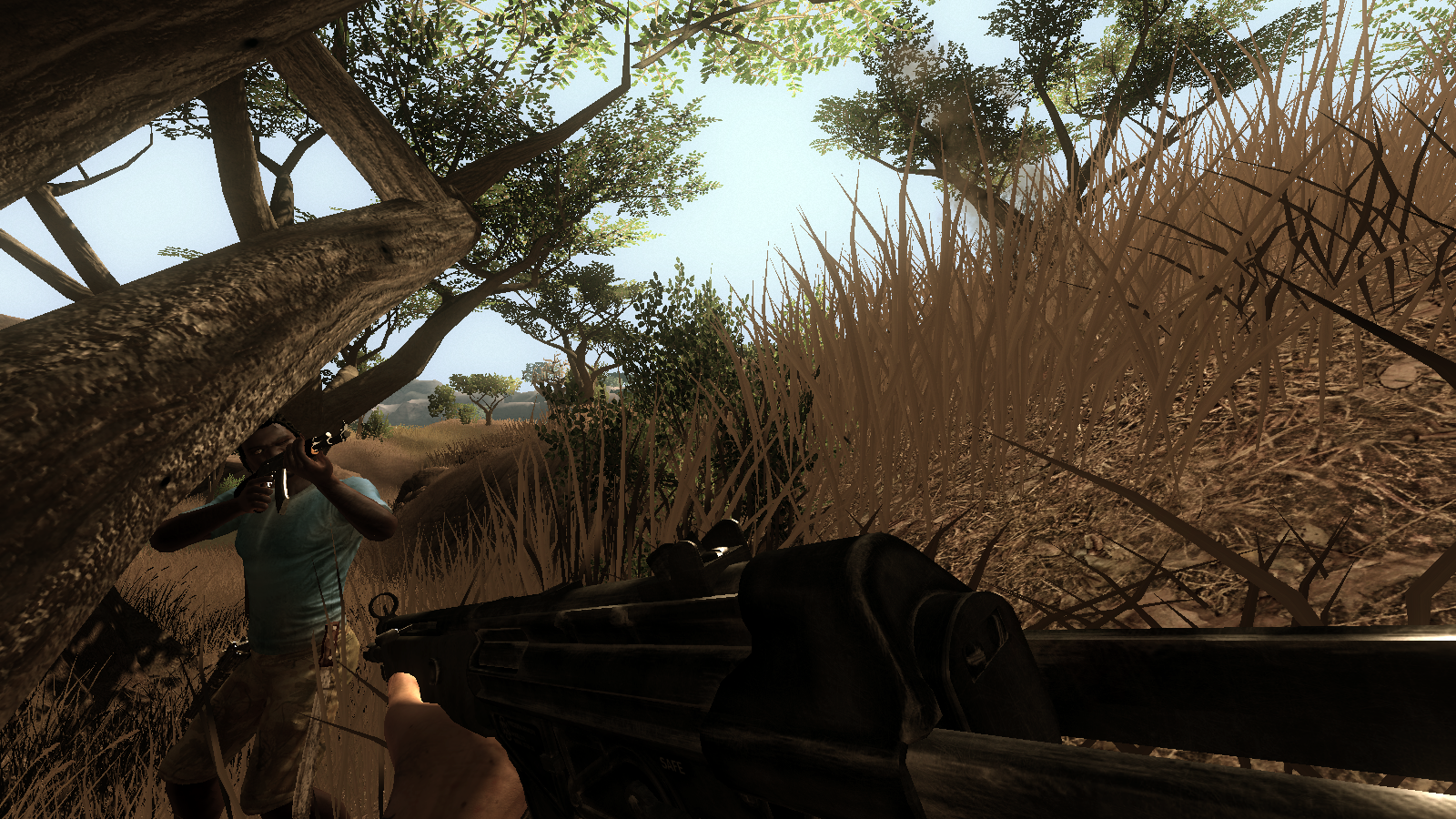 "Ready to ambush."
---
The Intel
To recognize an Underground Movement member, we can start from these three perspectives:
1.Races
Intel shows that most of the member are born and raise in this land, which means 99.9% of them are black man.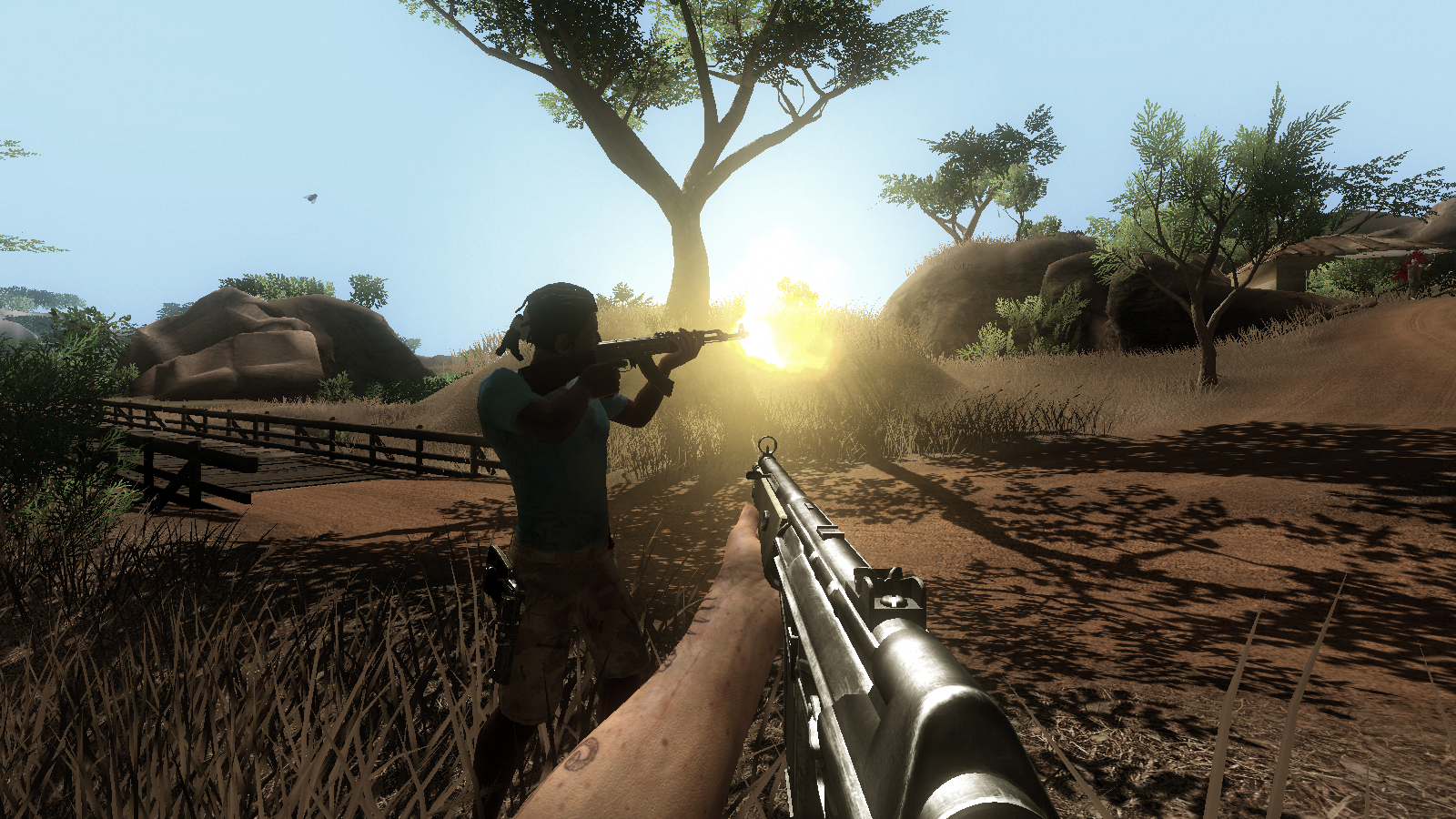 2. Eqquipment
As a technology and economy underdog, they won't have any of the fancy weapons, and they only drive Jeeps with a Jerry-built machine gun. (Simply the M249 Jeep Rover, On contrary to the enemy with a M2 heavy machine gun on jeep from start.)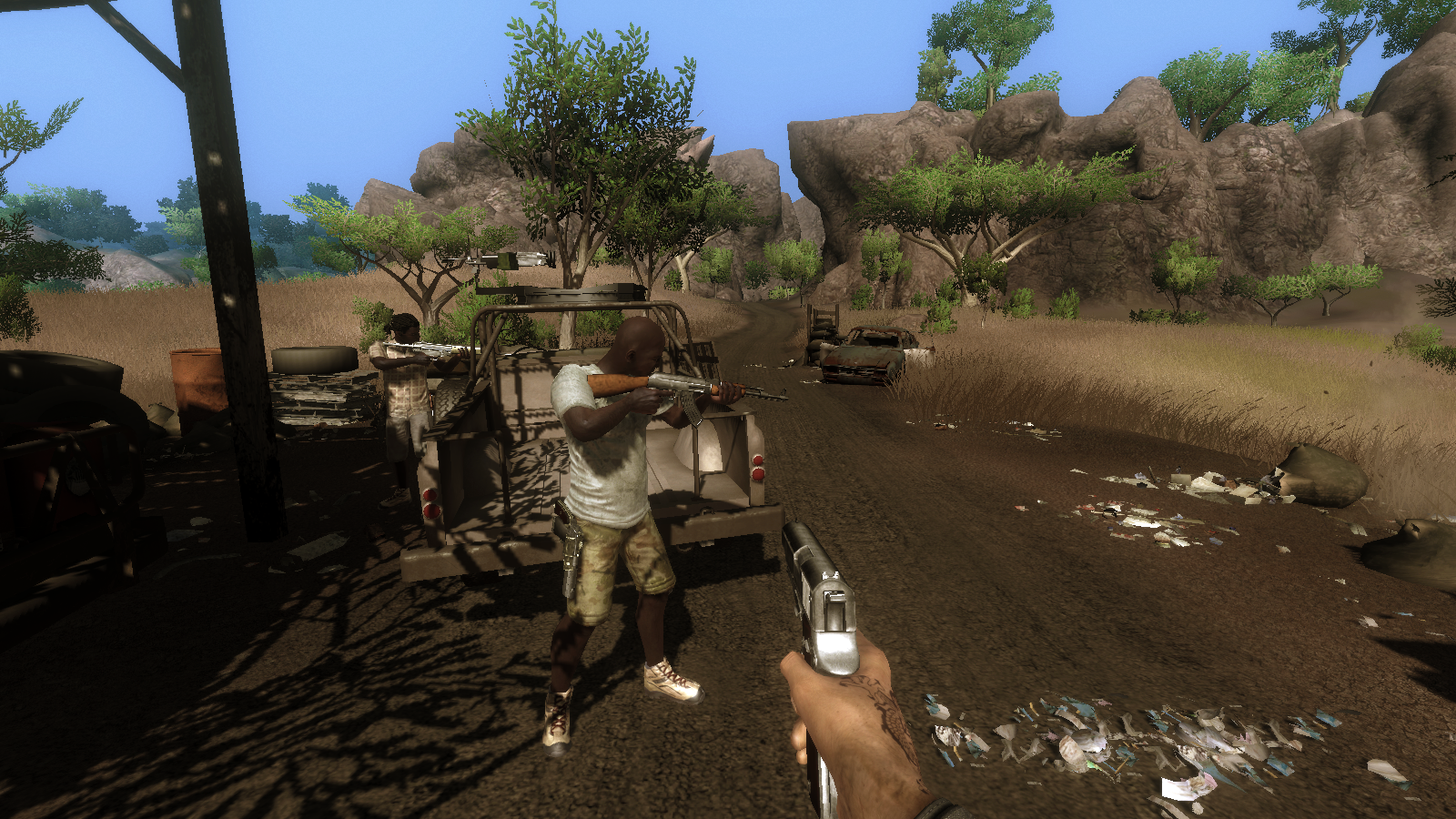 3. Outfits
Without any economy support, they only dress themselves casually with: T-shirt, armless T-shirt and shirts, without the military camo patterns, also they have a limited choice for hats, mostly beanies ,baseball caps or none, finally, you won't see any military accessory on them.(Including straps and professional gun hostler)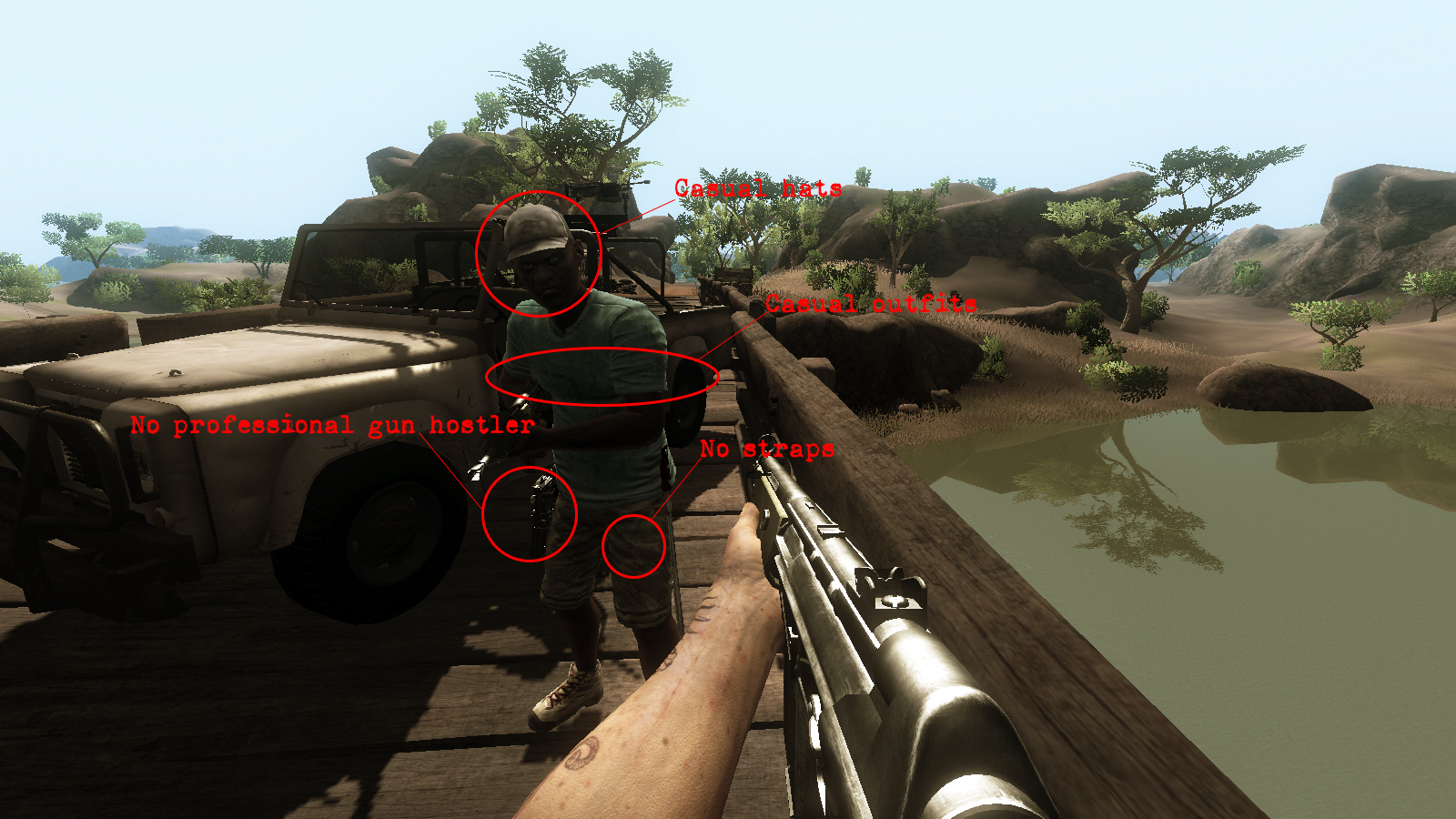 ---
Together Or Die
Now the player can join the fight with them, but MAKE NO MISTAKE, they don't have the responsibility to take care of the player, they only fight for their people, they will surely glad to have any help in a combat, but remember, YOU, the player, are still a mercenary, a foreigner to them.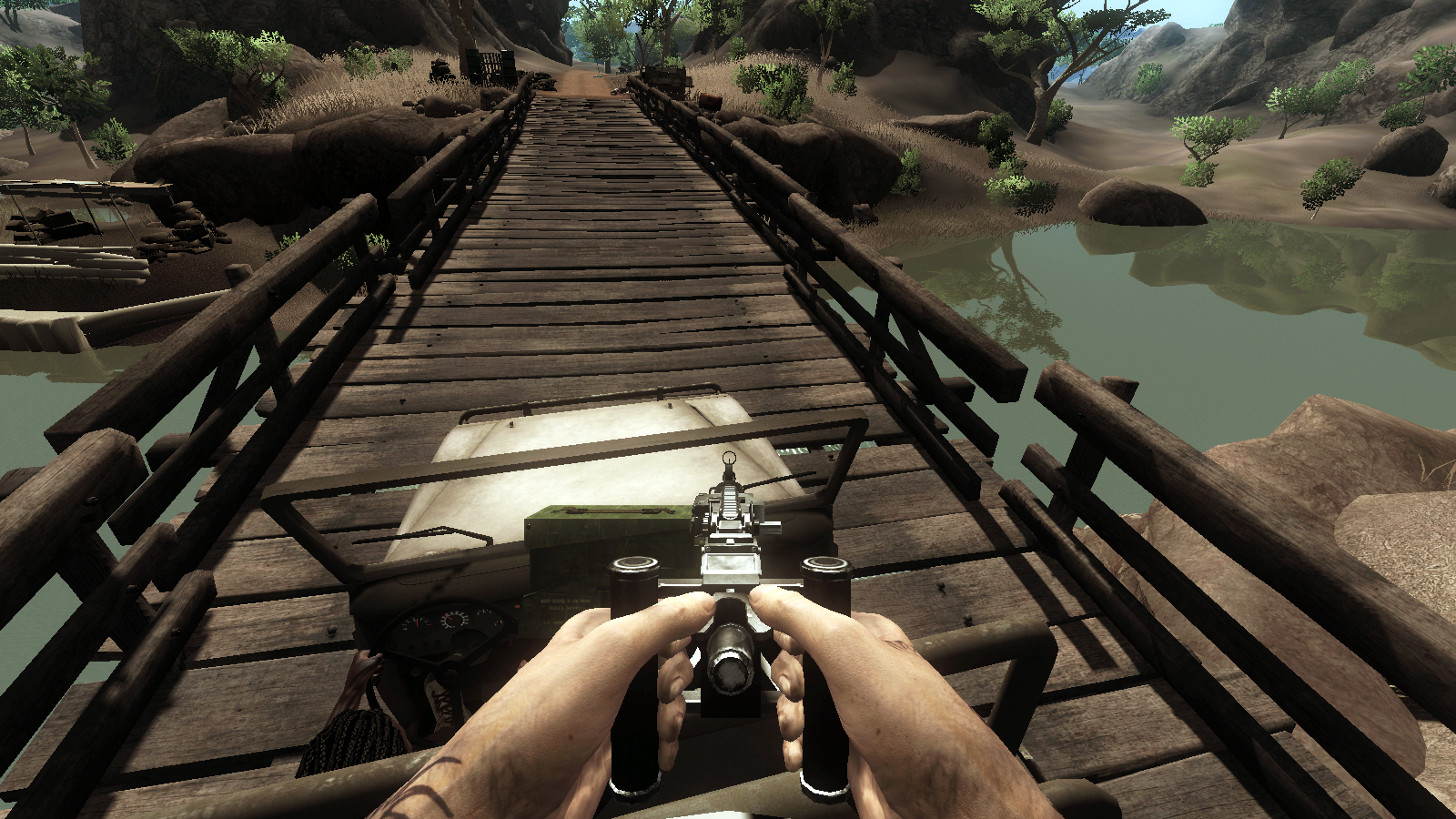 "Tag-along"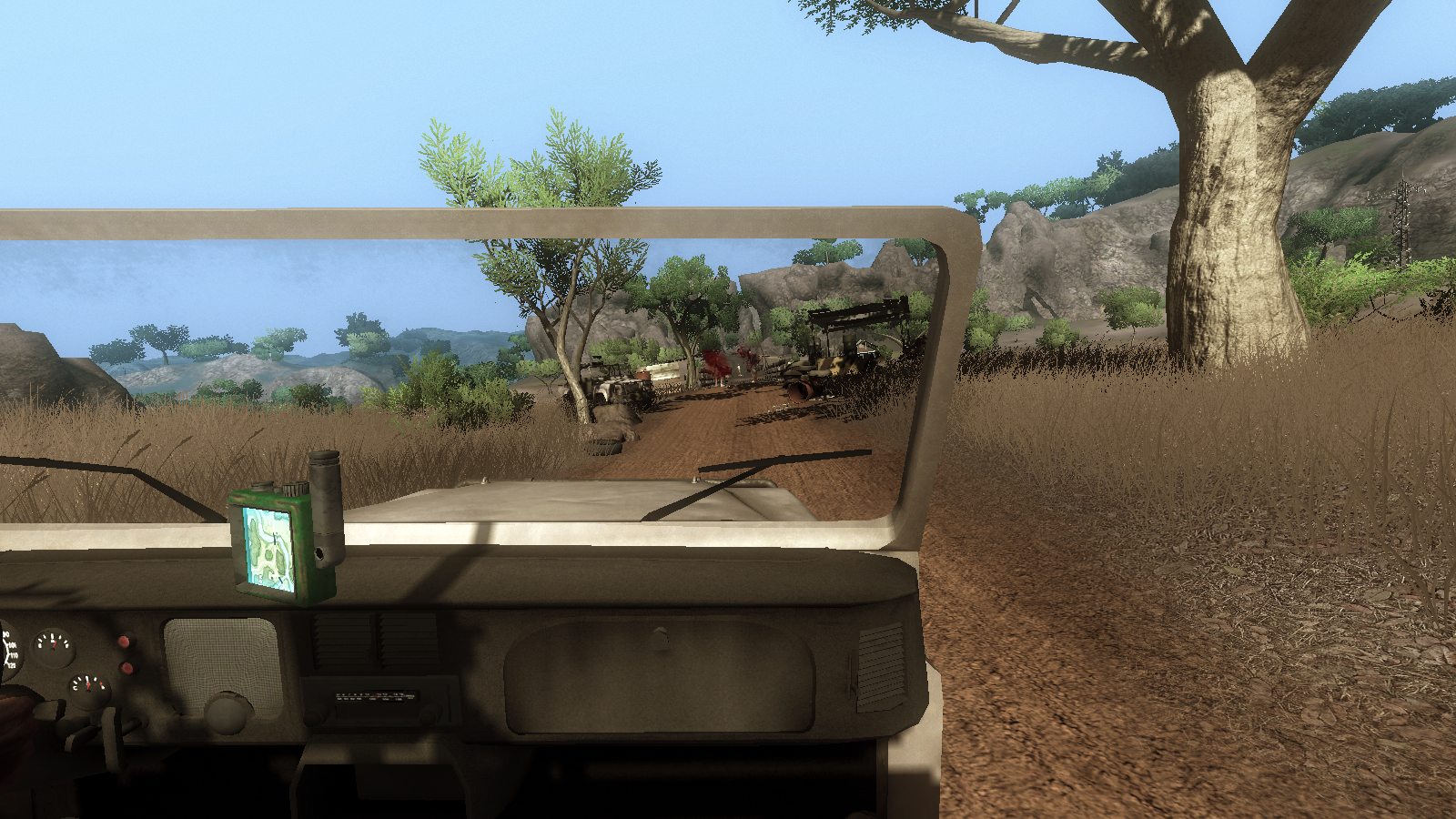 "Buckle up!"
---
Other change/improvement with the new "Apocalypse Now" Update:
1.AI upgrade: Relentless AI. Kill or be killed.
2.Bugfix: Fix a bug that cause the decal not spawning.
3.Way longer life time and better decal effect.(Bullet impact leaves bullet holes on both side of the metal...etc.)
4.Some "weapon to environment" interaction adjust.
5.Weapon tweaks.
6.Now the miniboss can start a fight with the AI and killed by the AI.
7.Some tweaks to the swamp boat.
That's it, hope you enjoy the mod, now boot up the game and go for the hunt! ;) (1/9/2020)
---
Features form previous "Complete" update:
1.Improved vehicle and mounted weapon view angles and FOVs.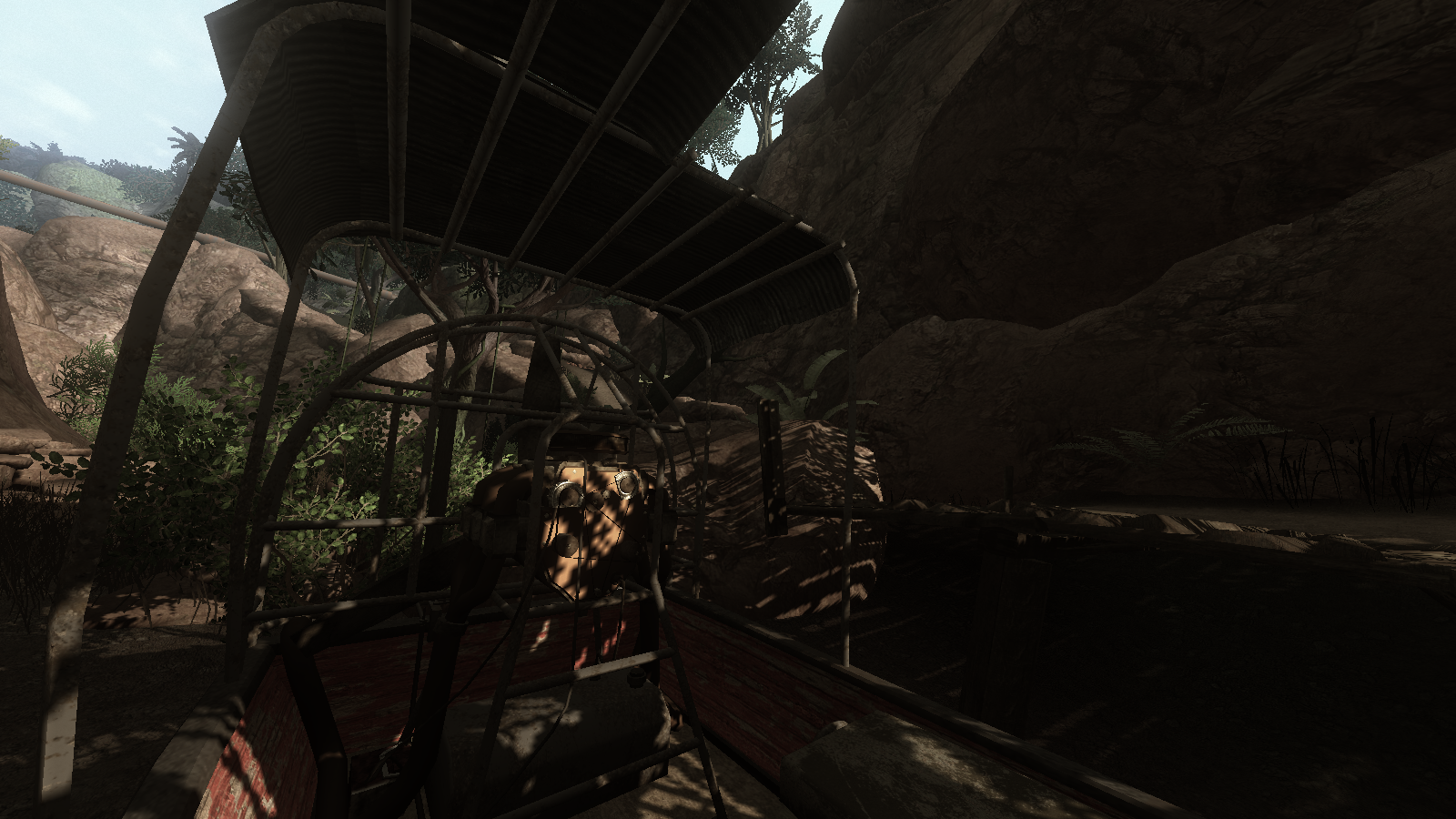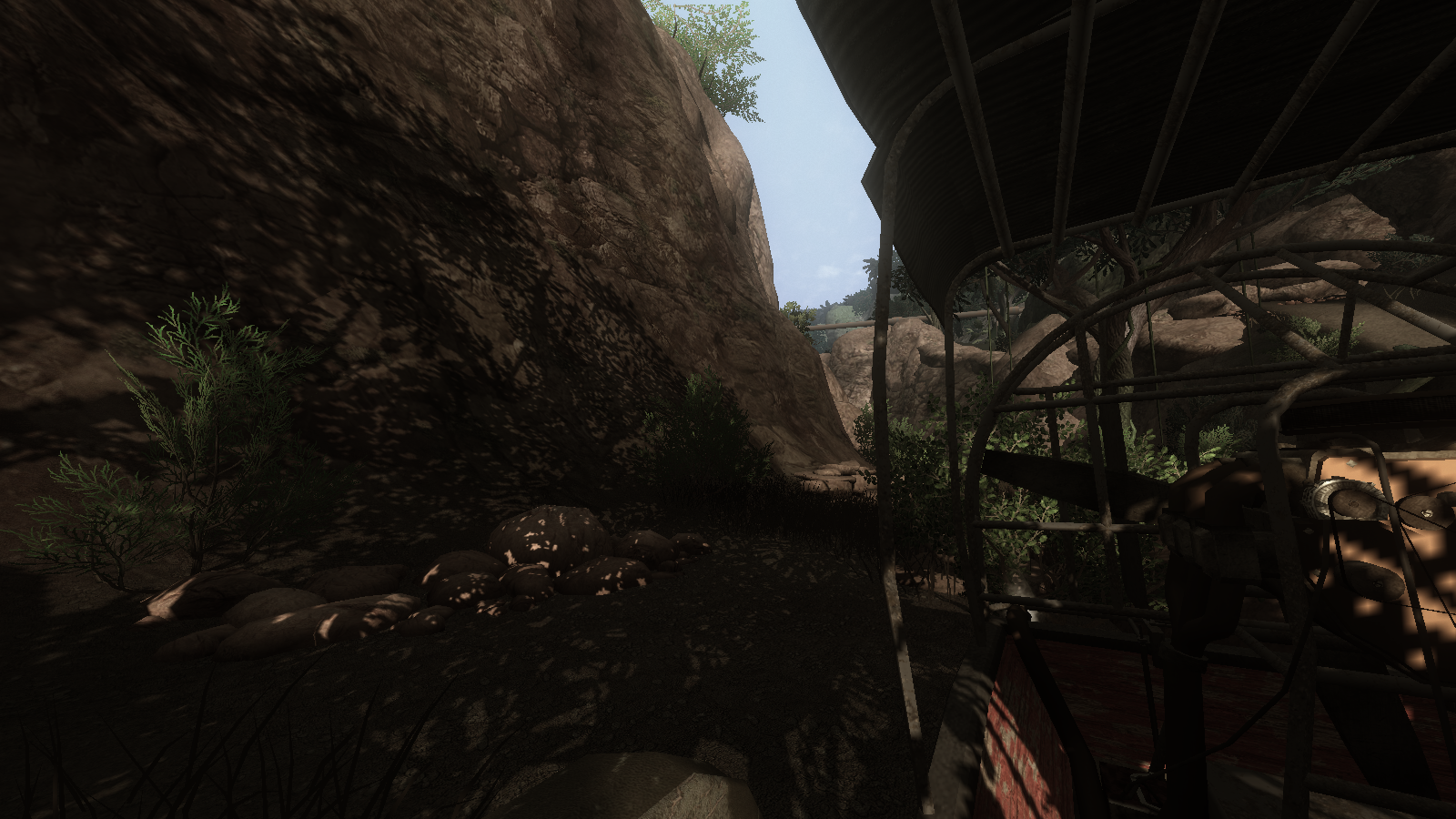 ---
2.Stealth kill mechanism:
Links: Moddb.com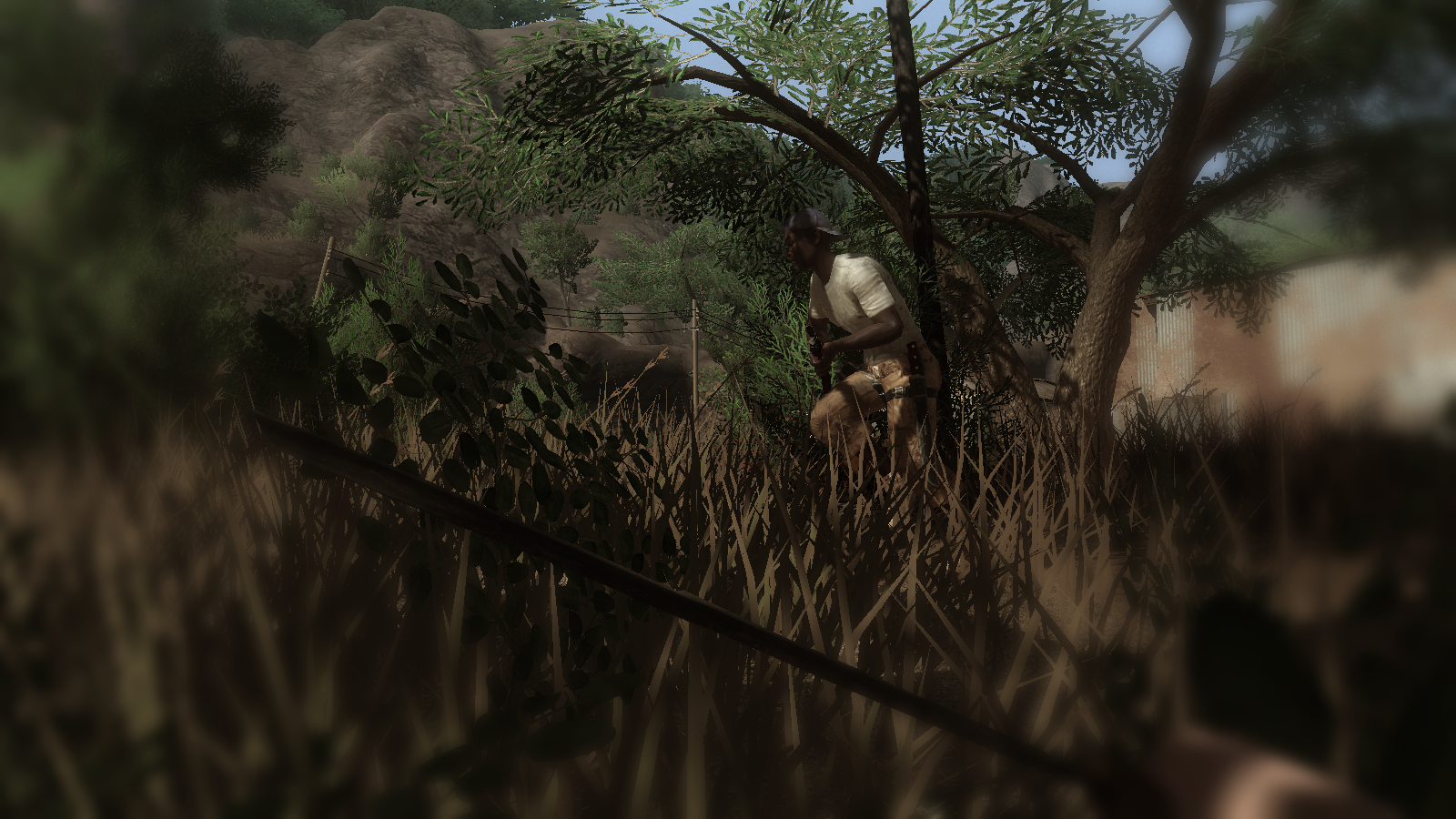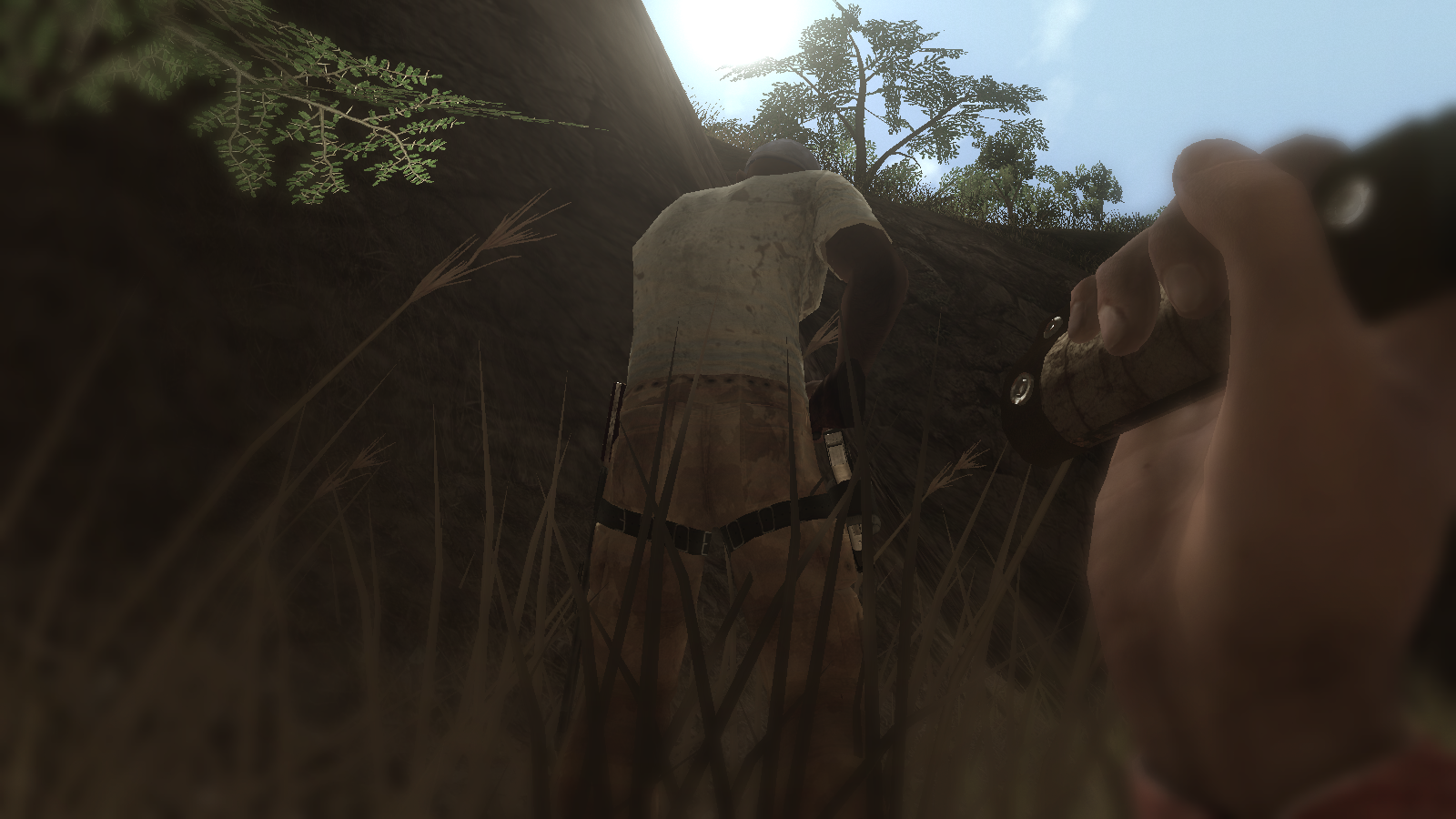 ---
3.Truck engine sound restored!
Links of the issue from the original game: Youtube.com