Presenting...
The Age of Legends
mod series
Four new mods
On 19th March, v1.2 will be released, bringing major changes to NJO: The mod has now been rebranded as 'Age of Legends' and will be split into four submod content packs, each focusing on a different era currently present in the mod. Yuuzhan Vong War-themed material will continue in 'The Age of Legends: The New Jedi Order', which is also the core pack required to make the others work. Campaigns and material from earlier time periods will be moved into new submods. Each submod has its own faction roster, unique, era-specific New Republic and Imperial skirmish rosters, Galactic Conquests, and more. The submods are straightforward to launch and easy to use. The four new mods are:
Triumph of the Rebellion (4-9 ABY) v1.0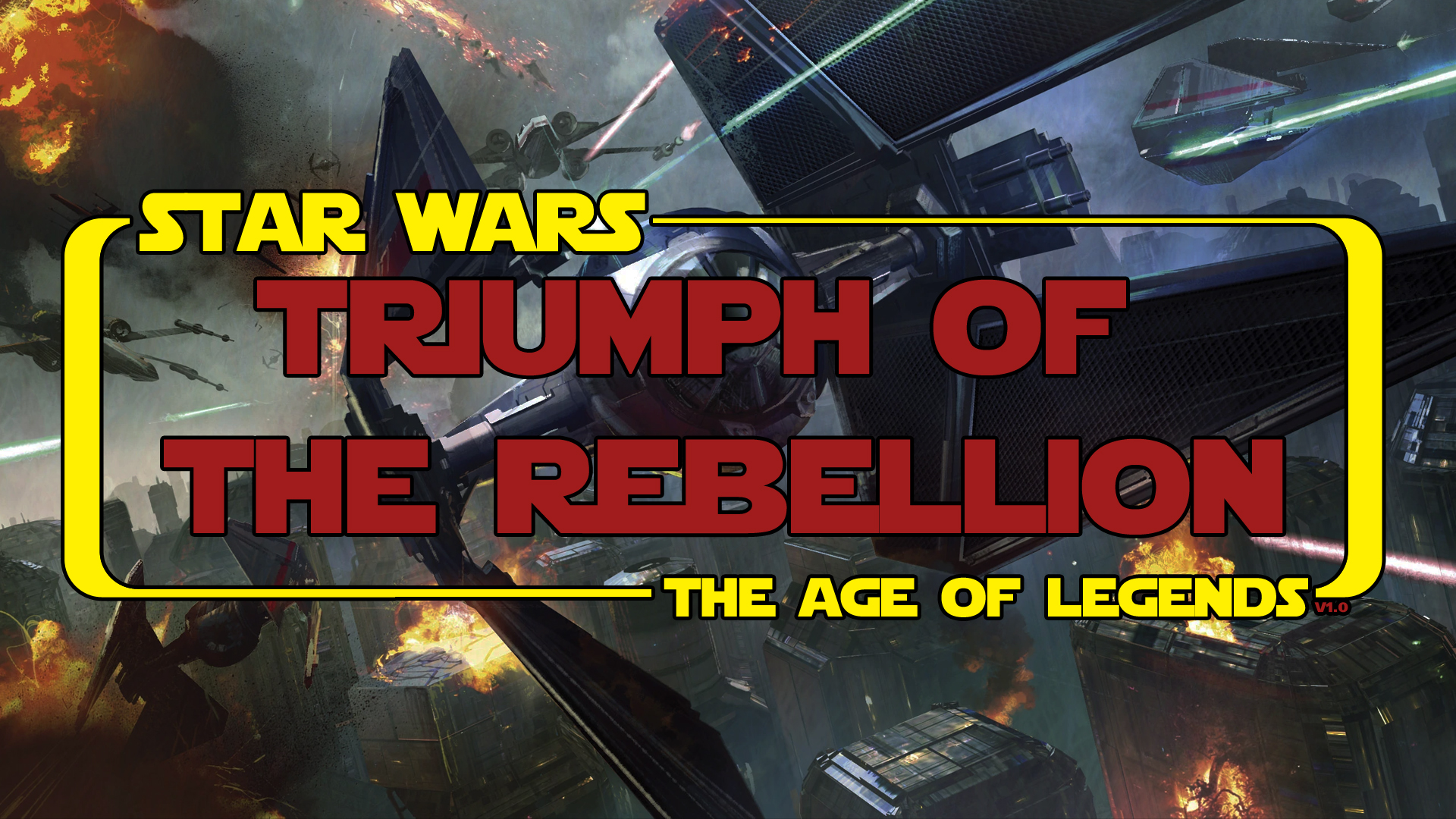 Dark Empire Rising (10-11 ABY) v1.0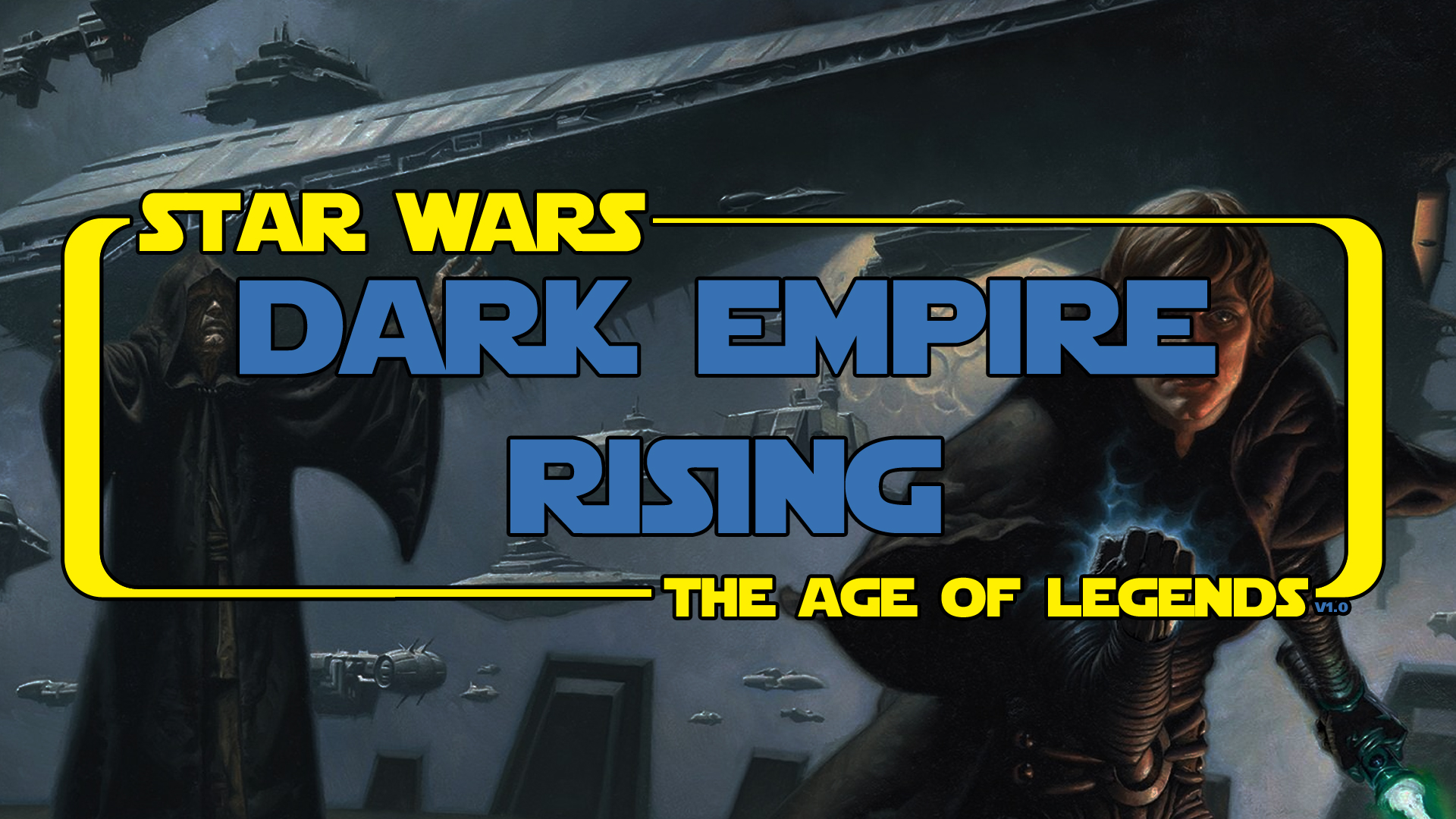 Tales of the New Republic (12-24 ABY) v1.0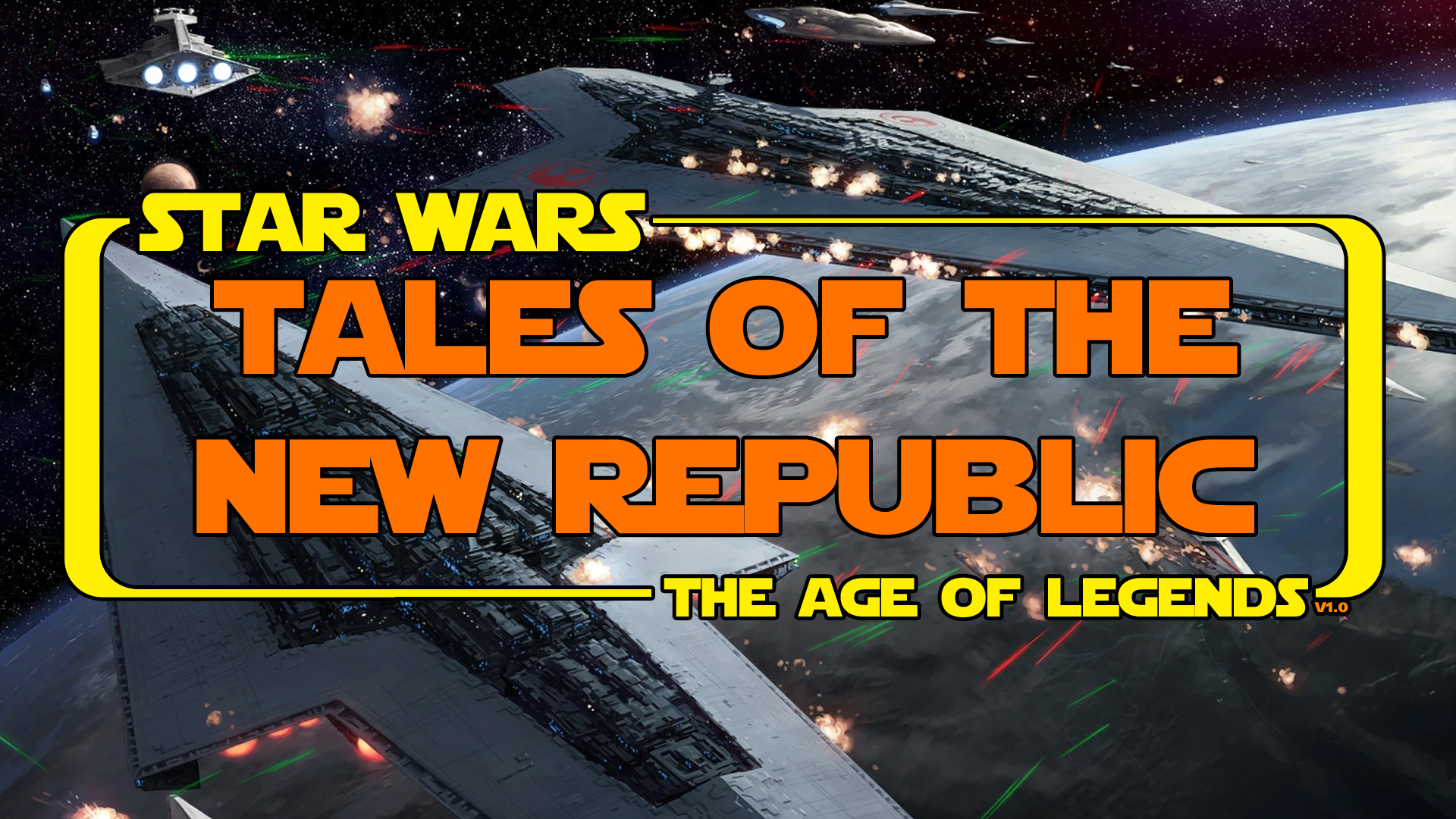 The New Jedi Order (25-29 ABY) v1.2*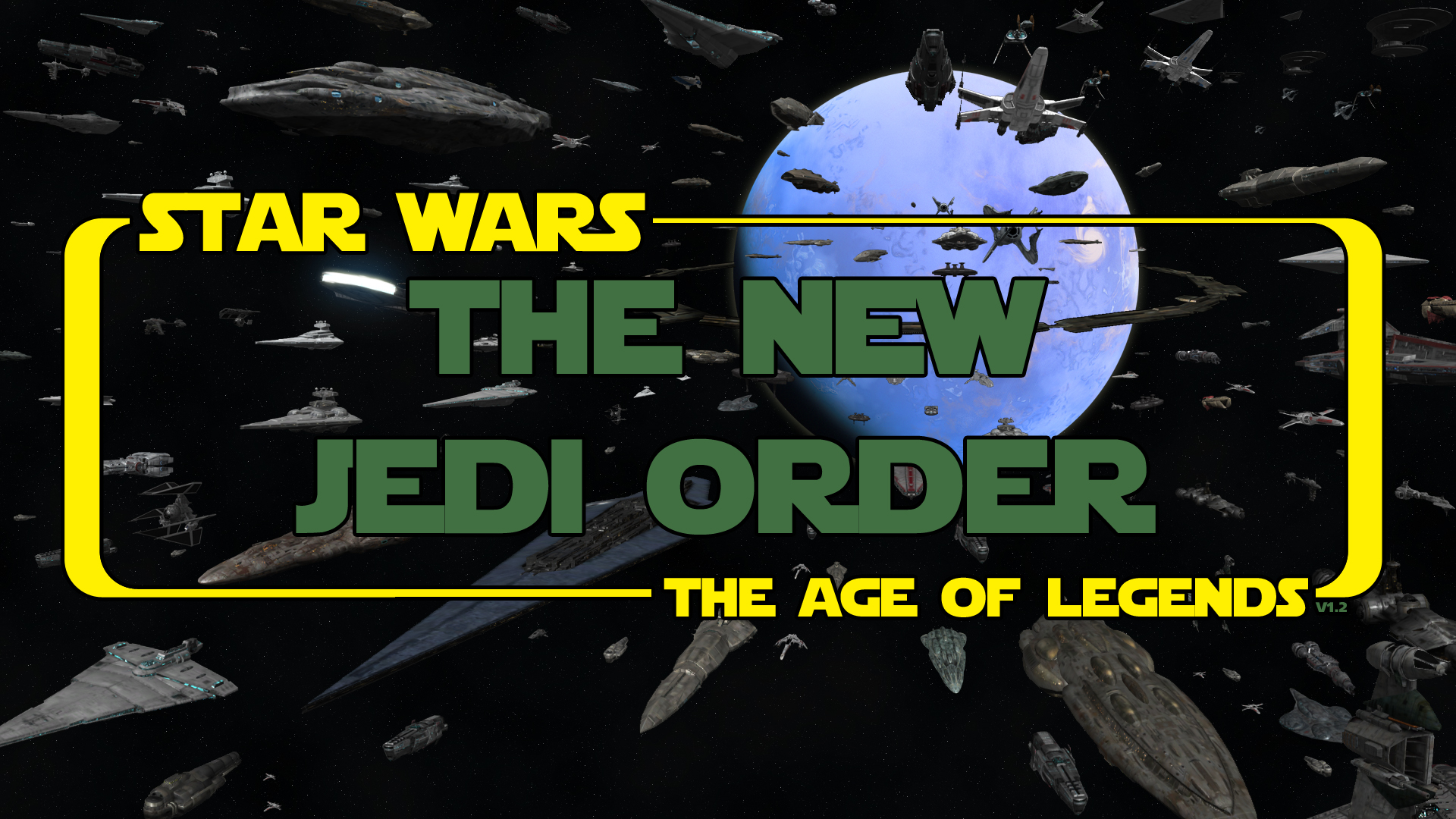 *This is also the base mod required to play the others
Major new content
- New playable faction: Chiss Ascendancy
- New playable faction: Vagaari Empire
- New non-playable faction: Killiks
- Completely overhauled roster for the Empire of the Hand
- Massively reworked existing Galactic Conquests to take advantage of the new Unknown Regions content
- Six new Galactic Conquests spread across the four mods
Improvements
- Hugely reworked and improved AI is now very challenging
- Large-scale XML tidy-up for the 'Imperials' faction has resulted in dramatic improvement in their AI
- New shaders have dramatically improved the visual quality of space battles and 3D models (credit to the Alliance mod)
- A large number of bug fixes, and lots of polishing
- Many obsolete buttons from game menus have now been removed for a clearer interface
- Additional visual changes to the mod including new icons, and the removal of the frame around squadron icons in space battles
What to expect next
I will release hotfix patches for any issues that crop up in the 1.2 release, and then turn my attention to The Rise of Caedus, the fifth mod in the 'Age of Legends' series. In addition to expanding the mod, this new release sets the groundwork for each pack to be expanded with new factions and scenarios - taking full advantage of the recent patch to Forces of Corruption. So there is lots to look forward to.
The Rise of Caedus (30-45 ABY) v1.0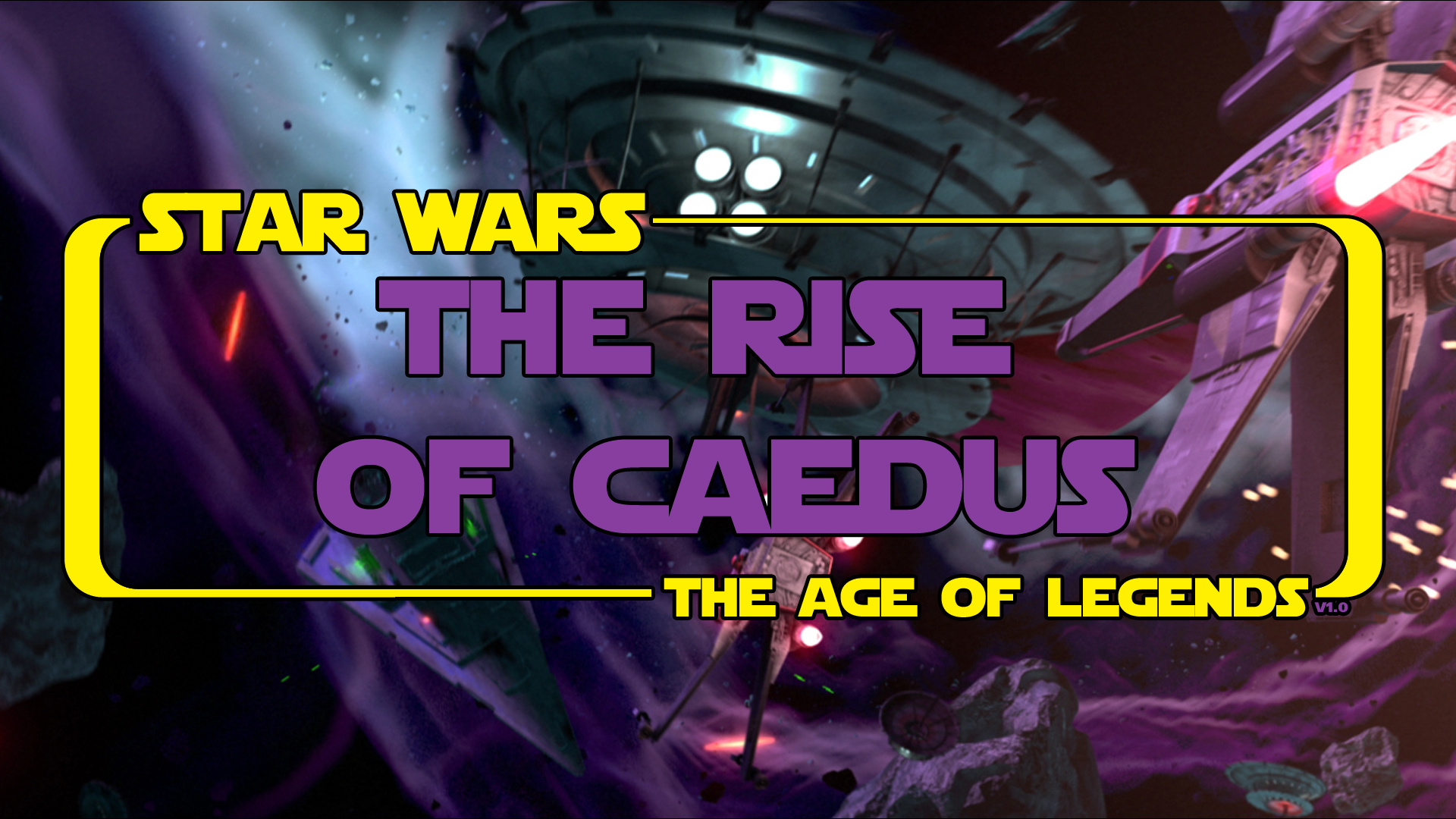 Credits
I take no credit for the models/particles used - they are all included here with the permission of the original authors. This mod began life as a submod for Thrawn's Revenge 2.1, and includes some of that mod in its underlying files. I take *no credit* for that work, this is released with the permission of the Thrawn's Revenge team but the New Jedi Order mod is in no way affiliated with Thrawn's Revenge. NJO has evolved a lot since then, with many, many new models from the Alliance mod and from the Vong Invaders Expansion, Rise of the Mandalorians, the Remake mod and from many others modders including Farseer, Warb_Null, EvilleJedi and more. All models are used with permission - and with my sincere gratitude. I want to accurately credit all models used, please let me know if I have accidentally omitted a credit. You can download the latest version of Thrawn's Revenge here: Steamcommunity.com