Text Adventure + Fighting Game = Text Fighter!
Hello everyone. I am here to present to you Text Fighter, a fighting game unlike any other you've ever seen. A fighting game where the objective is to deplete your opponents health, expect his incoming attacks, and react accordingly with a defensive move or risk it with a counter attack. Indeed that does sound like any other fighting game, and it is, except this game is in the form of a text adventure game. Not only do you fight your opponents with predetermined moves, you also have the ability to input your own commands.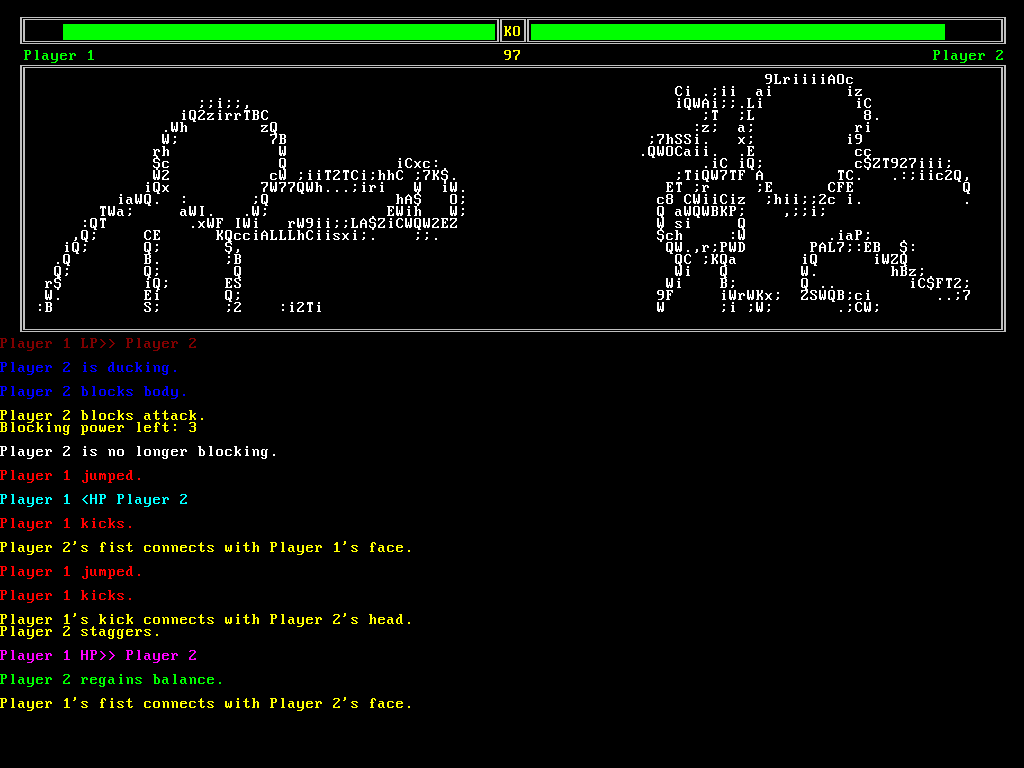 Unlike a traditional 1 on 1 fighting game where you are only limited by your predetermined move sets, in Text Fighter you can do almost anything you want. Yes, you do get predetermined moves as per the traditional fighters do but the real power comes from inputting your attacks and the best part of this is that you are only limited by your imagination. Want to spit at your opponent? Type in SPIT. Want to grab their legs when they jumped and send them hurling back to the ground? Type in GRAB LEGS. Want to dance a bit? Type in DANCE. Type in anything you want and the character will act accordingly and your opponent may even react to it in some way!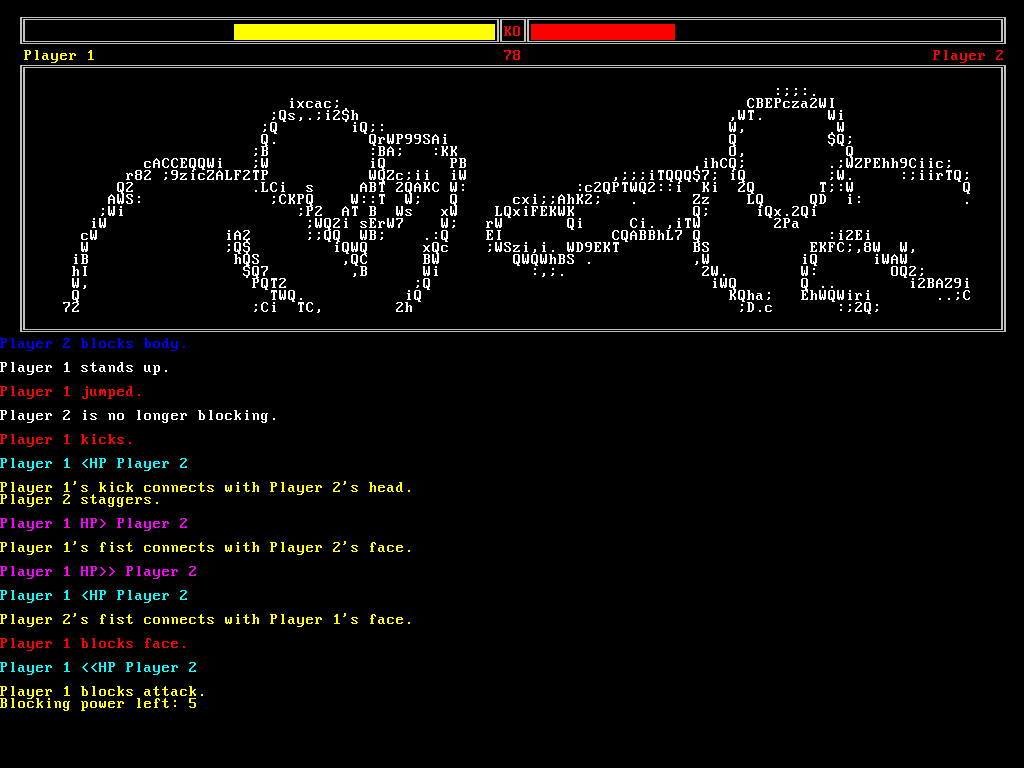 That is not all. There will be many modes to play including an adventure based on the old school style of text adventures where you start out as a nobody and work your way up the rankings and compete in the great tournament. You will be able to be trained by masters or come up with your own moves. Hit the gym to work out or fight street thugs who ambush you. If you want a break from the adventure then you can hit arcade mode and play as other characters in their fight to the top.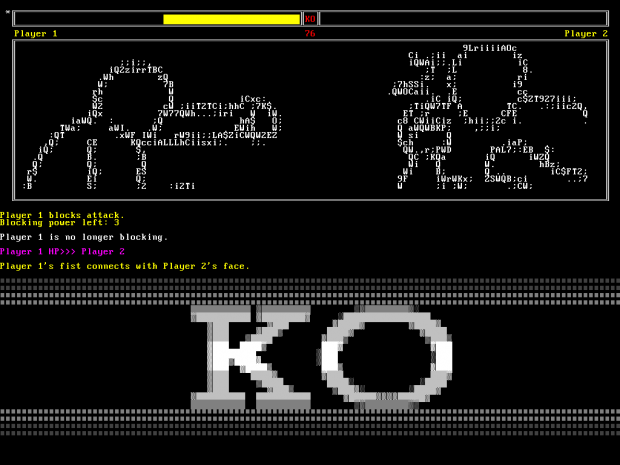 Does that get you excited? Still skeptic about the premise? Then you can check out a prototype of the game I made. This prototype is a general overlook of how the game will feel but it is subject to change in the future with more improvements, including the text parser which the prototype lacks. You can try out the in browser version but if that is giving you trouble, there is an exe file available in the download section.
The in browser prototype can be found here: Toolkitz.x10.mx
Any feedback and suggestions are more than welcomed. As of right now I'll be working till the end of the month where I will have an actual demo of the true game so if you have something to say, do speak up. I will listen and maybe even consider your suggestions if I like them enough.