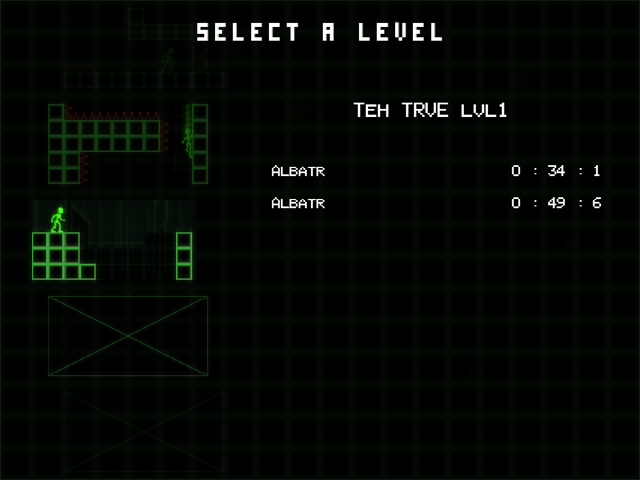 Here is a test version of the game containing the new first level. The old ones will be replaced in a near future, and the new ones will have the same kind of design than this "TRVE lvl1".
The game logs some usefull datas when you play this new level. So I need you to test it so that it can be improved ! :-)
This level contains hidden shortcuts and areas (secret bonuses aren't available yet, so those are just empty secret areas for now).
The jukebox menu has also been updated, you can now preview the tracks by pressing the Space key (press Enter to add/remove the track to the tracklist).
The game is available at the test URL :
Rockmypixels.com
Have fun !