TerraForge MMORPG TCG ALPHA Coming Soon!
So we've basically been in development for roughly over a year now. Originally we had planned to launch an alpha and Kickstarter roughly 5-6 months into the project... but honestly developing a digital trading card game (especially one trying to rival the complexity of classics such as Magic: The Gathering) proved to be quite the daunting task. Bugs just seem to grow like bacteria in this atmosphere.
It is now roughly a year and a couple of months into the project and we're finally moving towards getting out a live multiplayer alpha! Hooray!
To sign up for the alpha, you can visit our new game website here: Terraforge-tcg.com
Here's our in game login screen! Psst... that key doesn't work.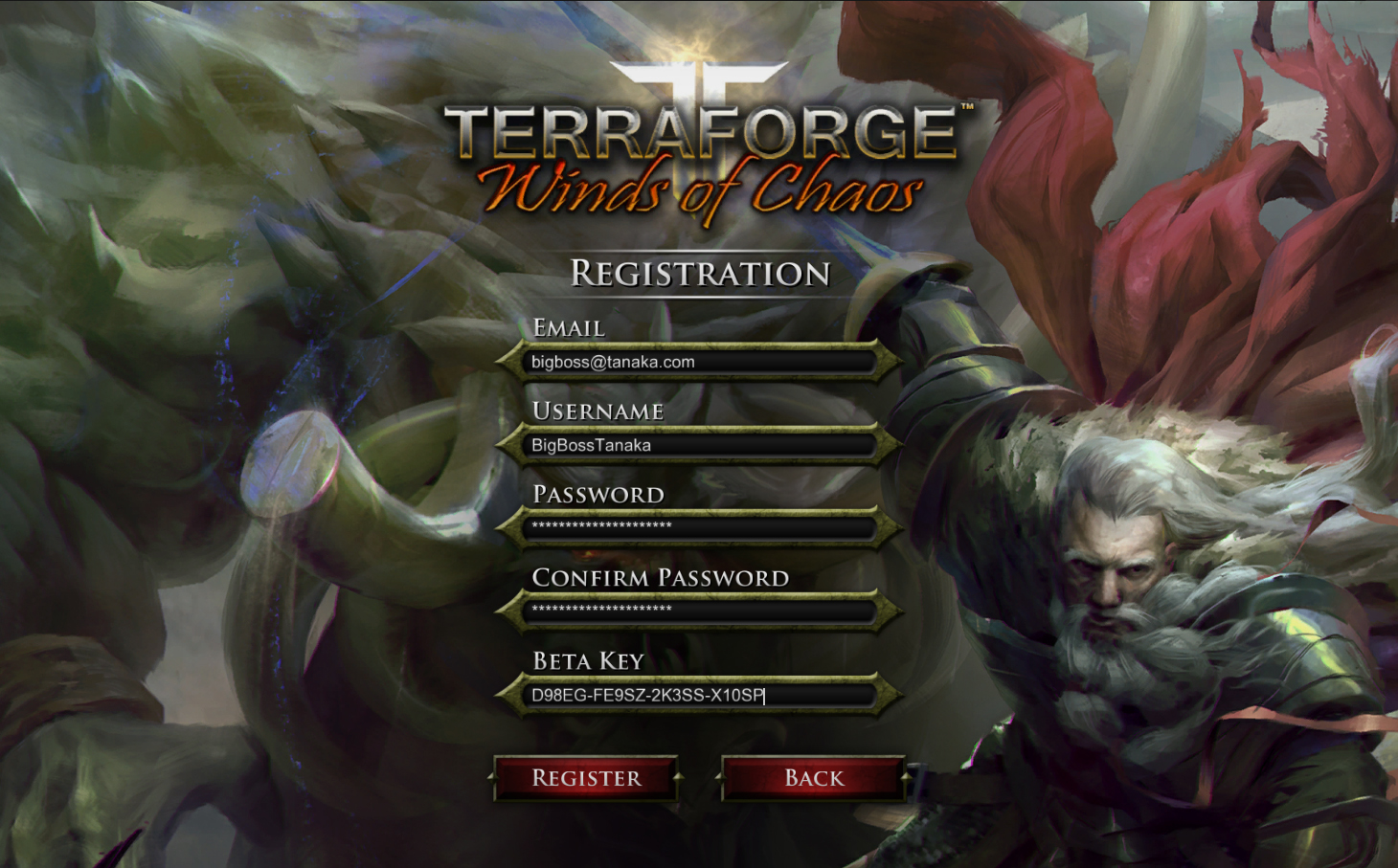 Below you can read up on some of the unique components of TerraForge TCG.
Customize Your Character
TerraForge aims to be an mmorpg tcg unlike any other. We have fully animated 3D models representing your in game character. Your character levels as you complete matches; allowing you to unlock abilities to use in conjunction with the cards in your deck. With this design, we were aiming to create a deeper level of game immersion than is expected in traditional digital trading card games. We wanted to go beyond the industry expected predefined one ability character and allow players to pave their own paths through a traditional rpg skill tree system. An early mock-up of a skill tree system can be seen below (we're planning on making significant aesthetic improvements soon!).
Free to Play Model
Another component of the game design that we're taking very seriously is the matter of free-to-play. Honestly... we are REALLY striving to revolutionize this from the tcg perspective. To the best of our knowledge, there is not a single tcg out there that has successfully implemented a free-to-play model that doesn't have some players feeling completely sour at the end of the day. You remember that time when you just installed the game and that guy played that Ragnaros against you? we do...

Although we appreciate that it is incredibly difficult to make a truly free-to-play trading card game... I mean the nature of the revenue model is such that you want players to buy packs of cards... We think we've come up with a pretty darn good solution. We're doing this by introducing additional unique play modes (You can read up more on the game mode on our website www.terraforge-tcg.com).
When playing games like Hearthstone, we noticed that the problem wasn't so much not having all the cards... the problem was running into that brick wall where it was clear that other players had spent more $$$ and there was simply nothing you could do about it. You can't earn in game currency through practice matches... you can't play players with similar sized card collections and earn in game currency... you simply have to keep hammering at that brick wall until you lose enough to be paired down against someone at your level and win a few petty games for a little bit of gold... or you crack open the wallet. This is a condition that seems to afflict most digital trading card games today...
We looked to inspiration from games like League of Legends for our free-to-play model. We decided to implement a format into our game (in addition to the traditional larger card collection wins formats) that would be regarded as the great equalizer. We call it the "rotational format". In this format, a pool of 50 unique cards is available to all players on a weekly basis. These cards would be randomized every week and the same pool would be available for every player. Players are then responsible for coming up with the best decks they can to compete against other players. This is completely fair, as every player has the same set of cards available to them... the only adjudicator in this case is skill. The same random pool theory is applied to character abilities.
Furthermore... we want to try and monetize using cosmetic items such as variable game boards and skins for your character or particle systems. There's a picture below of our Mage Avatar (character-class) shooting another Mage Avatar with his "decimate" ability... kinda looks like a Kamehameha...


We are also working on implementing dungeons/raids (both single and multiplayer) but that is a little bit further down the pipeline. Likely post-Kickstarter.
Join the Alpha
So... to close this off, we'd like to encourage anyone who's interested in trading card games or MMORPGs or just having a fun ol' time! to join our Alpha. Tell your family. Tell your friends. Tell uncle Billy and help us spread the word! Trading card games are community games, and without a strong and vibrant community they simply cannot grow.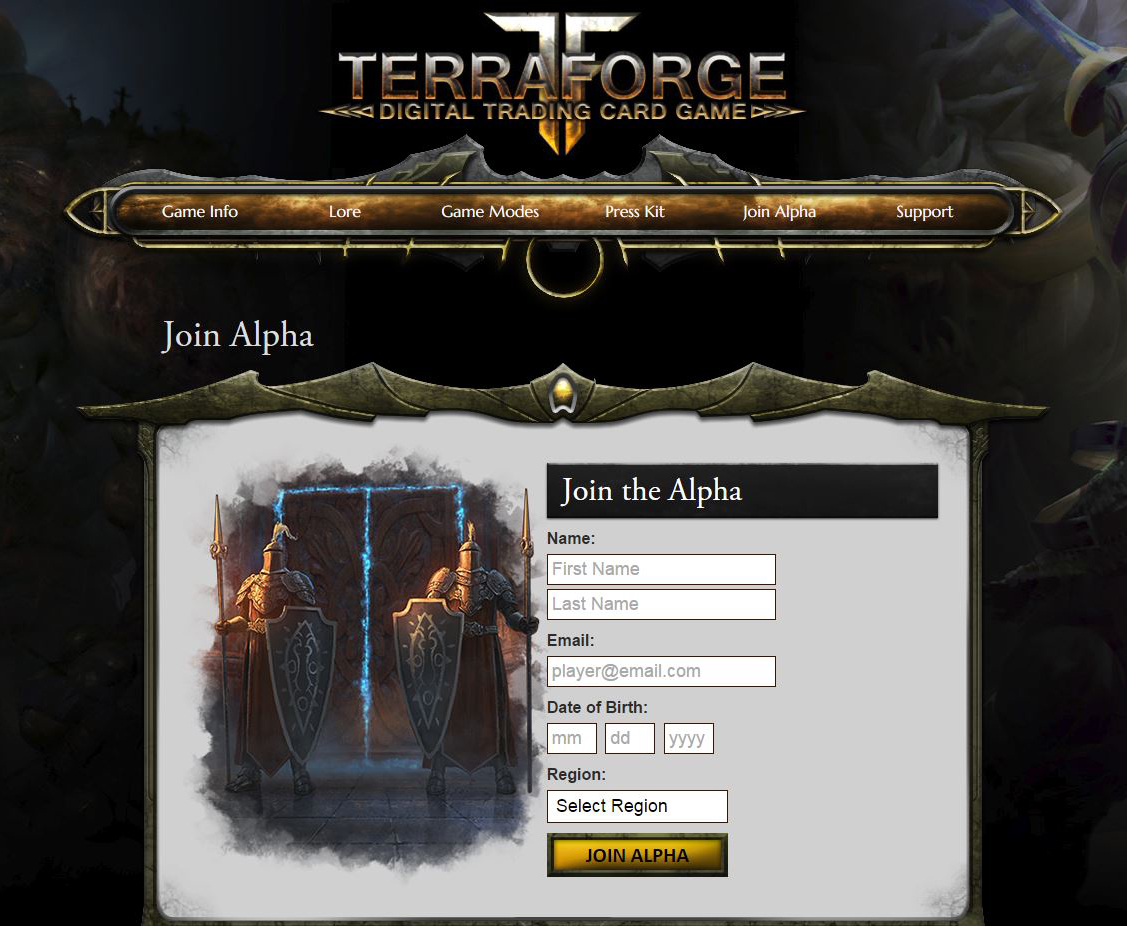 Thanks for taking the time to stop by and read our post guys! Hope you have an awesome day; and if you're also game developers, we wish you the best of luck in your endeavors!
Cheers!