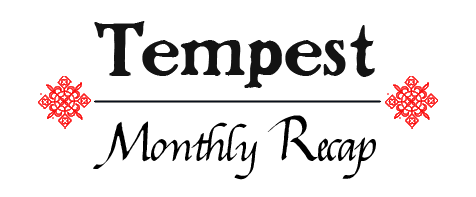 Welcome!
Welcome to our third monthly recap. We've all been hard at work and will continue to work through the Easter break. Here's what we've been working on!
---

New Ship
Designed to be an eventual upgrade for the player, the new ship has almost twice the firepower of the player's original Galleon style East Indiaman, carrying 26 guns, and five sails. The new ship is almost fully implemented and will begin being entered in to playtesting within the week.
More images in our gallery!
---

Zack and Tom produced a short video early in the month explaining a little bit about our treasure pickups.
Since then a few more particle effects have been created for our treasure, and we've also been implementing the purchasing of food at taverns to heal the player. Whilst on the subject of shops, we have also implemented the spyglass and shovel as purchasable items, in addition to crew.
---

Storms were something we attempted to tackle early on in our development, as we want them to play a key part in how the player navigates and makes decisions. However, despite our best efforts we remained unhappy with the prototypes we had come up with. Storms needed to feel dangerous, like they were an obstacle to be avoided. With that in mind, I spent a weekend overhauling the entire system, both visually and mechanically. Storms will now generate large waves that the player should avoid, lest they risk capsizing their ship! A preview of our storms in motion can be seen in our playthrough video posted below.
---
Myself, Josh, and Zack have played through about 30 minutes of our game together in order to hopefully demonstrate some of our features and explain some details about Tempest. Some things are still broken! So there's a few bugs in the video.
let us know what you think! If we get some good feedback from these kind of playthroughs we can definitely arrange to do more in the future.
---

Two new islands are also in the works. A new Volcano island with an Inca temple situated at the center, and a fort with both Persian and Moroccan influences. Both are still an early work in progress, some development screens can be seen below:
---
Let us know what you think!
If you like the sound of what we're trying to achieve here, or if you'd like to help us out, leave a comment or send us a PM. We welcome critique and feedback. That's all for now. Until next time!