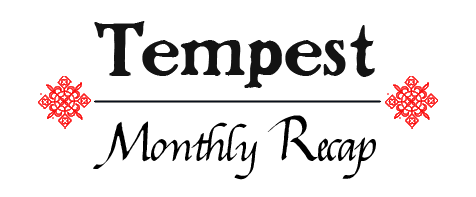 Welcome!
Welcome to our second monthly recap. This month we have made a lot of progress, which we'll be summing up here for you.
---

Drawable Maps
Over February one of the many things Zack has implemented is our map system. A feature planned since the start of our development, we want players to rely on their on map making skills when navigating across the seas, instead of relying on a pre-made map. With this system, we want players to chart and map out their progress, hopefully disagreeing with each-other along the way. Zack has a further explanation of the map system in his video, here:
---
New Environments
In addition to the French port we showed earlier in the month, we have two new islands added to the list of places players can discover and venture to. A snowy, icy island, and a fiery, lava filled island. Both hold their share of hazards, such as icebergs, freezing waters, lava pits, smoke and ash.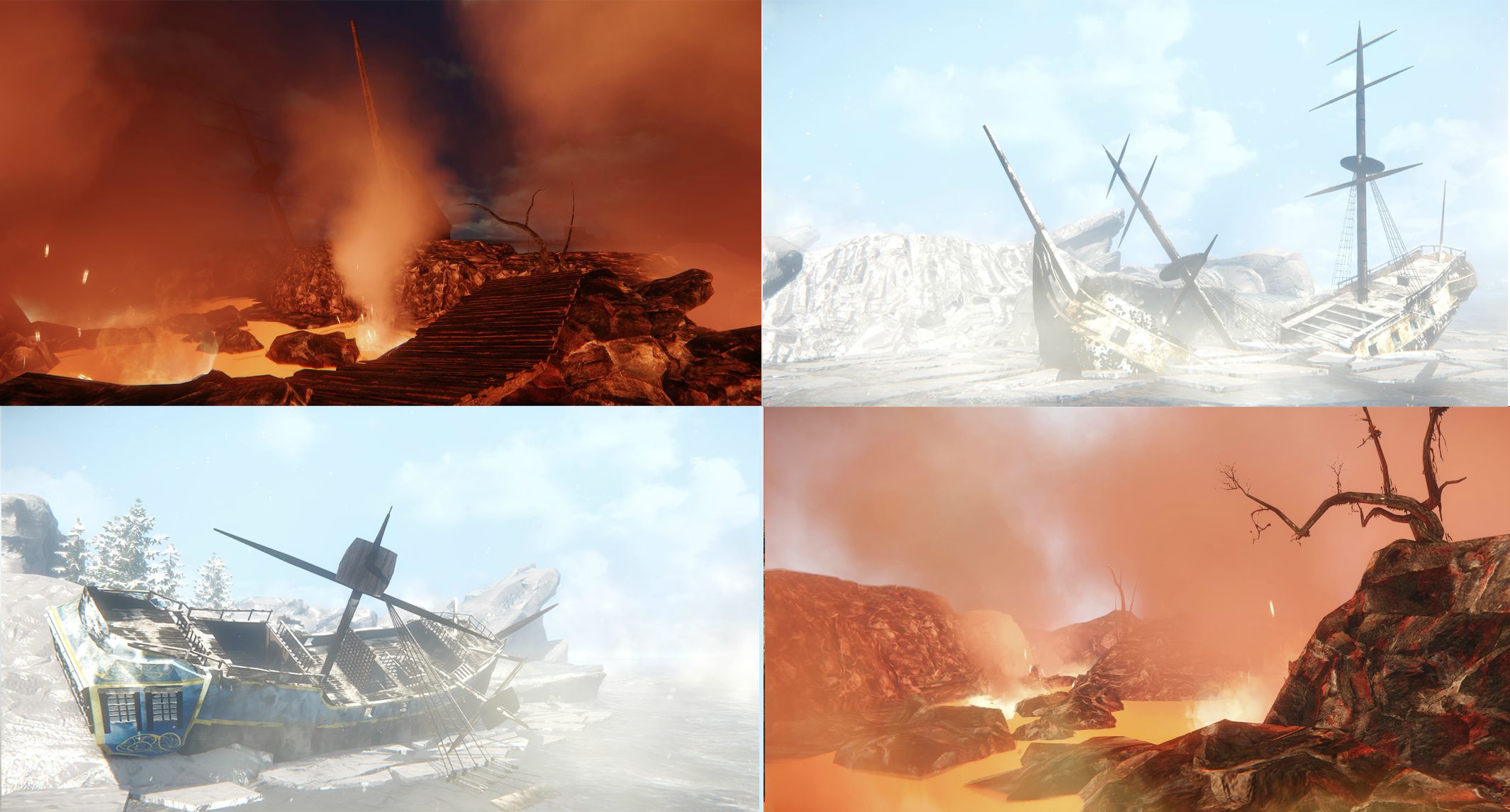 Although a lot of our islands maintain a vaguely Caribbean theme, we are being intentionally obscure when it comes to defining both a geographical location for Tempest, and a specific time. Instead we are opting to create a world full of unique and memorable islands each with their own unique style and features that players will want to find and explore. In addition, whilst we do not want to explicitly specify a year, as historical accuracy is not something we would like to prioritise, Tempest is set somewhere in the very wide gap between 1600 and 1800.
---

Weapons, NPCs, and Combat
Whilst we want the primary focus of this game to be about exploration and journey, we are also including combat. Both on a ship to ship level and a person to person level. Both are still in their very early phases but will continue to be worked on throughout the project. Handheld weapons like pistols and swords can be bought at ports throughout the game with money players acquire from treasure hunting.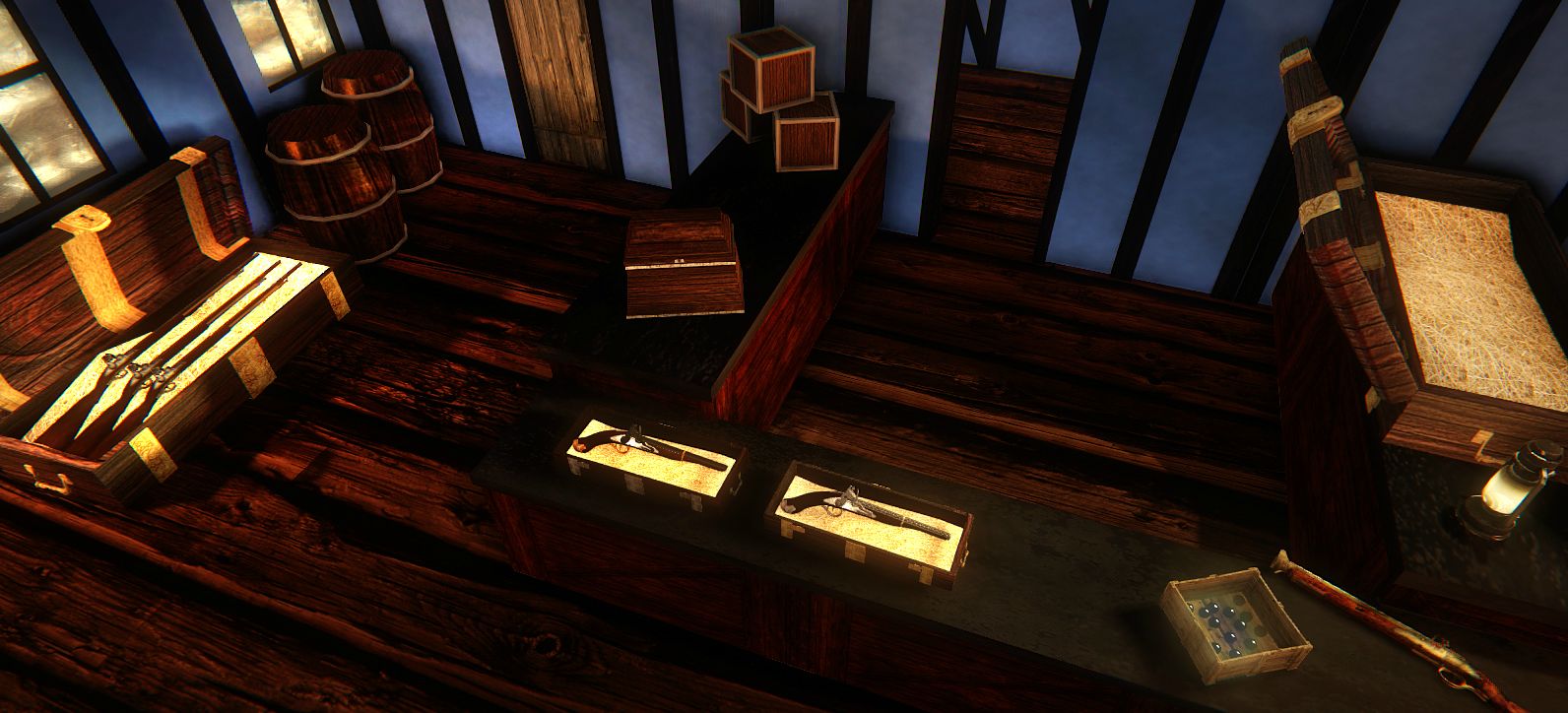 Here are some videos showing our combat prototyping stages:
We've also been attempting to diversify our current list of pirate adversaries through the use of additional props, weapons, and colored clothing. As we currently lack the means to properly implement a character model that is 100% our own, we are using edited versions of the default Cryengine player for the time being.
---

Multiplayer Integration
Whilst our programmers remain hard at work in order to synchronise our mechanics across a network, our current plan is to continue to develop and test within a singleplayer environment and attempt to cross the gap to multiplayer as we go. We will keep you updated!
---

New Ship: Treasure Galleon
Originally created to replace the current main vessel of the players, after testing during the week and realising the sheer size of our new ship, we have decided the new ship will be a pirate ship, sailing around the world, loaded with both cannons and treasure. This will present a high risk/reward objective for the players should they choose to pursue it.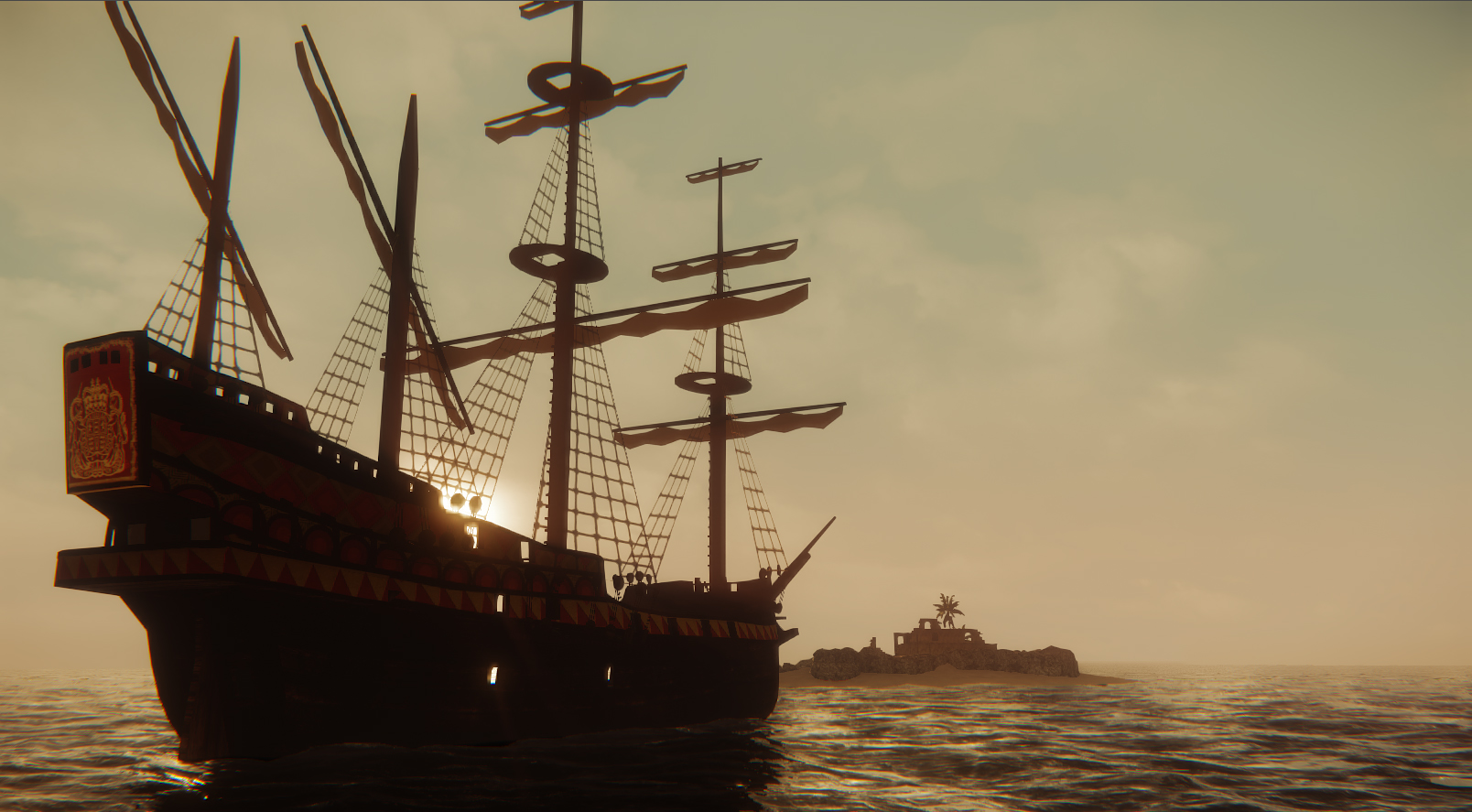 ---
Let us know what you think!
If you like the sound of what we're trying to achieve here, or if you'd like to help us out, leave a comment or send us a PM. We welcome critique and feedback. That's all for now. Until next time!