Tellus is now in Alpha!
After 7 months of development, we have prepared our alpha build for GDC. The only thing left to do now is let people try it, and tellus(see what I did there?) what they think!
To play, simply download the Tellus Alpha, and start playing!
For a good explanation of the game, please check out our previous feature
There is also a reference guide included with the download.
Current Features
World View
Region View
19 regions with individual region views
5 World Stats & individual stats per region
Uses real world data
18 buildings with construction times
Deconstruction
Win/Lose Conditions
Tooltips
Region Descriptions
Region Hopping
Game Saving
Multiple control options
Currently, the tutorial is still being worked on, so it is incomplete. There will be a video up in a few hours explaining how to play the game.
World View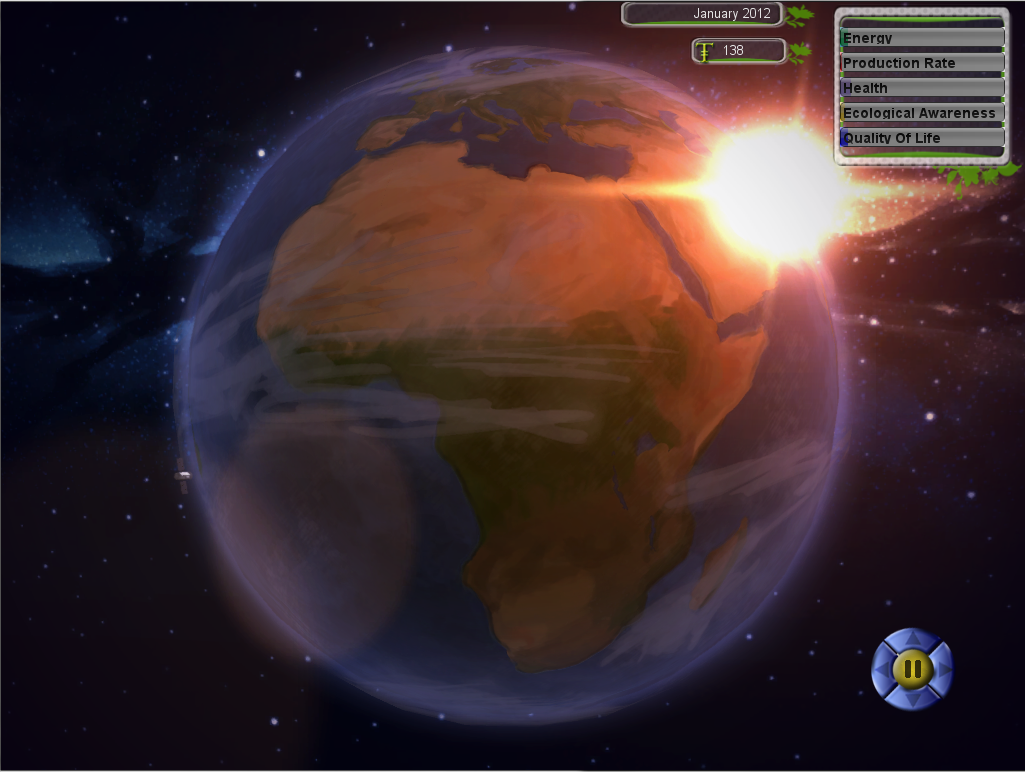 China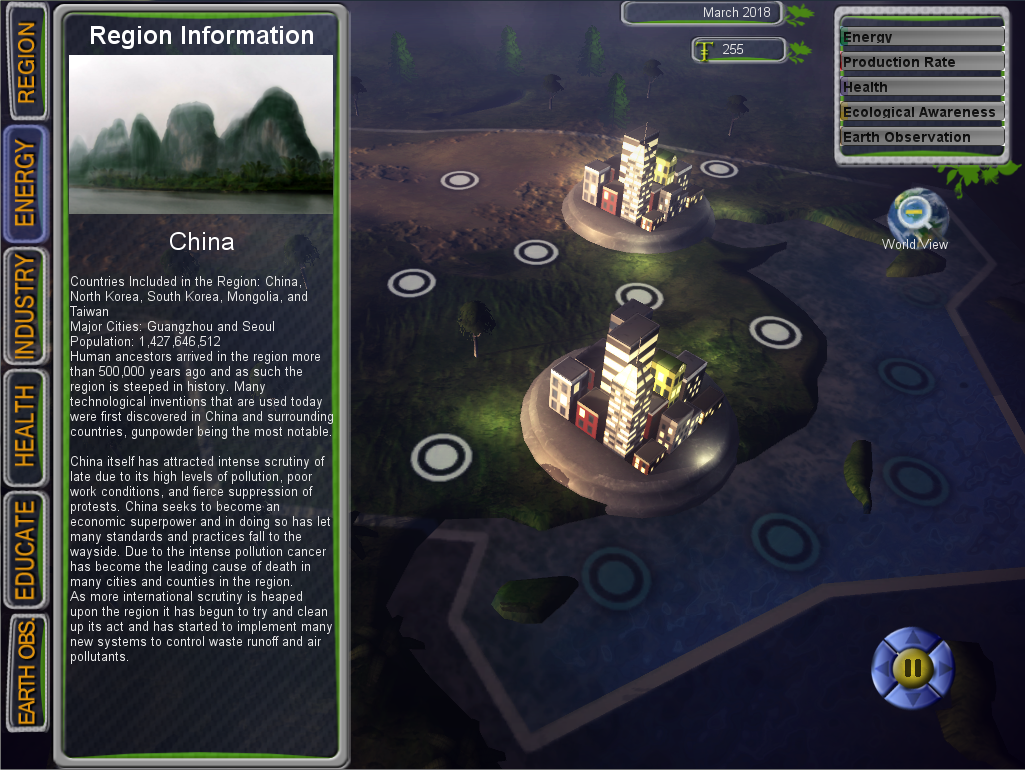 Building buildings!