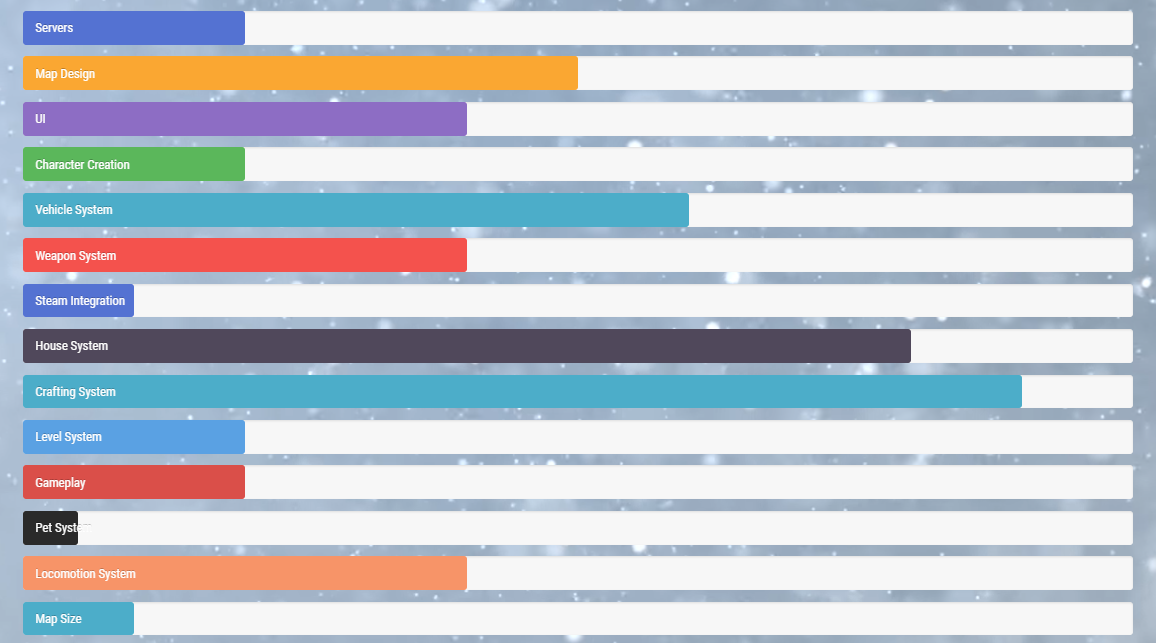 Big Update For You Guys+ Our Apologize For The Lack Of News!
MAP and PERFORMANCE Update:

As some of you might know, we completed a 5.000.000 square km map, with 4 climates and random items spawn.
Because of the size of the map we thought it would need more memory and it will become impossible to store it in a simple PC, so we increased the resolution without so much Memory Consumption and Multiplayer Stability increased!
House System:

We established some rules like: Area Reservation For Building and Area Building Prevention, which lets players to reserve a small part of land on which they will build their house and prevens other players from taking that place.
On the Map you will find some Intractable Pre-Made Houses and Buildings with Intractable House Objects so you can have a look and get inspiration for your future houses!
The House System lets you fully customize your future home! And to make it easier we added the Pie Menu!
The Pie Menu

Crafting System Created:
We finally finished our Crafting System we are soon going to Redesign it. And now you can craft clothes, food and weapons!
Inventory System:
Inventory System created and we are soon going to Redesign it. It might have some minor bugs here and there so please let us know on our support mail: backtonormalgame@gmail.com

CARS:
We added some cars that right now are free to use for you guys!

Multiplayer:
Our Main Server Is Almost Ready to be used!

Our minimum performance has been reduced from 4 GB to 3 GB!
WEBSITE:
We finished our Website, and added some cool features for you guys! Check us out at BackToNormal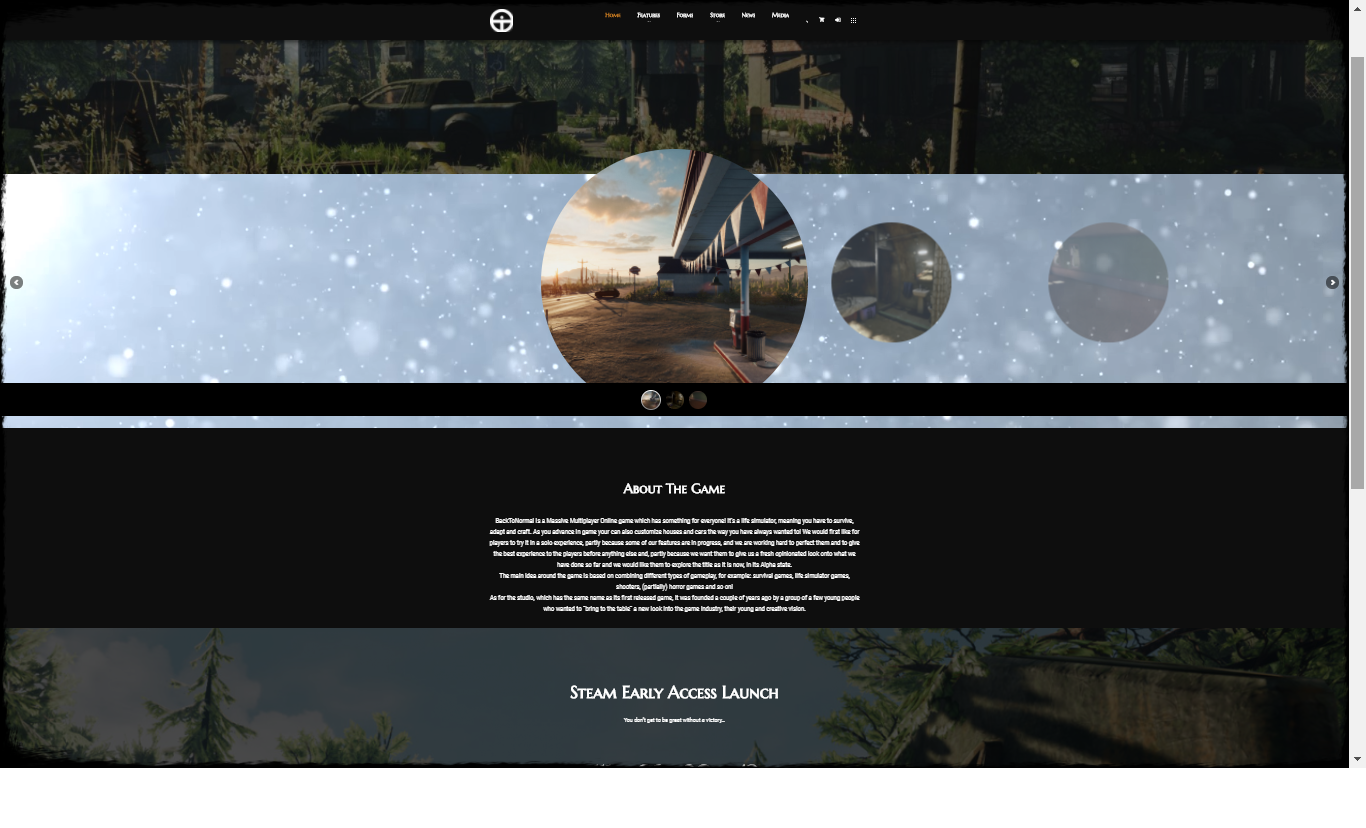 There are even more to come so stay tuned!
Visit us on Steam for more technical news, on Patreon for cool news and gifts and on Twitter to chat with us!
We invite you to take a look!