Today we're adding the first of many survival mechanics to Interstellar Rift. That's right folks, as the title suggests, take a deep breath because from now on ships and statiource EditorWord wrap
ns will require a functioning life support system in order for players to remain alive on board your vessel.
In order to make a ship habitable, players will need to install at least one life support system aboard the ship and put at least one air vent inside each room. Life support systems require a supply of oxygen to function, which can be refined along with hydrogen from Water in a refinery. Oxygen will only be consumed if a player is inside the room, and the more players inhabit that room the faster the oxygen will be consumed. The Player's suit provides a limited supply of oxygen, however this will deplete rapidly. This supply will be replenished if the player enters a room filled with oxygen. When the suit's oxygen supply runs out, the player will take damage.
Player death is currently in a very early state and if you die you'll immediately respawn at the starter station. In a future patch players will respawn inside the respawner vats.
Life support will also require maintenance. the life support system will distribute oxygen throughout the ship, but it will also filter out waste. This waste will be collected in a separate crate which will have to be removed from the life support system periodically. This carbon container will have to be collected and either stored or ejected from the ship. In a future patch we plan to make the carbon waste useful as a crafting material.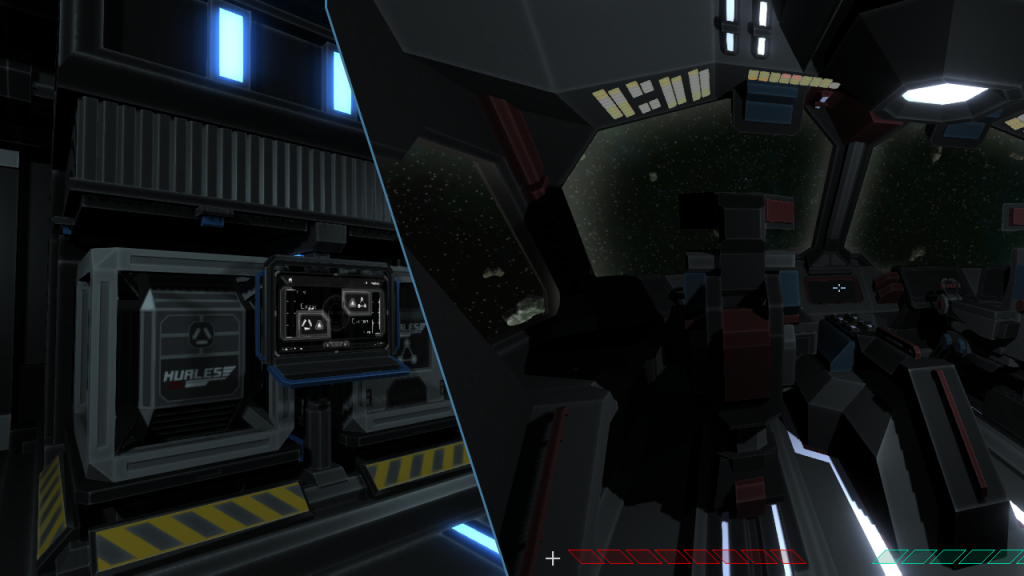 In addition to the life support system we've also updated the small single seater helm to a small double seater helm. with an updated design to be more in line with our other helm modules.
As always we hope you'll enjoy this new patch and we hope you'll let us know what you think. You can do so via our Forums, or Twitter and Facebook.