In the past few weeks we've spent a lot of time on some of the eye-candy parts of the mod. The most recent additions include iron sights and textured models. Although, we can't neglect to mention some of the other features that we have also recently finished including the Revive System, Objectives System, Inventory System, and some Unique Zombies that we will write news updates about soon.
Thanks to Z3RO recently learning how to texture, we can now show off our newly textured Kabar and Browning Hi-Power.
We also finished iron sights this week so that when you're low on ammo, you can make sure that next shot counts!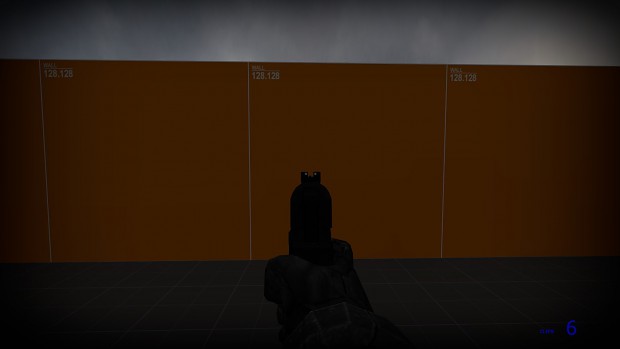 --We would like to also inform you that we are recruiting a skilled mapper and environmental texturer!--
:Mapper Qualifications:
Know how to use the color correction
Know advance methods of lighting, and usage of sprites
Know how to create realistic and playable environments (Indoors, outdoors)
Know advance entity work
Being able to work with FDG files is a huge plus.
A few example maps you've made to include in your email
:Texturer Qualifications:
Know how to use VTFEdit or similar programs
Be able to create bumpmaps for textures
Be able to take photos from online sources (or images by us) and convert for in-game usage
Know how to modify existing images in photoshop to properly scale and overlay images onto existing ones
A few examples textures able to be used in-game is a huge plus
[ Note: We know creating textures for in-game use is pretty easy, but making them just right can be difficult, and we intend to do a full-conversion texture wise at minimum. ]
If you are interested in joining the mod team, please send an email to us at synchronicity@synchronicitymod.com and include some examples of your work.