A new version, alpha 0.2.4 is out. In this version I've built in a survival book which should make surviving the game a bit easier.
Survival Book
The survival book handles subjects ranging from game controls, navigation and preparing food. Hopefully this will give new players a better chance at surviving the game. Pressing F1 ingame opens the survival book.
More information will be added though out the development of the game.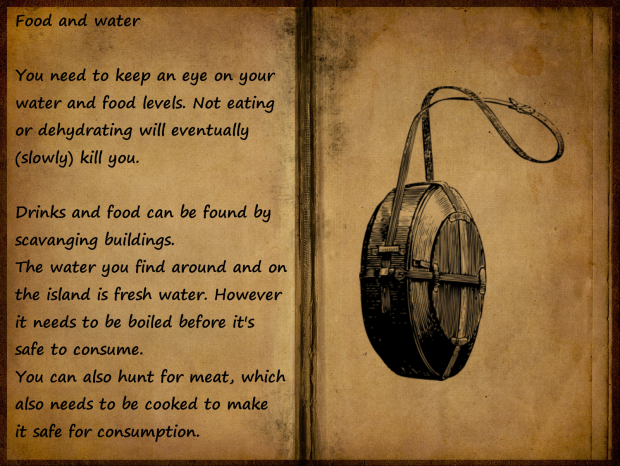 Download
Grab a free version for Windows, Linux or Mac at Survius.com
Bugs and suggestions can be posted on the forums: Survius.com