For the past 10 days Survius has been in Closed Alpha. A small group of players was selected to play a very early pre-alpha version of the game. This allowed me to test the multiplayer and gameplay mechanics, and has resulted in the first alpha release.
Open Alpha
Today I announce the release of Survius Alpha 0.0.9. This alpha is open for everyone and can be played for free! You are encouraged to download it and try it out to provide feedback on the future development of the game.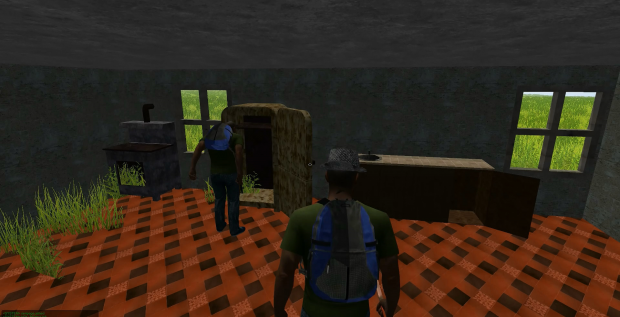 The game is still heavily under development. The island for example is not entirely modeled, and more details will be added along the development process. In terms of gameplay features, new things will be added on a regular basis.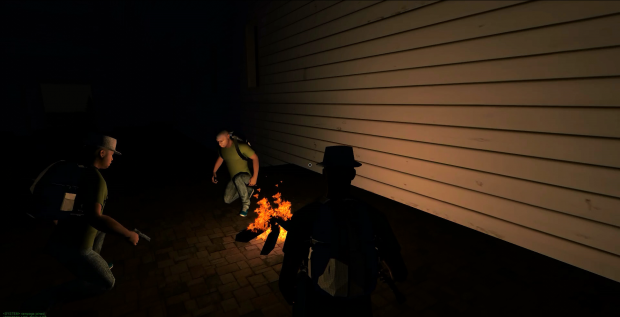 Current game features
The game currently includes:
An island roughly 5kmx5km in size
Multiplayer (you can start your own servers, public or private)
Character customization (face and shirts) via player editor
More character customization via ingame items (hats, glasses)
Hunting deer
Cooking raw meat on campfires (you create a campfire by gathering logs)
Ingame text chat
A health system (general health, thirst and hunger)
All buildings can be entered
"random' loot spawns
Surrender system
Zombies
Inventory and player state save system
A full day and night cycle
A map
A custom themesong (created by Clemens Wenners)
All custom house and loot models
Much more..
I am currently working on a feature that lets you trap animals using an animal trap you can set, instead of having to shoot them. The concept of this feature is done and I created a model for the trap as well.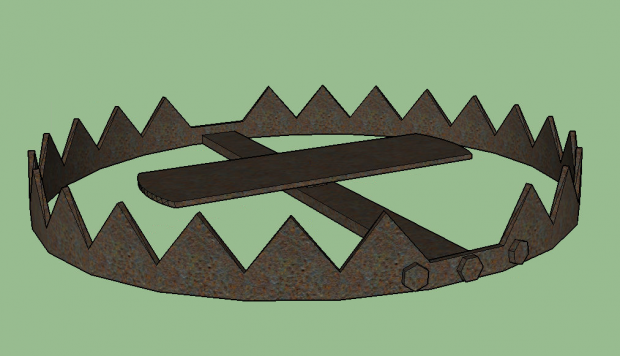 Feedback
As I mentioned before, I'd like to get feedback from you as a player. What would you like to see in that game? If you have feature suggestions, please post them on the forums. I also encourage you to report any bugs on the forums as well.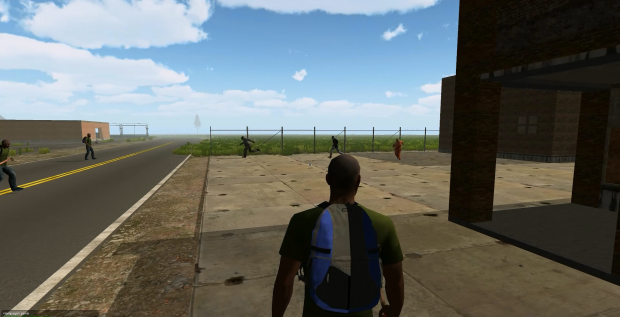 Download and Play
For a short guide on how to play the game, please click here.
To register an account, which is needed to play the game, click here.
To download the game, click here.
The game is available for Windows, Linux and Mac.
I hope to see you ingame!