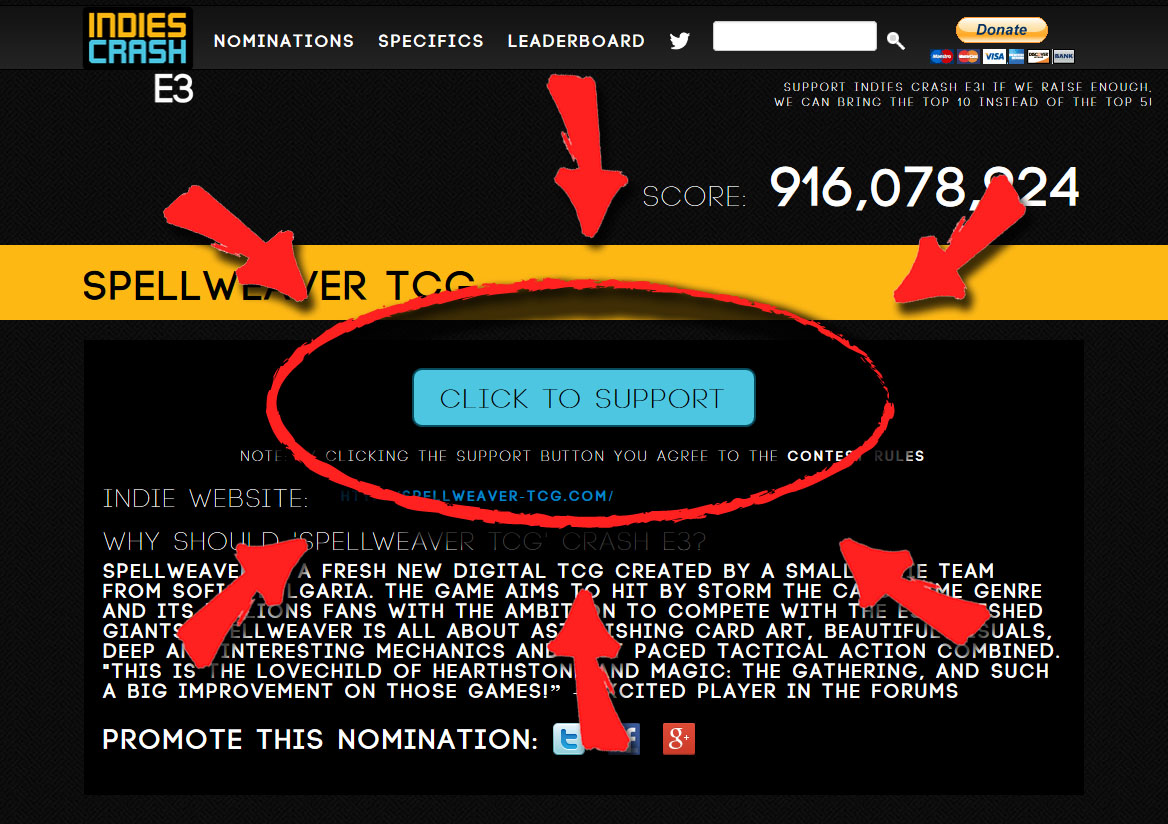 Hello everybody!
We decided to take part in the "Indies Crash E3" initiative. Here is some info:
Indies Crash E3 is a movement to make the presence of independent game developers a major part of E3, the world's largest video game expo.
Since there's a lot of indies out there we decided this opportunity should be based on dedication, instead of a vote. Fans will get to choose what indie they want to support and play IndieClicker to get points for their indie. The indies with the highest scores will get passes into E3.
At the expo the indies will get to make major influential connections in the industry, discuss their games with the 45,000 in attendance, and hold interviews we schedule with gaming news outlets.
We ask for your HELP to get Spellweaver in E3! Just follow the presented link, vote for the game with your email, you'll then receive a link for the clicker game.
CLICK CLICK CLICK make points and support your favorite card game! We can do this together!
THANK YOU! YOU ARE AWESOME!