New Name
As you can see from the logo, the game has had some radical changes. Two of these changes are a new title and story. You now play as Lumi Live, the stuntman who performs incredible jumps in dangerous arenas for his hit TV show, Super Lumi Live.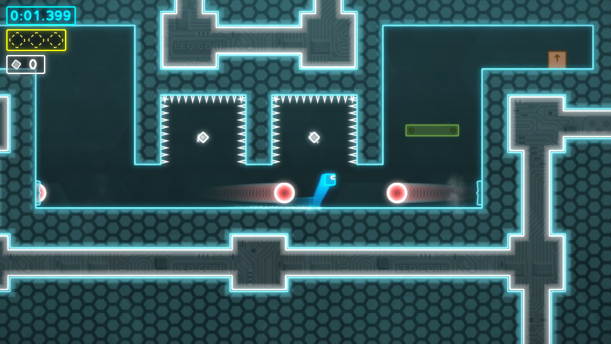 New Theme
I've completely changed the theme to something that both streamlined the level creation process as well as to something that better suits my art skills and my personal tastes. I originally choose a purely comic theme because most of the time platformers are cartoony so they can get away with being unrealistic. I did want that kind of look but I've bitten the bullet and have made great head way into redesigning the entire game into a more original, yet still comic, theme. Here's a comparison from a section on the first level: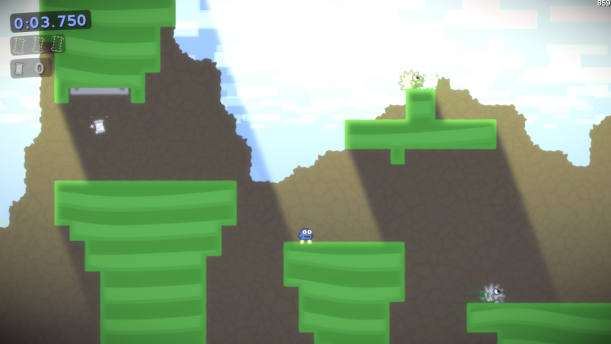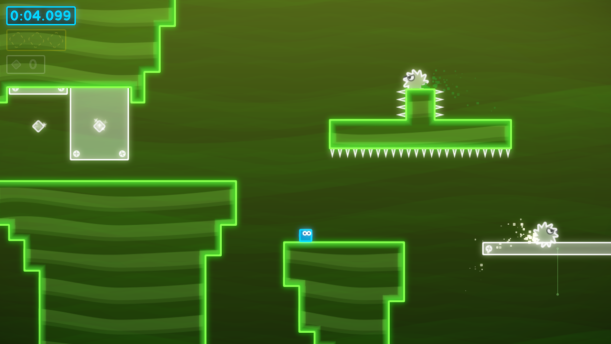 New Style
The new theme not only allows for a more abstract art style which ties everything together much better, it builds upon the gameplay too by removing noise and stripping the graphics down to the bare minimum. The previously unkempt parallax backgrounds have been replaced by simple shapes which fill the void around the active parts of the level in a more cohesive style.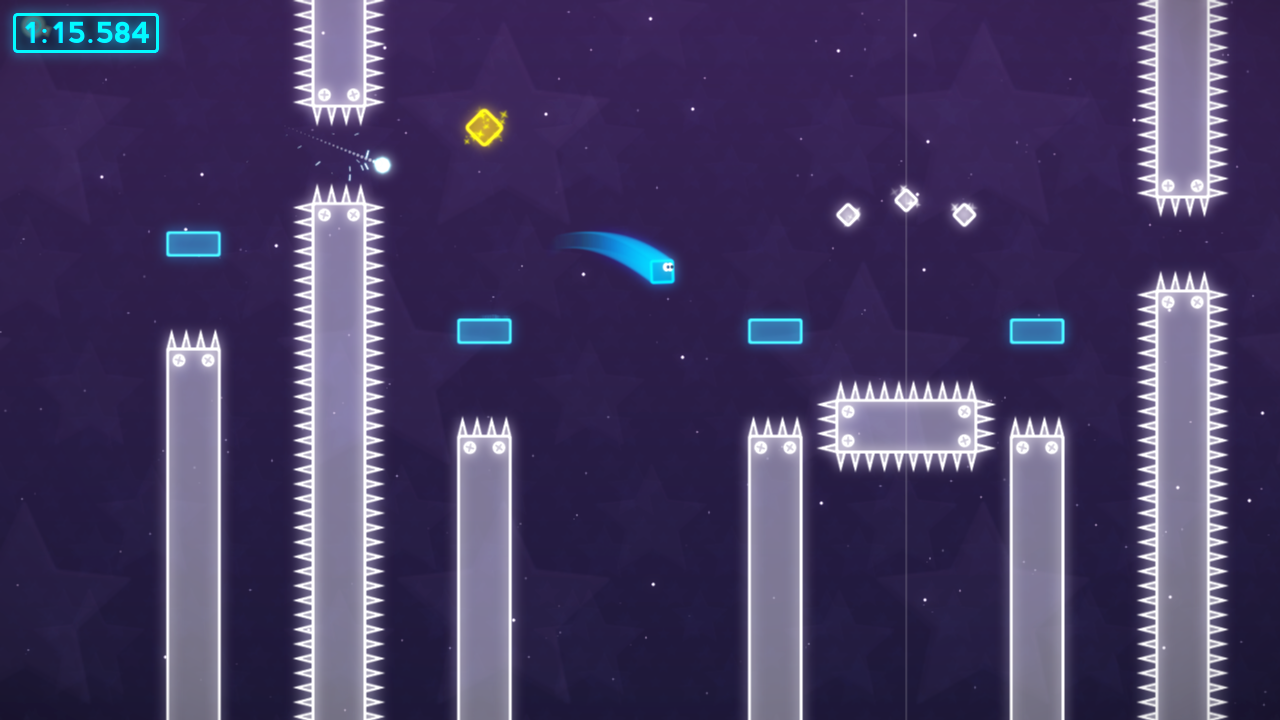 As always, please drop a comment letting me know what you think and thanks for reading,
Marios.