Meet Marlette, the latest addition to the roster of brawlers in Sunken Brawl!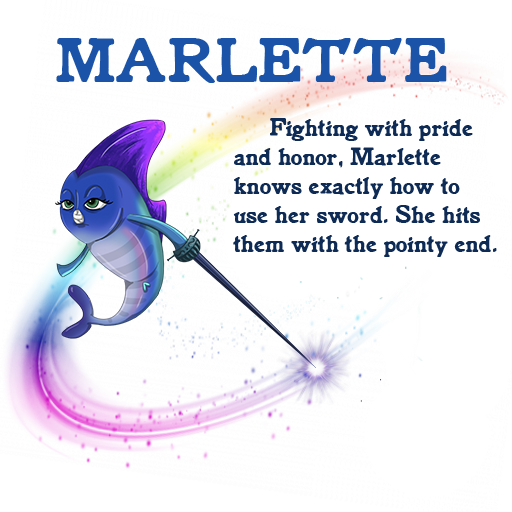 Since she was a kid, Marlette knew she was different from the other sword fighters in the Fence Fortress. But determined to be the best, she understood what was wrong with her and changed it.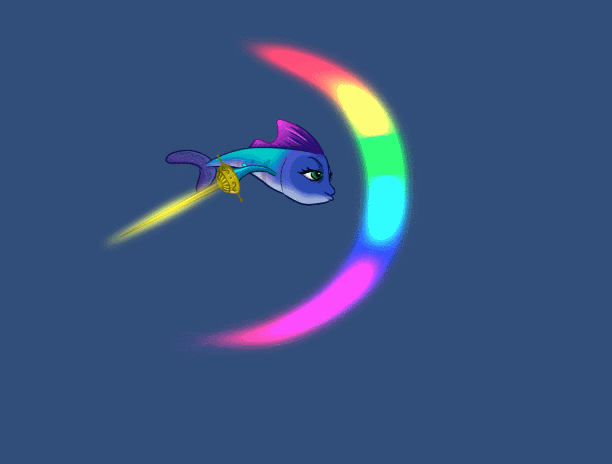 When the Fence was breached by the evil forces led by the demon squid Lamiana, her sword was the last line of defense to save her kind against the fire coming from the hell portals. She bravely protected the few survivors and escaped the fortress, when she met Tankaruga and decided to join the resistance. Now Marlette is eager to fight back and save the Seven Sea Kingdoms from the evil threat!​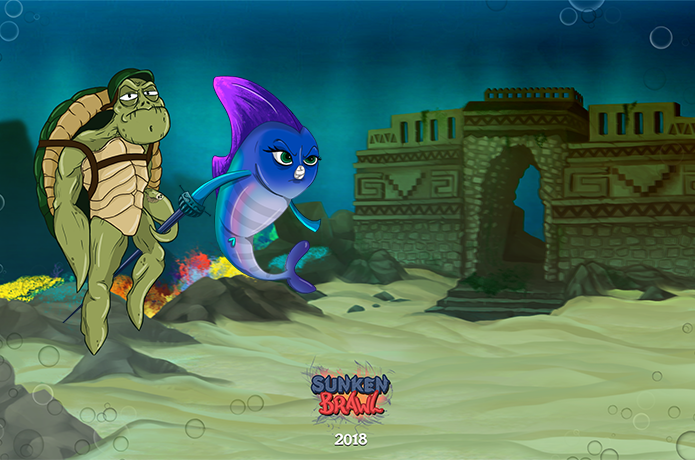 Marlette attacks really fast with her rapier sword and has a long dash to close quarters with her enemies or avoid threats. Her skill is a swipe attack that leaves a rainbow wall on the arena for a few seconds. This rainbow wall will absorb damage and destroy projectiles in the area. In her Ultimate, she throws her sword in a line and, if she hits a target, she will dash instantly right next to the enemy and incapacitate them for a few seconds.

Her play style is very fast and well balanced, with good offensive and defensive options available. She brings the first incapacitate effect to the game with her Ultimate, and although it's sometimes hard to hit the skill shot, it is very rewarding and can counter a lot of other skills. The rainbow wall is her signature move and leaves a rainbow on the screen that can counter most ranged attacks, especially Lamiana's setup with her portals. She's a lot of fun to play and will be ready to join the brawl in the Beta build coming in a couple weeks!

Get ready to the Beta! Buy now your copy of Sunken Brawl in our Indiegogo Campaign and help us finish the game! Watch our campaign video below!