-Para ésta versión (0.2), el juego ha sido rediseñado en forma radical. Ya no hay más scripts (0 scripts), por lo que el jugador no tendrá que estar atento a activar nada, y tendrá más tiempo para disfrutar su partida.
-Muchos edificios han sido rediseñados, así como los stats (valores) de los mismos, y de las unidades también
-Prestar atención al paso del tiempo que se informa con los eventos históricos, dado que al suprimirse los scripts, no hay manera de informarle al jugador en qué momento de la historia se encuentra... al menos por ahora será así.
-Y, por supuesto, jugar en DIFÍCIL/DIFÍCIL (campaña/batallas); sigue siendo la forma correcta (desafiante, es difícil de verdad) de jugar Sudamerica TW. Si el juego se siente muy estresante podría recomendarle DIFÍCIL/NORMAL (campaña/batallas), y el juego seguiría siendo bastante desafiante aún... Y el tamaño de las unidades, la cantidad de soldados, en GRANDE (x2)... Pueden ponerlo en enorme (x4) si quieren, pero el juego no está diseñado para éso (quedan avisados)
-Bug Conocido:
Se ha detectado CTD al hacer click derecho sobre la palabra "Goleta" (para ver los stats de la unidad) en los pergaminos de los edificios que reclutan ésta unidad... no se ha detectado con ninguna otra unidad. No se sabe por qué se produce el CTD, todos los archivos que refieren a la unidad parecen estar en orden. Por suerte la partida no se pierde por ésto, es sólo cuestión de retomarla y seguir adelante (en el caso de que lo haga accidentalmente).
Cuando abran el pergamino de un puerto ó embarcadero NO hacer click derecho sobre "Goleta", por favor.
---------------------------------------------------------------------------------------------------------------------------------------
-For this version (0.2), the game has been radically redesigned. There are no more scripts (0 scripts), so the player will not have to be careful to activate anything, and will have more time to enjoy their game.
-Many buildings have been redesigned, as well as the stats (values) of them, and of the units as well
-Pay attention to the passage of time that is reported with the historical events, since when the scripts are suppressed, there is no way to inform the player at what point in the story he is ... at least for now it will be like this.
-And of course, play it in-> HARD/HARD (campaign/battles); is still the correct (challenging, really difficult) way to play South America TW. If it feels very stressful, I could recommend HARD/NORMAL (campaign/battles), and game would still being challenging... AND the units size, the number of soldiers, in BIG (x2)... You can put them in hughe (x4), but the game is not designed for that (youre warned).
-Known Bug:
CTD has been detected when right clicking on the "Goleta" word (to see the stats) in the scrolls of the buildings that recruit this unit (who is a ship)... it has not been detected with any other unit. It is not known why the CTD occurs, all files referring to the unit (Goleta, in spanish) appear to be in order. Luckily the game is not lost because of this, it's just a matter of picking it up and moving on (in case you accidentally do it).
When you open the scroll of a port ("Puerto" in spanish), or jetty ("Embarcadero" in spanish), DO NOT right click on "Goleta", please.
---------------------------------------------------------------------------------------------------------------------------------------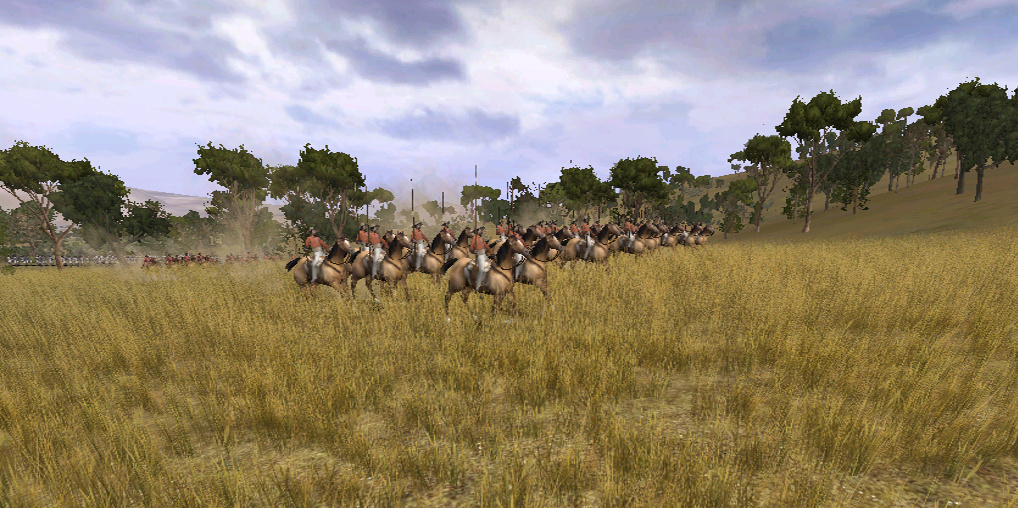 ---------------------------------------------------------------------------------------------------------------------------------------