Hello again,
today we want to show you some early stages of the beautiful underwater flora that our concept artist Alex has drafted recently.
The plants he created are based on underwater flora that actually exists on earth, but modified them to match the water environment Submerge is located in. The flora that those concepts are based on mostly appears in reefs where they are closer to the sunlight.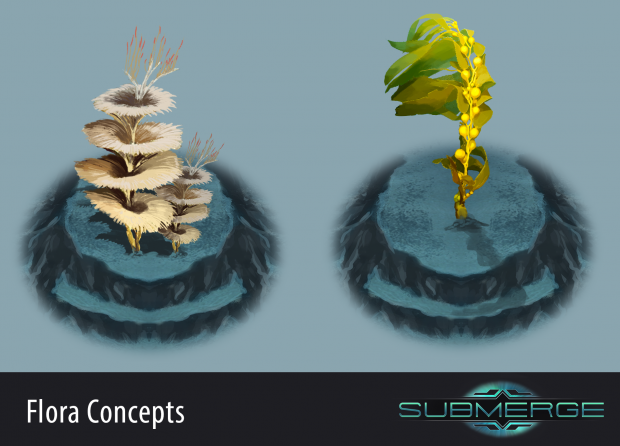 Seaweed and algae are closest to the surface due to their need of sunlight. In clear water they are able to grow even in 100 meters (328 ft) depth and provide excellent hiding places for smaller sea creatures.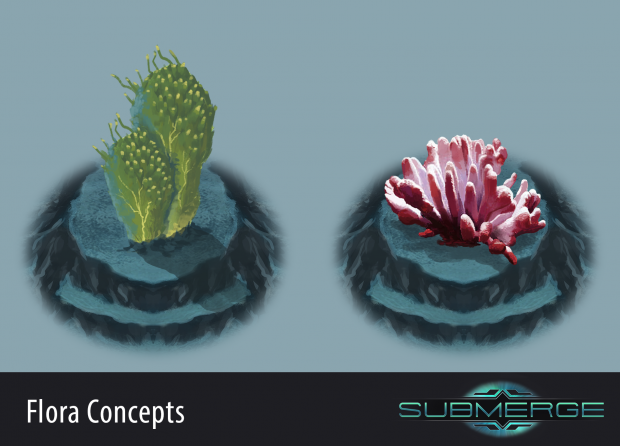 Did you know, that reefs do not only exist in warm water areas? Corals can also exist and build reefs in cold water in depths up to 500 meters (1640 ft).
Anemones are not really plants, in fact they belong to the cnidarians, like jellyfish. Neither are corals and sponges, they are all called benthic animals, though they spend most of their lives sessile to the ground.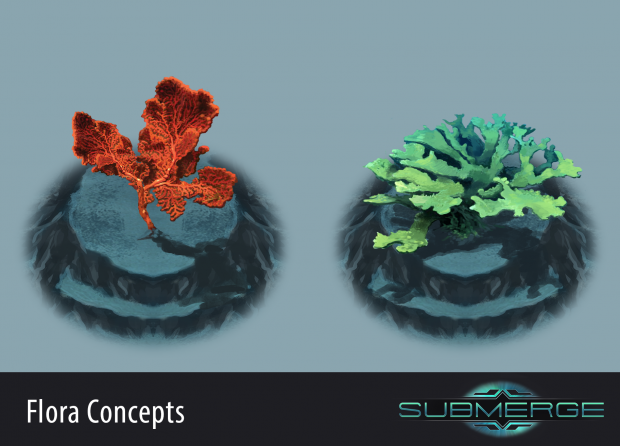 The colors we aimed for belong to plants which live in warmer areas that are located deeper in the ocean but still provide access to sunlight. Our goal is to create a colorful ocean bed that still is restrained enough to preserve contrast of the players units.
We hope you had fun with our little getaway into the world of Submerge.
See you soon.