Hey, everyone!
Just wanted to let you all know that Steam Greenlight has launched and Steams Marines has its own little project page on it! For those of you who don't know, Greenlight is a way for the players to determine what they would like to see being sold on Steam. So if you would like to see Steam Marines on Steam at release, please head on over and vote!
And holy cow that's a lot of "Steam"s. Detocroix also came up with this box art: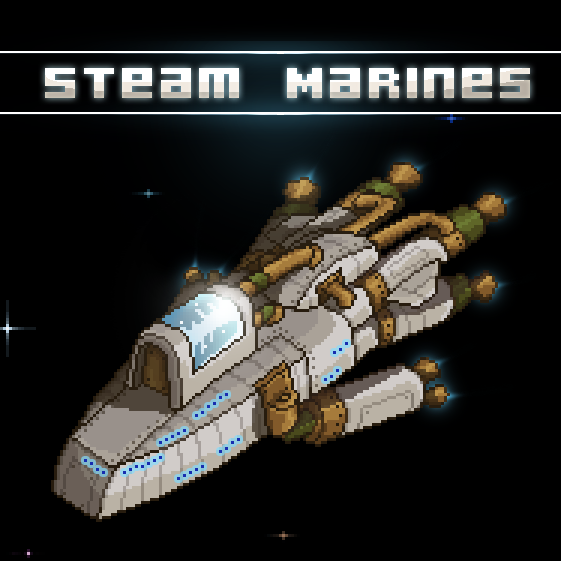 Thanks for reading, everyone!