This week we focused on adding new stuff to the game as well as further improvements. The plan also was to release a Mac version on Steam this week, but apparently it is not as easy as one may imagine. Mac version of Hearthlands is available on Humble Store though, and it is only a Steam integration part that is problematic. I also had to spend the last two days almost entirely on paperwork and it drives me a little bit mad.
Goblins are the third type of NPCs, along with skeletons and elementals, which (as the idea goes) can be hostile, neutral or friendly. Their thieves, however, will keep stealing from you even if you maintain good relationship with them.
They can live in huts on the local map, or in a camp on the world map.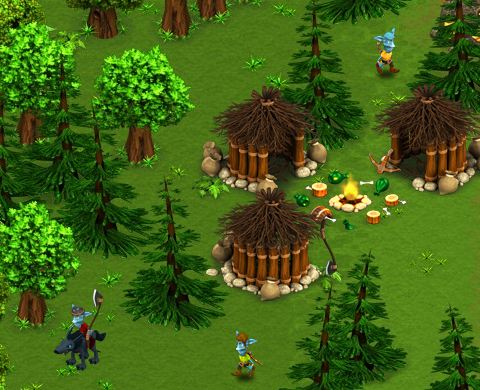 There are three types of goblins at the moment: goblin swordsmen, goblin crossbowmen and goblin wolfriders.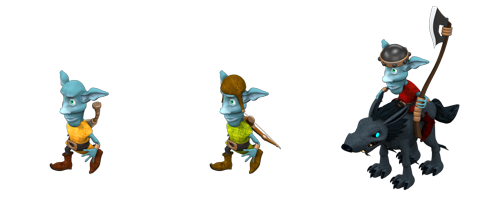 Another important NPC would be a wizard. This is his awesome tower:
Contact us at info@hearthlands.com.
Follow us on Twitter.
Like Hearthlands on Facebook.
Subscribe to our YouTube channel.
Become our watcher on Indie DB.
Get the game on Steam.
Stay tuned and see you soon!