Welcome to the second status report of the Future Wars Tactical - Simulator Mod
After the release of the intro video for the next version, we will give you some more details.
There will be 6 complete races in the Mod, as well as pirates and minor neutral ships of different races. In the upcoming version we have also fixed some points of criticism of the previous versions such as problems on the diplomats menu: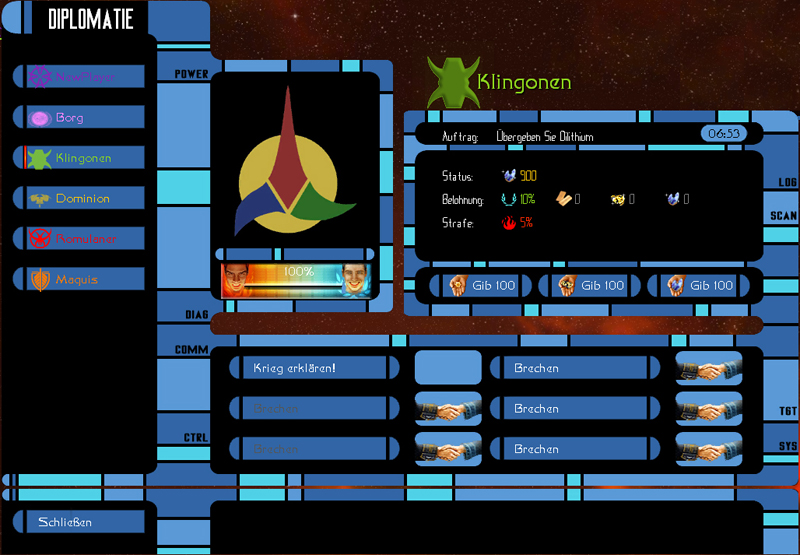 In addition we have also tried to make the races more varied. We have not only focused on the research :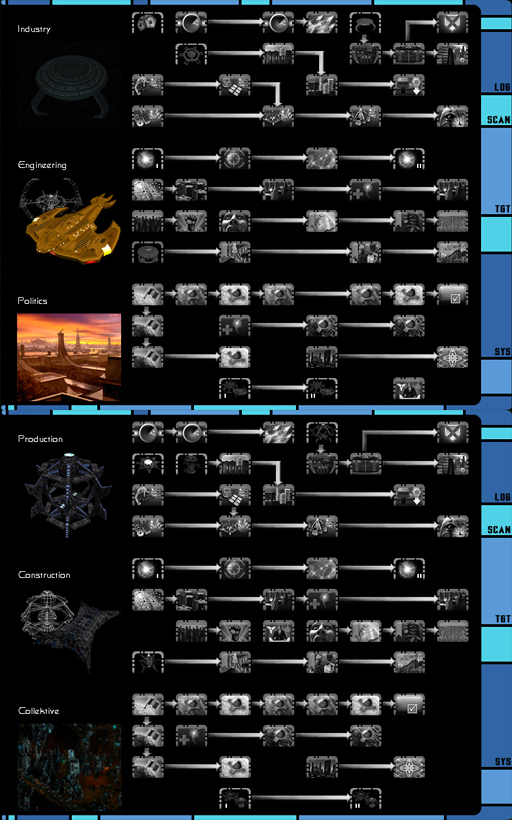 but also equipped the races with some differences in equipment: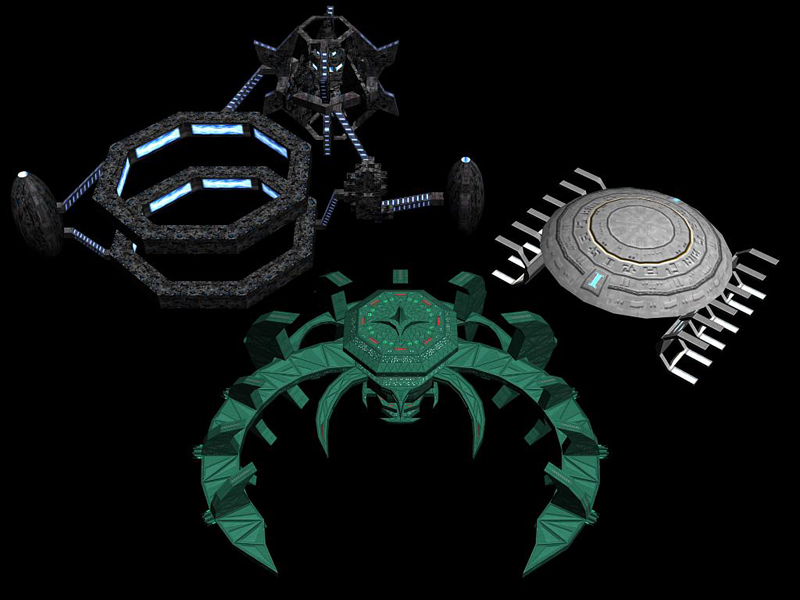 Furthermore I can now announce that this new version will be the final version of the Mod.That means it will be in German and also in English. You can choose you language during the setup menu and it will install your selected language.
Unfortunately we had to remove all the custom made maps from the previous version which caused problems in stability. But that should not be a problem, because there are already enough maps.
At the moment I've started to prepare a beta test which hopefully removes the rest of the bugs.
That's it for today! Stay tuned for more!