We have updated Starvoid to a new level!
Eased the difficulty, so that you have fun since the fist seconds playing!
Optimized the controls to react precisely on your input!
Complete new Leaderboards. Compete now with players all over the world!
Share your score with your friends easily over a sharebutton: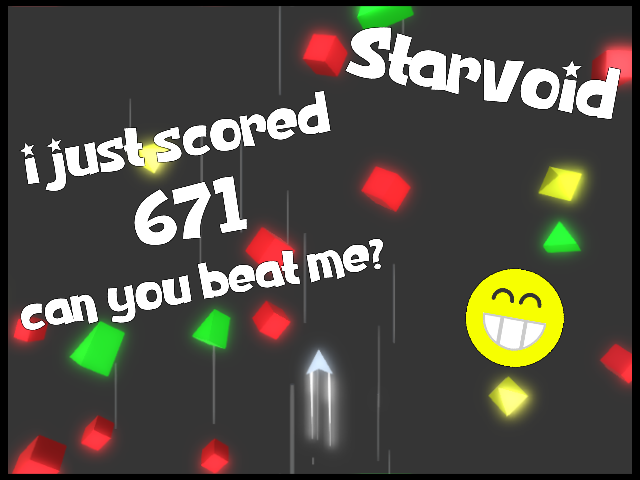 You can try our game now on Google Playstore: Play.google.com
Download it on Amazon Appstore: Amazon.com
Or simply download the .apk right here on SlideDB!
We hope to see you soon having fun in our game :)