Limited Beta Release (Christmas 2009)
Public One/Two Level Beta Release (Jan 2010)
Projected FULL Beta Release Date (October 2010)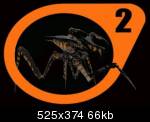 We have begun work on the Starship Troopers : Source Modification for Half-Life 2 / Vavle Source Engine.
We're currently working on some weapon models, textures and other various models. We're currently working on levels for Outpost Whiskey, Outpost 29, Asteroids, as well as the Alcatraz level.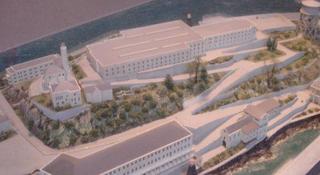 Live Model of Alcatraz Island. We're replicating it 100% but adding some age and decay to it. As it'll be the future =) of course.
We're letting anyone out there to submit their own ST:S inspired levels to our MP database. Your level could get chosen to be on one of our Multiplayer Modes. Including Kill 'Em All Mode, Bootcamp Mode, etc.
Boot camp mode will be a Capture The Flag type game. NO AI, all 100% human players. Red/Blue Team. The only difference between this mode and normal capture the flag is : You just have to climb the hill and capture the eneimies flag like in the movie =) You dont need to carry the flag back to your teams side. If you get shot by the laser tag, you are eliminated until the next round.
Enjoy our celebration video. Celebrating we have begun our long awaited journey on creating this mod. Turning the concept into a playable, live action, insanely beautiful Starship Troopers game. For all to enjoy!
*thanks to all the creators of such wonderful Starship Troopers inspired maps and Antlion Troopers maps and mod. We have loaded in many levels to test our code for bugs, etc. and without any of our own levels at the time, we appreciate the hard effort you have put forth and if any of you wish to see your ST inspired levels continue on to live in glory, do not hesitate to contact us to add and customize your map for our Multiplayer Levels =)