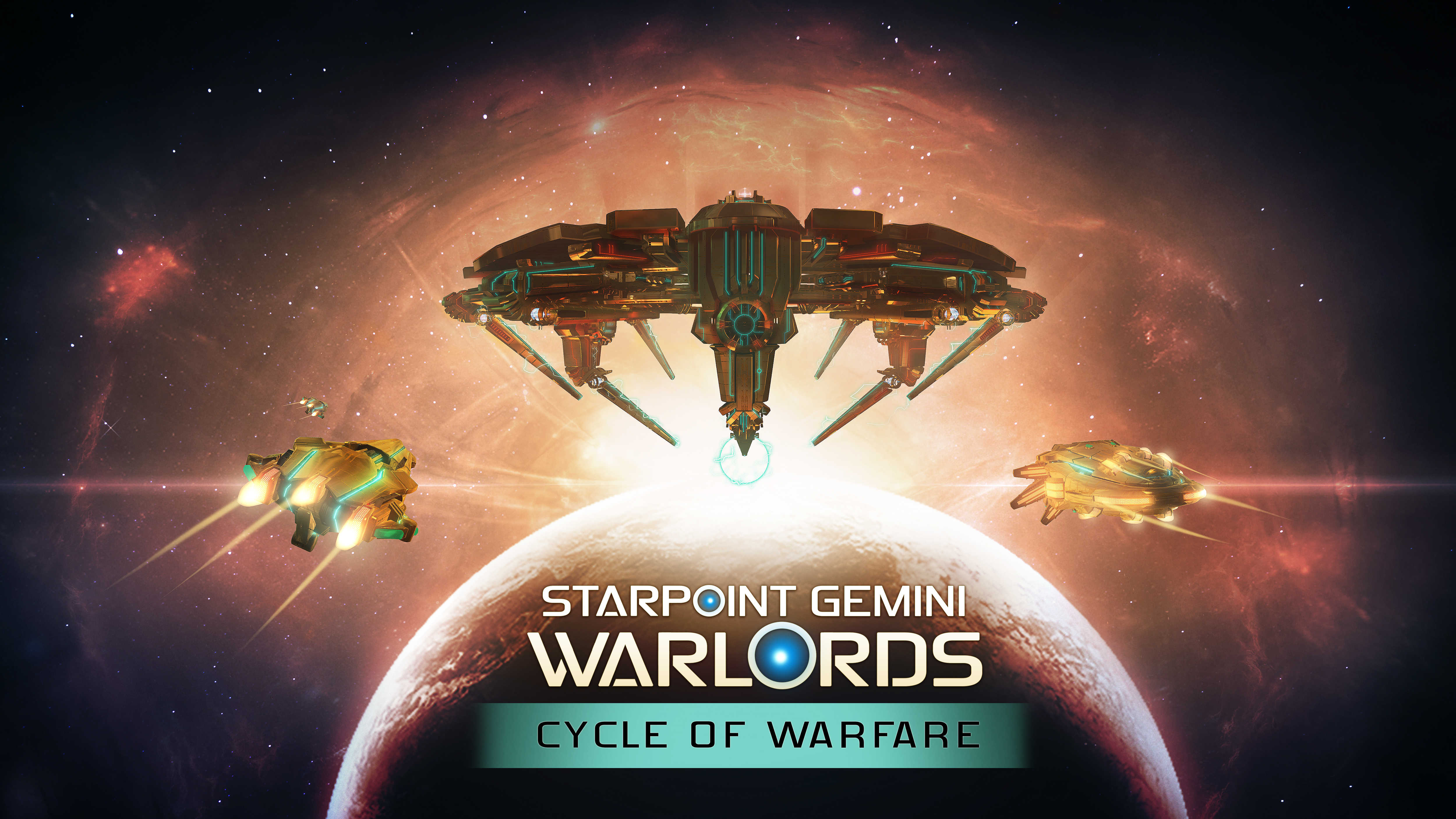 Attention Captains!
Cycle of Warfare brings five new playable factions, new ways to play the game and exponentially increased replayability which combined offers more than 100 hours of new Conquest and Scenario gameplay.
In the spotlight of the DLC is the unforgiving alien race bent on humanity's extinction.
Meet the fearless and brutal A'shriari.
The A'shriari are convinced that the only way to complete victory is a brutal "scorched earth" military strategy. Their massive mothership is capable of burning entire planets, vaporizing all means of sustaining life.
Of course, if you have a different taste when it comes to space flights, you can choose the life of an ambitious privateer and lead your clan to wealth and glory.
Both challenges modify the game's rules in different ways, moving away from empire management towards riskier gameplay.
---
Key features
Five new playable factions;
The game can be played from a lot of new perspectives;
The replayability is increased exponentially;
Over 100 hours of new Conquest and Scenario gameplay;
Fly and command capital ships of an exclusive new alien shipline, from gunships to carriers;
Vanquish all human life from the Gemini system by shutting down all of the infrastructure;
Fire a massive weapon directly from their mothership, burning planets and vaporizing all means of sustaining life.
Owners of the base game also get completely free content. Players will encounter rare enemy alien ships which will drop epic equipment.
Cycle of Warfare DLC is available to purchase on Steam, GOG and GamersGate platforms for $9.99 USD.
---
Отличная новость для наших российских игроков!
Starpoint Gemini Warlords доступен на русском языке!
Безопасное путешествие!
---
For more info on Warlords and the team, check out these links:
Starpoint Gemini Warlords homepage
Starpoint Gemini Warlords forum
Follow us on Facebook
Follow us on Twitter
---
Get the game on Steam
Get the game on GOG
Get the game on GamersGate
---