Hello my Friends!
First:
I have to apologize for the low amount of information coming from the Team these past weeks, but our private lives are hindering Mod production these days.
For some of us, school started (Yep, school starts in March in Argentina), for some of us, other things have come up. But you don't have to worry, we're taking as much time as humanly possible to work on our beloved Stargate: War Begins mod.
And to prove that:
Mularac has finished Prequel Mission 6, only the voice acting remains, which hopefully, will be done in a few weeks.
DreamorCZ is working on the balancing of our mod, not to mention modelling and implementing new ships as usual. The most recent product of his work is the implementation of the BC-305 concept dreamed by me, and made reality by the talented hands of Marchello.
Here's a peek: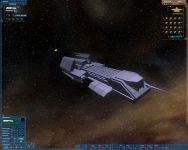 Lovely, isnt' she? Check this, and the other concept arts at our image gallery!
And the good news is that the internal development of the mod is currently at the 0.701 stage. That's really close to a 1.0 isn't it?
And the best news of all:
Mularac has started his work on the technical basics of our main campaign, planned to be released with the 1.0 release. Here's an early look: (Thanks for the author of the New Conflicts campaign!)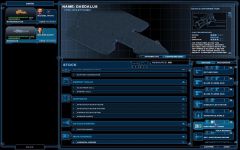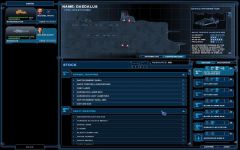 Good luck finding your jaws on the ground my friends!
And a last little surprise: the Multiplayer version of our mod is in it's internal testing phase!
Best Regards:
SoulAssassino