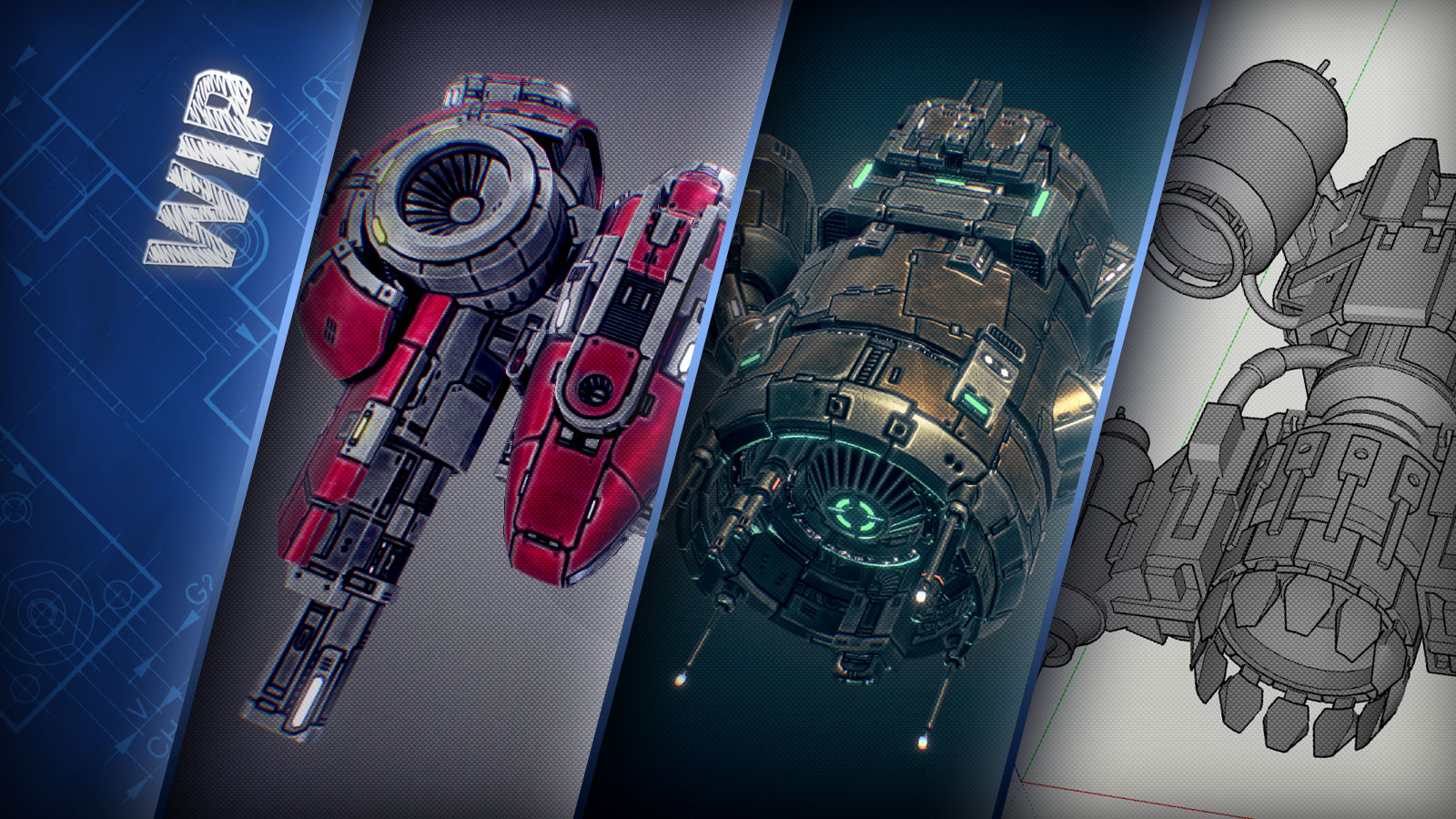 Hey, it's WIP time again! We' d love to show you several models of nerve-recking small ships, which will bring a piece of chaos to the battlefield by moving quickly through it and annoying everybody.
Ships
---
This time we present you two ships: Bruno (Deprived) and Talaria (Vanguard).
As we've decided to take a break from giant ships and try something smaller for a change, these two are really tiny in respect to Premier, for example. But that doesn't mean they can't cause even more troubles sometimes: it's definitely more difficult to catch a smaller but faster and more maneuverable ship which is hard to target, then slowly destroy a hulking dreadnought. So, take a look at these little devils - both are in very early development stages on these screenshots: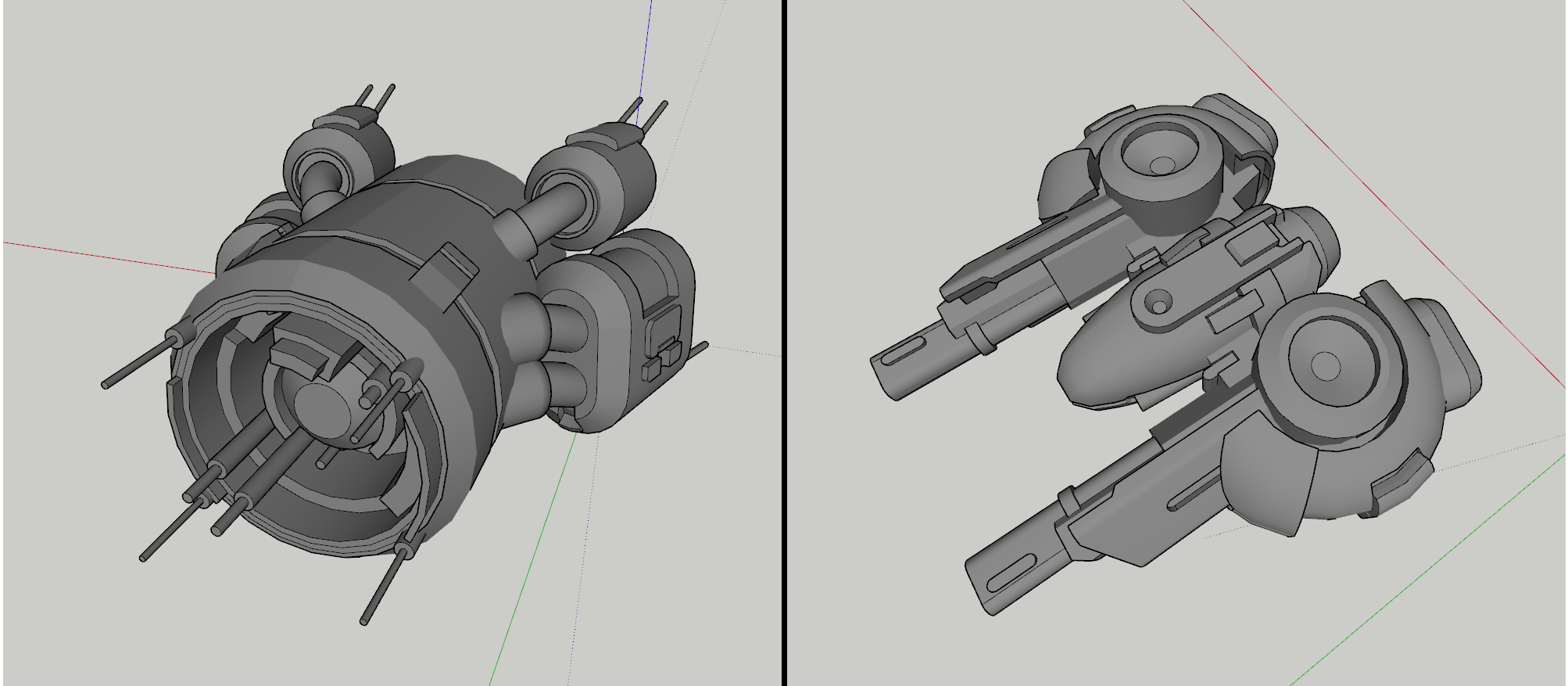 Good news for all who love it: we've joined Sketchfab so don't forget to check it for new models and like us! Here is a full model of Bruno ship - it's form seems to be a little bit strange, but what else can you expect from a race which has been living in a radioactive wasteland for many years?
Talaria, Vanguard ship in traditional red colors with a sheepish smile, also looks great:
Solomon
---
Although it looks more like a spaceship than Bruno, they have some things in common. These ships, both of them, are obiously designed by the same talanted men. Here is only a sketch as we're working on it, giving a long and exciting life to Solomon, but it's already worth to be seen: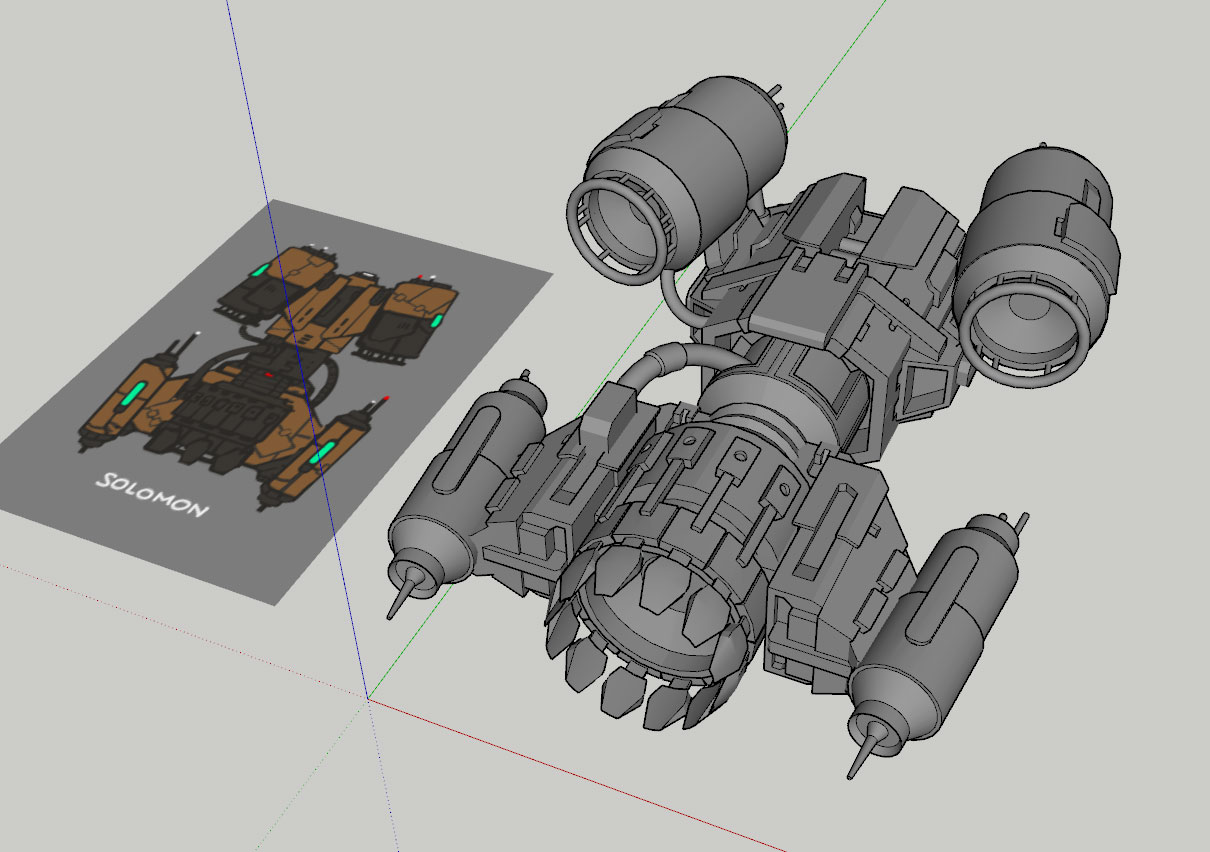 Hope you like it. Don't stay away - go to the forums and tell us which ship you love most!
Or visit Starfall Tactics' communities and like us!