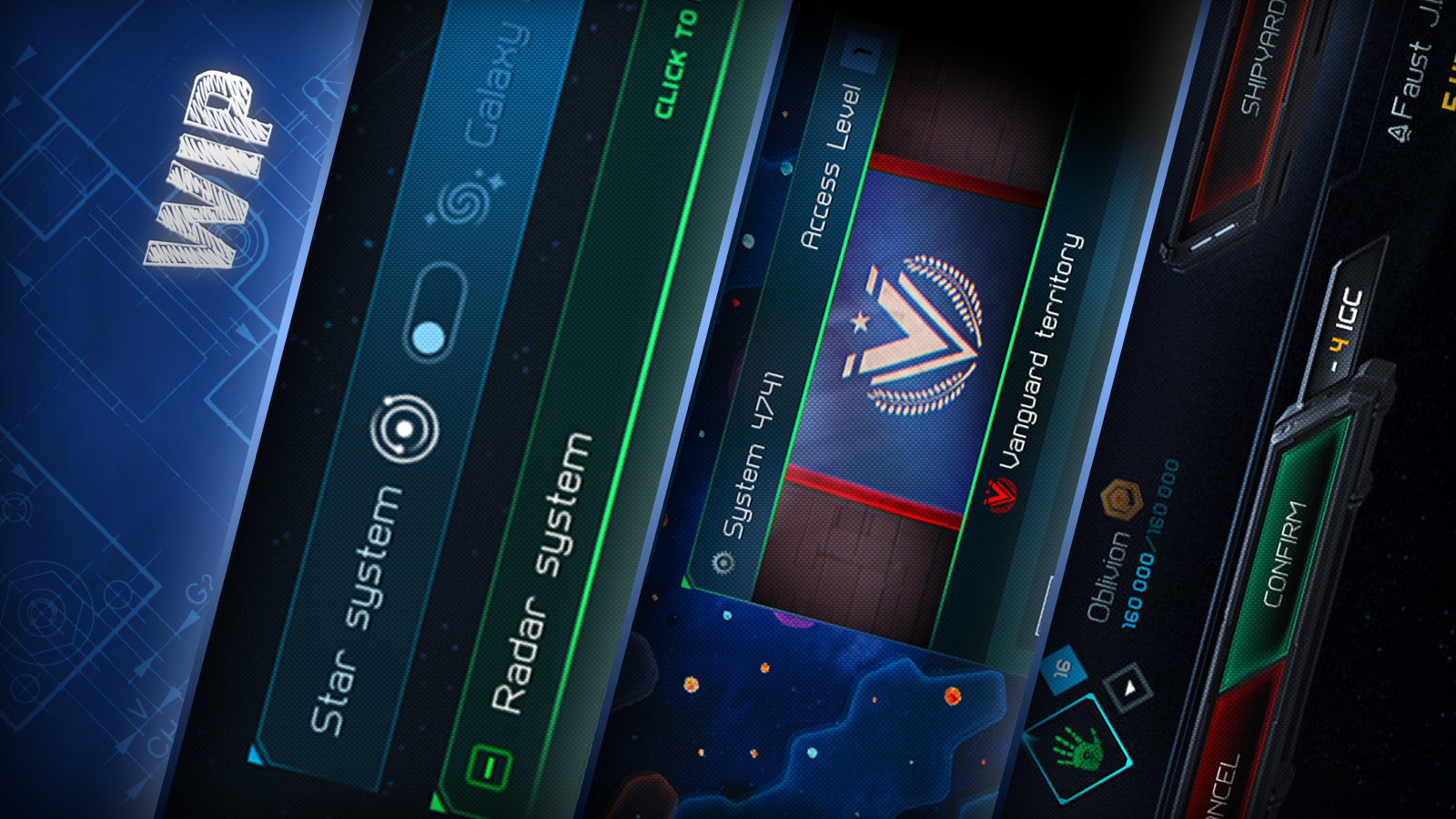 The new week - the new article with some great news to check out! So we are once again here to tell you about some of the upcoming changes and keep others as a top secret for the time being:
Changes to radar panel and Galaxy map
---
To make navigation on a star system and galaxy maps better, we are currently working on a number of special changes. Here is a short list of the most recent changes we've created for you: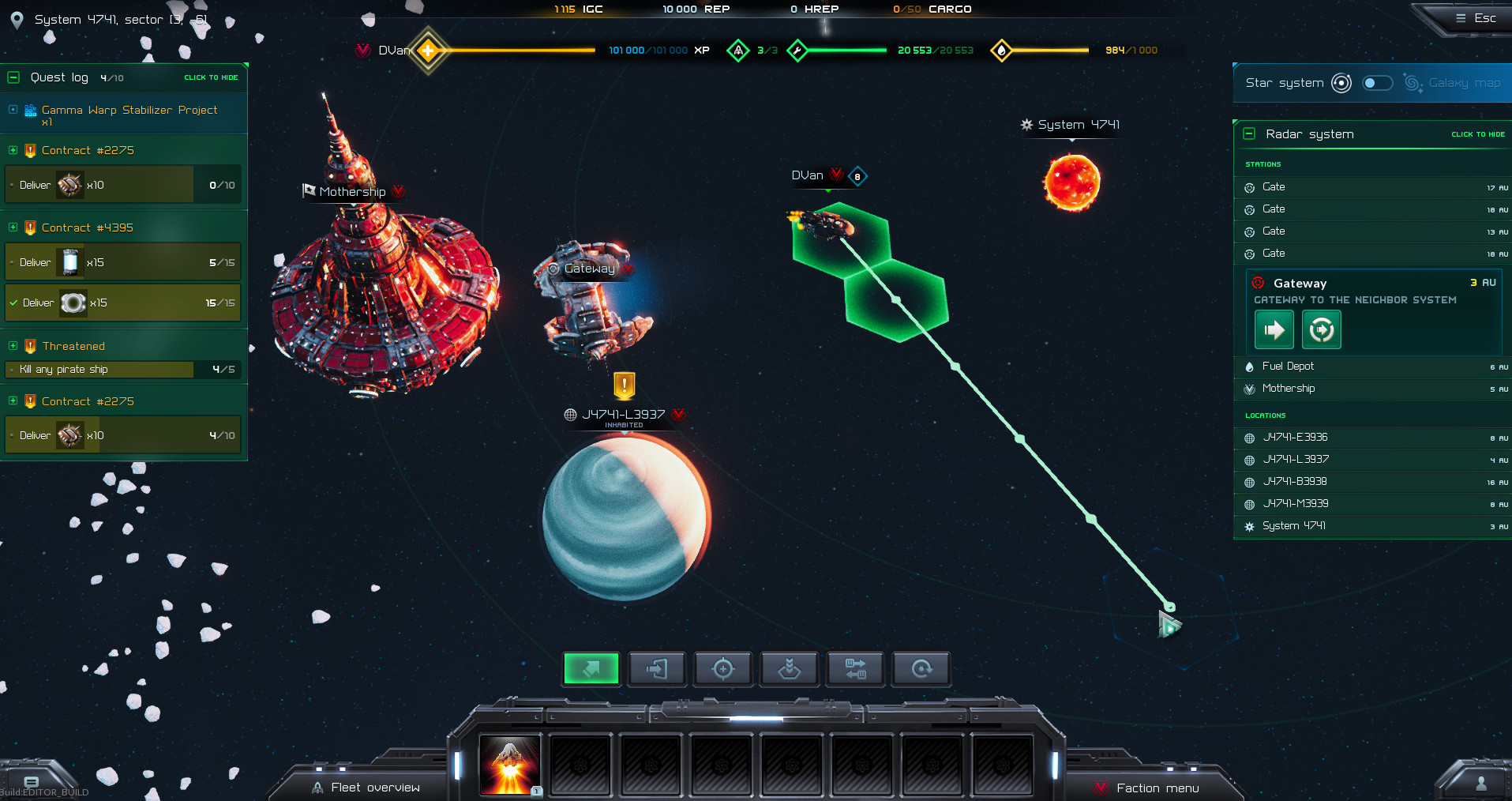 Added a separate button which opens Galaxy map. Also, scrolling with your mouse wheel won't switch the view from Star System Map to Galaxy Map anymore.
You can now see where your fleet is at the moment - just find character icon above system.
By hovering your mouse over a specific star system you can now see its' level (according to Warp Anomaly level) and which faction owns it
Fleets were removed from the radar to escape this madness, while static objects are now there to make your navigation more comfortable and fast.
Arrows along the edges now display enemy fleets and your own fleet.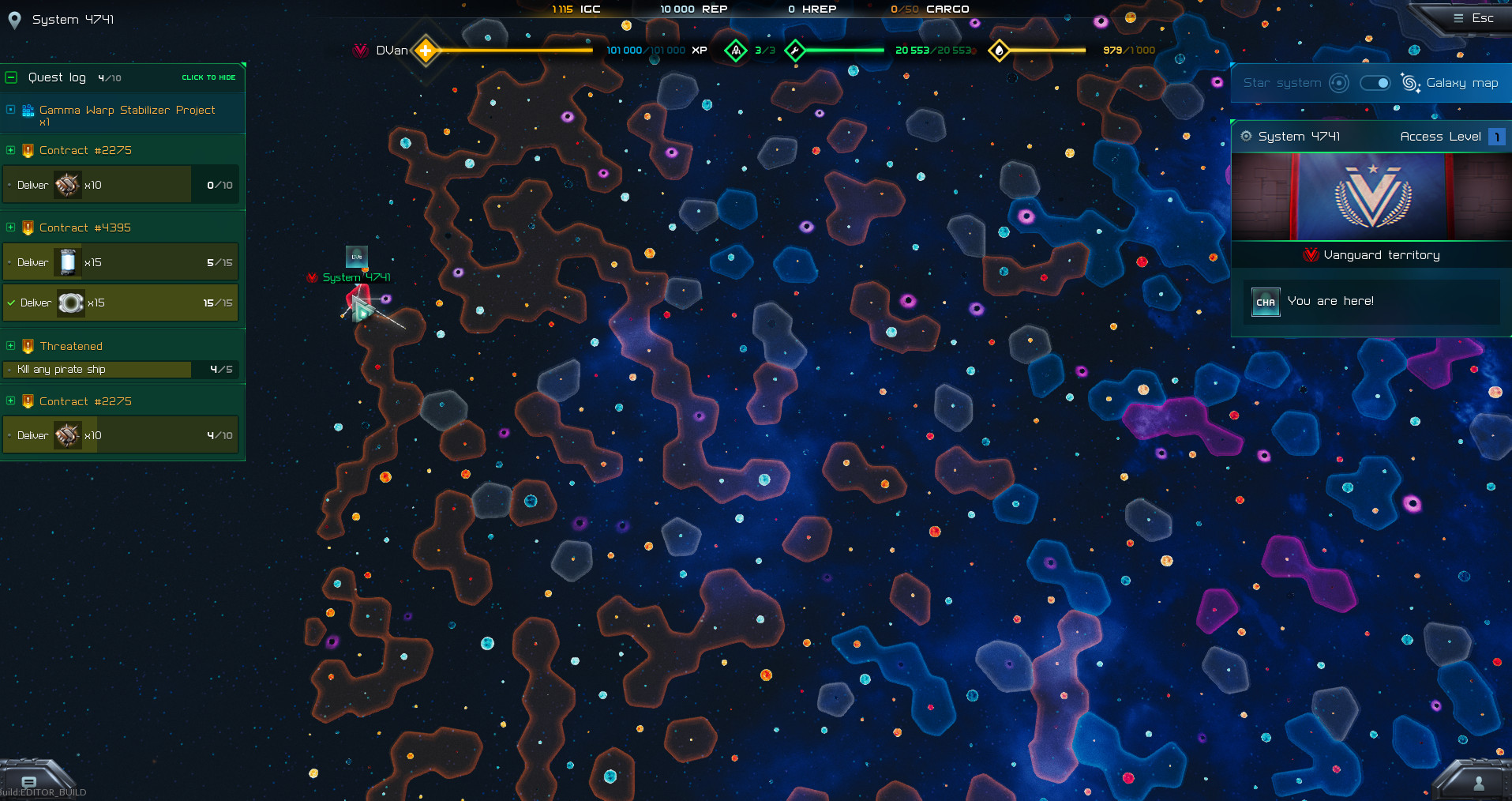 And that's definitely not the final list - we continue improving it, so there is a chance to see some other changes next week!;)
Refitting your ships
---
The very hard and skill-demanding work of constantly installing new giant equipment on your ships is definitely something that must be rewarded, right? After all, engineers who do this job also want to live and eat, just as others do. So now they take IGC for removing equipment from your ship and installing a new one.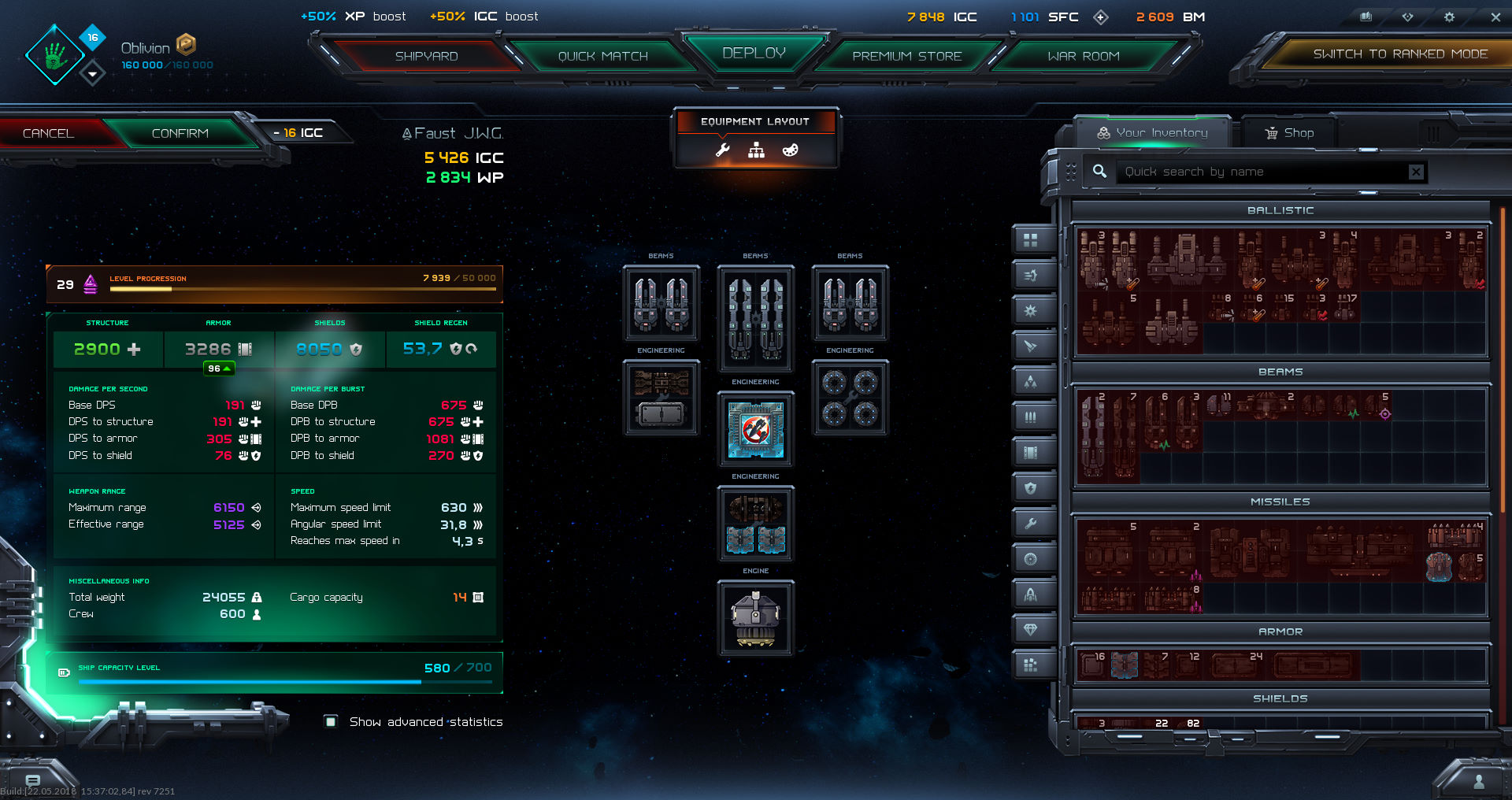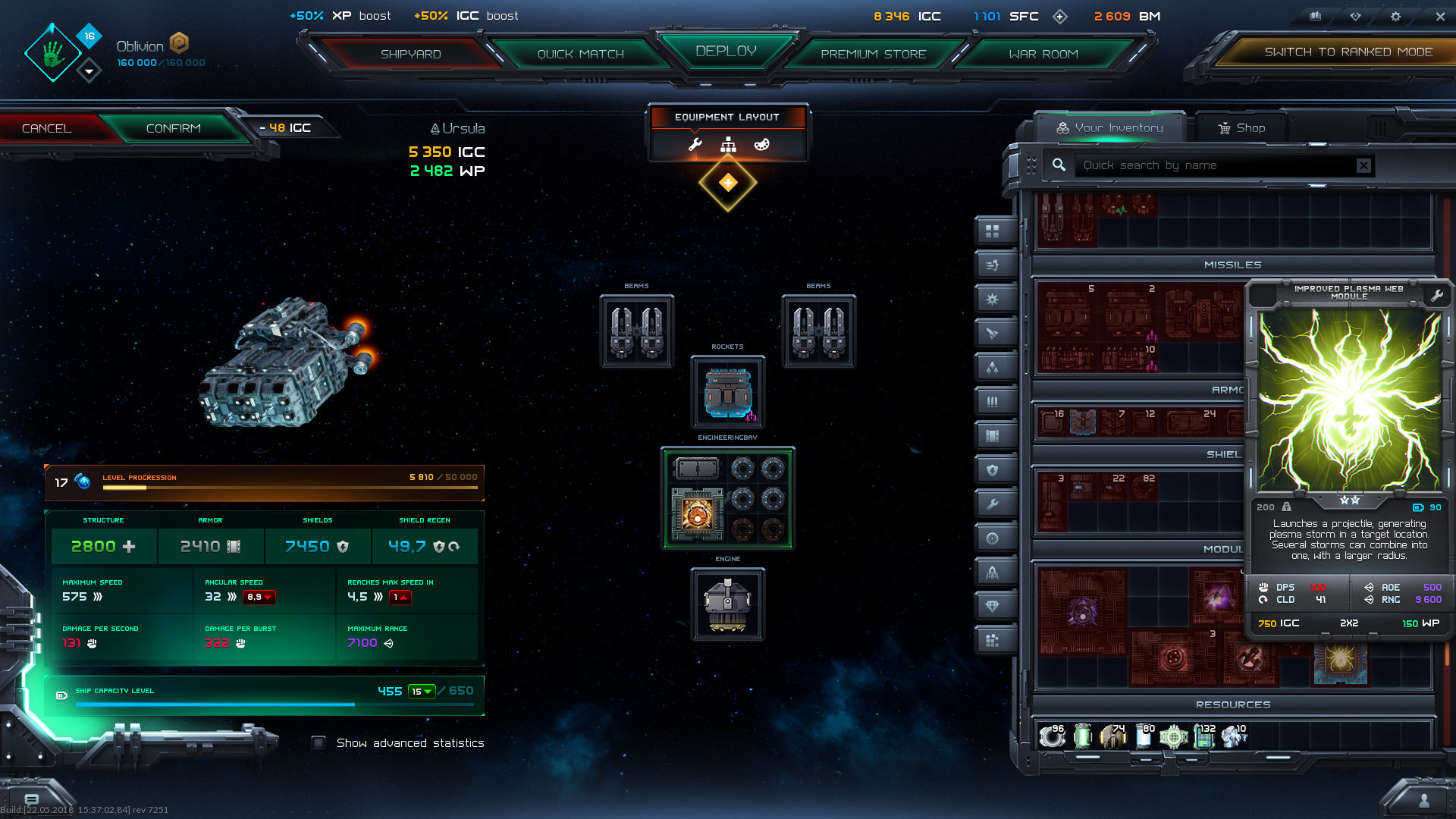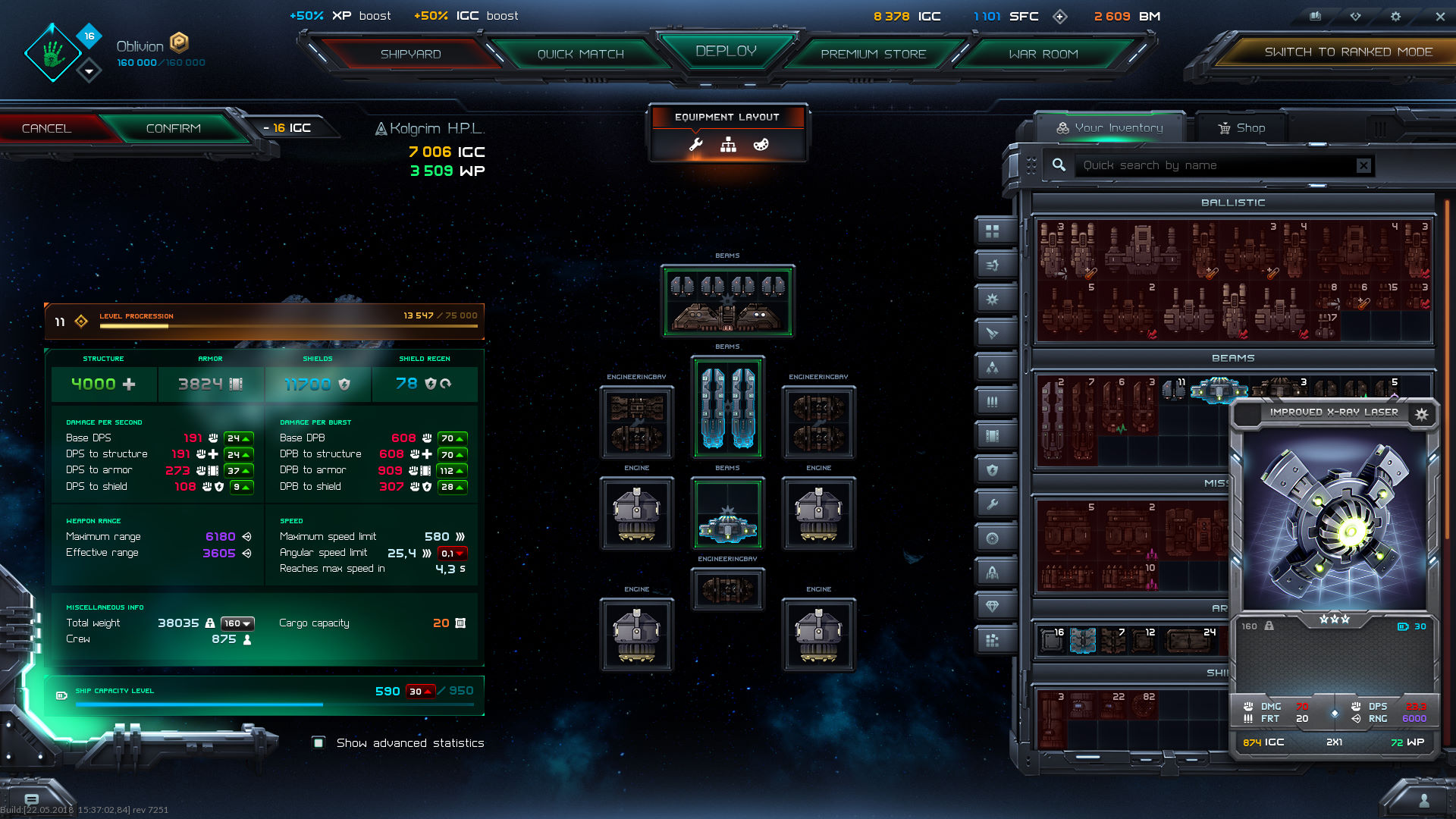 However, it's something that won't bother unless you are going to abuse the single copy of equipment: The amount of IGC taken for refitting your ships is really so small, that you will probably won't notice it unless you decide to fully refit the whole fleet 3 times in a row. Still, if you have only a couple Spear of Wrath weapons and instead of getting another copy or using another ship just constantly move it from one ship to another, you will probably find out that getting a new weapon is more profitable. And, well, to be honest, this decision also has a great deep meaning for our game designer we will never tell you about, haha.