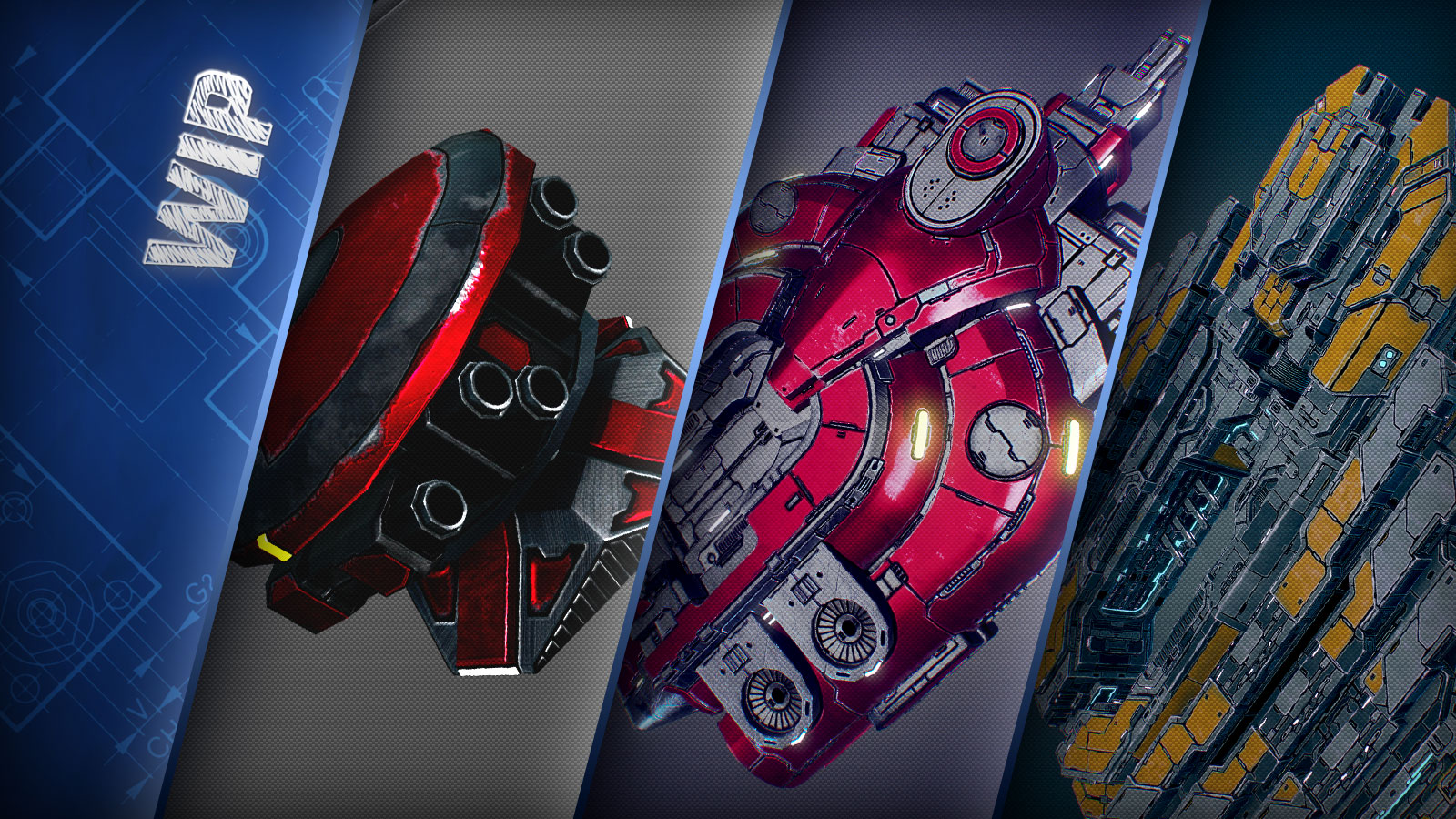 More 3D models today for you! Don't hesitate to read this short article or just watch a hypnotizing turret gif, Premier and Tarnhelm ships in all their beauty.
Turrets
Say "Hello!" to a friendly turret making it's first step into this cruel world. Being not as cute as it looks, in Starfall Tactics these nice things help blowing away your enemies by firing and trying to not get broken up. Obviously, broken turrets can't shoot, so take care of it and it'll pay you back by defeating several opponents.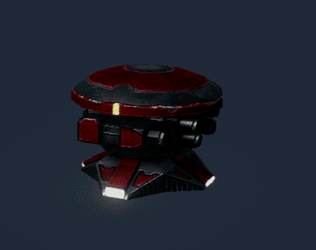 Premier
Here is a full 3D model of Eclipse dreadnought which you could see in previous WIP articles and now it's ready to entertain you by showing all the details. Just touch and move Premier to watch carefully every single part of it.
Tarnhelm
Tarnhelm, another ship mentioned before, is a large vessel belonging to Vanguard faction and covered with red, the color of war and fire. Spend some time to look at this dazzlingly beautiful model and wait for Starfall Tactics' tests or release to get it in-game!
As Premier and Tarnhelm have finally made it's long way into the game, we hope on showing and telling you more interesting things next week. We also welcome all thoughts about Starfall Tactics - don't forget to visit our forum section as you can find some information there.
Join Starfall Tactics in social media and ask away - we are always ready to answer your tricky questions: