According to plan, we've been focusing on press outreach and building a community around Starfall Tactics. The game is steadily picking up presence around the internets and the time has come to conquer the shores of Steam Greenlight. Operation 'Unleash the Green Fire' is a go. Lets vote!
Our original idea was to rob a bank and get on national news this way, but luckily, our pet bear Zoyan stumbled upon Steam. It's a great way for small developers like us to make their game available on one of the biggest PC platforms, bypassing all the formal (and probably boring) processes.
In just a day, Starfall Tactics has already received over 500 positive votes!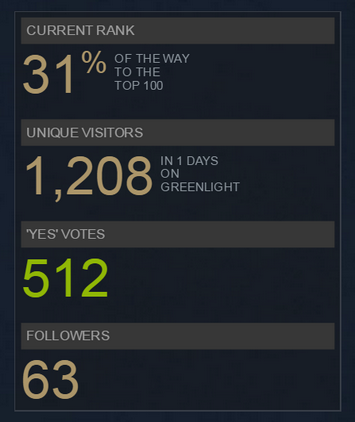 You can show your support by going to our Steam Greenlight page and voting 'Yes'. Its free and it takes 2 seconds. Literally, we measured with a stopwatch.

Hope you have a great week full of awesome space adventures!
P.S. You need to be logged in to your Steam account in order to vote. Just a tip ;)