When Andrew and I released Star Traders: Frontiers, it was a new pinnacle in the years of work we'd put into the Star Traders games already. We'd delivered on our promises to more than a thousand backers on Kickstarter, gotten recognition from Steam as one of the best games from Early Access that year, and had seen so much fan and new player enthusiasm that we knew we'd be able to keep the game growing for years to come.
Now, we're coming up on the end of our previously announced roadmap for Star Traders. This is not the end of new content from us for the game by any means, simply the completion of what we've already promised to add to the game.
With these last milestones wrapping, we've been able to consider what larger-scale changes outside of the scope of the last roadmap we want to give you. Given how much of what we've added to the game has been driven by you already, and knowing it's a small fraction of the ideas, possibilities, and personal passions you all have for the game, we think the choice is an obvious one: we're going to add mod support to Star Traders: Frontiers.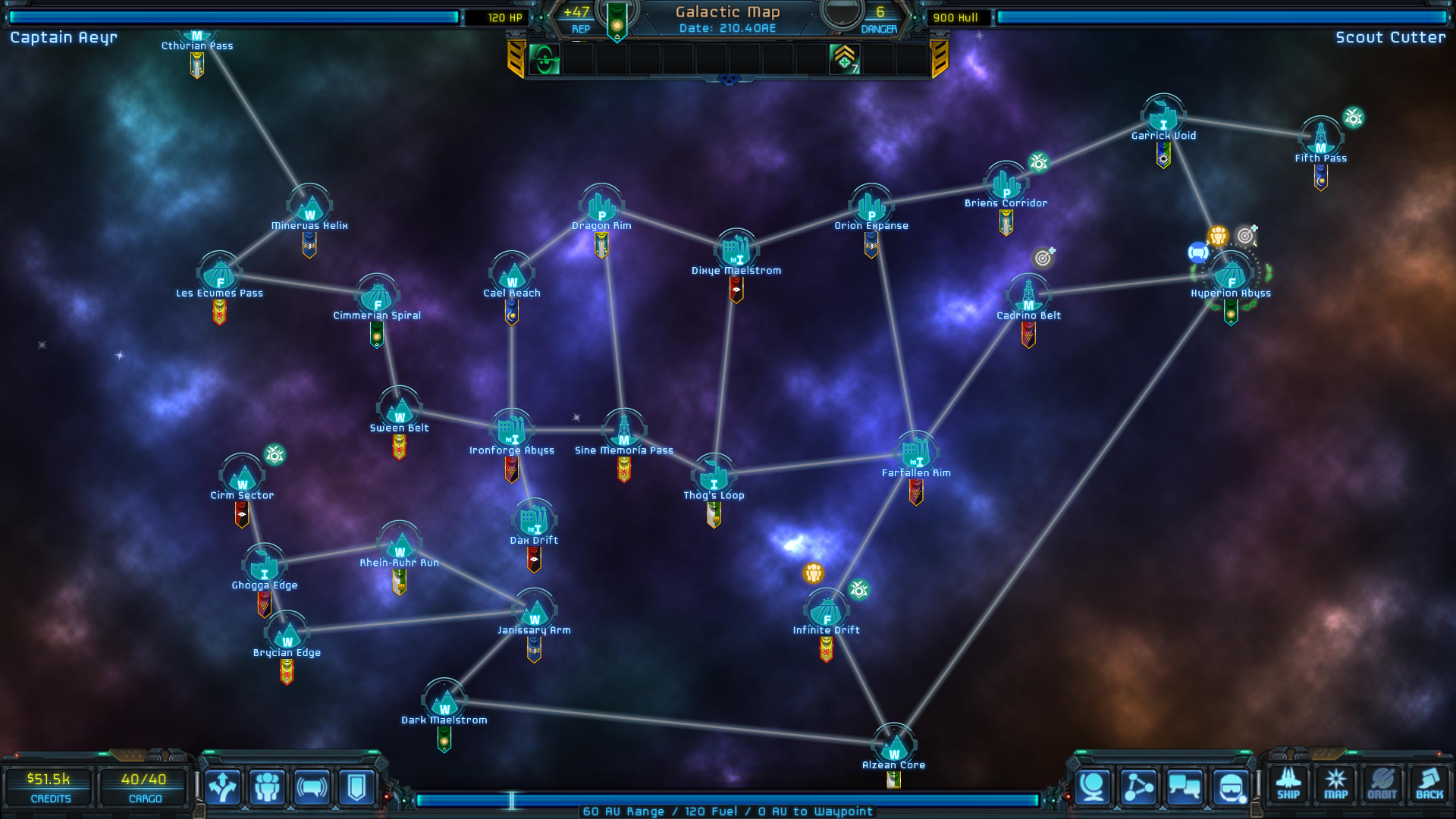 This means:
A basic save-game editor all players will be able to use to customize their personal playthroughs. Want everything unlocked? Done. Wish that officer had more Fortitude? Buff away! Want to try max level? Change difficulty mid-playthrough? Remove that one annoying trait? Check, check, and check.
Steam Workshop tools for uploading & downloading mods, and a separately-installable build of the game so you can switch between vanilla Star Traders and modded Star Traders.
Officially-supported access & documentation to the game database for mod creation.
Work has already begun, and we expect to release these tools later this year. If you are a modder who would like to be among the first to get access to our mod creation tools, please fill out this form.
This is a big deal for both Star Traders and Trese Brothers.
As long-time fans of the studio will know, we've loved the idea of mod support for quite a while. The challenge has always been having both the development capacity and the playerbase scale to make adding mods viable and worthwhile. As we've grown, we felt confident enough to promise we'd add mod support to our next game, Cyber Knights: Flashpoint, since the Kickstarter. With this announcement though, it turns out Star Traders: Frontiers will be the first Trese Brothers game have full-fledged mod support!
One of the things we value most in our games is replayability. As a studio, we would much rather create one game you want to play for the next ten years than sell ten games you're done with after a few months. It's an extremely high mark to hit in our novelty-driven world, but we're excited about the potential for mods to even further extend the lifespan and replayability of these games so many of you are already so passionate about.
We can't wait to see what you all will create. If you're a modder, or an artist or a programmer interested in getting into modding, remember to let us know if you'd like to potentially get early access to these tools. For all our players and fans who want to simply stay in the loop, contribute ideas, or let us hear your enthusiasm 🤞 for the news, our Discord community is open to you.