The latest work-in-progress version of the SRP is henceforth available to download from Github.com for pre-release testing. The master branch of the repository will be its (only) presumed stable branch; should any other branches appear, they are intended for development only, not testing.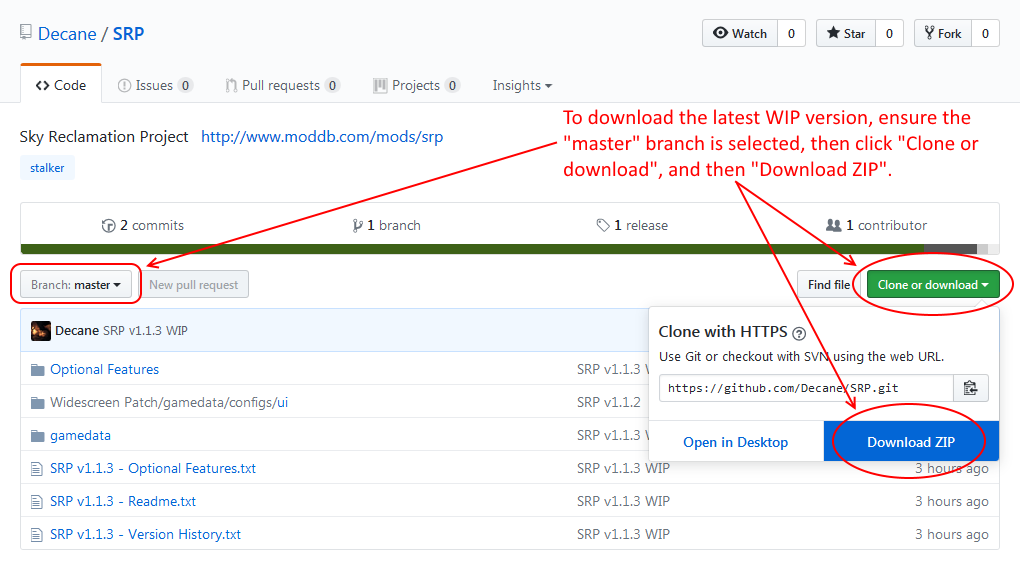 ModDB will remain the SRP's official release channel. Pre-releases will be posted in GitHub.
---
Note: Because source code archives on GitHub are generated by the git archive command on Linux servers, the Windows-native line endings of CRLF (carriage return, line feed) of files inside such archives are likely to be replaced by the Linux-native LF (line feed).
Some text editors, such as Windows Notepad, do not render LF "correctly" when unpaired by CR, resulting in files being rendered as if they contained no newline characters at all.
I have tried and failed to work around this issue: per suggestions in Stackoverflow.com, I tried committing a .gitattributes file containing * text eol=crlf, but that resulted in the UTF-8 encoded documentation at the root of the repository becoming mangled. So for now, the only workable solution I have for this issue is using e.g. Windows Wordpad or Notepad++ to view plain-text files in archives generated by GitHub.

Update: I was mistaken. Thanks to CyberShadowMD, I have learned that GitHub's "Download ZIP" feature does in fact generate archives containing line endings as stored in the GitHub repository. But because I had core.autocrlf=true (the default in Git for Windows) when adding the SRP to my Git index before pushing it to GitHub, Git converted my working tree's CRLF line endings to LF in the index, which the SRP in GitHub hence ended up with.
If you have Git on a Windows machine, you can clone the SRP repository with LF auto-converted to CRLF in plain-text files by setting core.autocrlf=true before cloning.