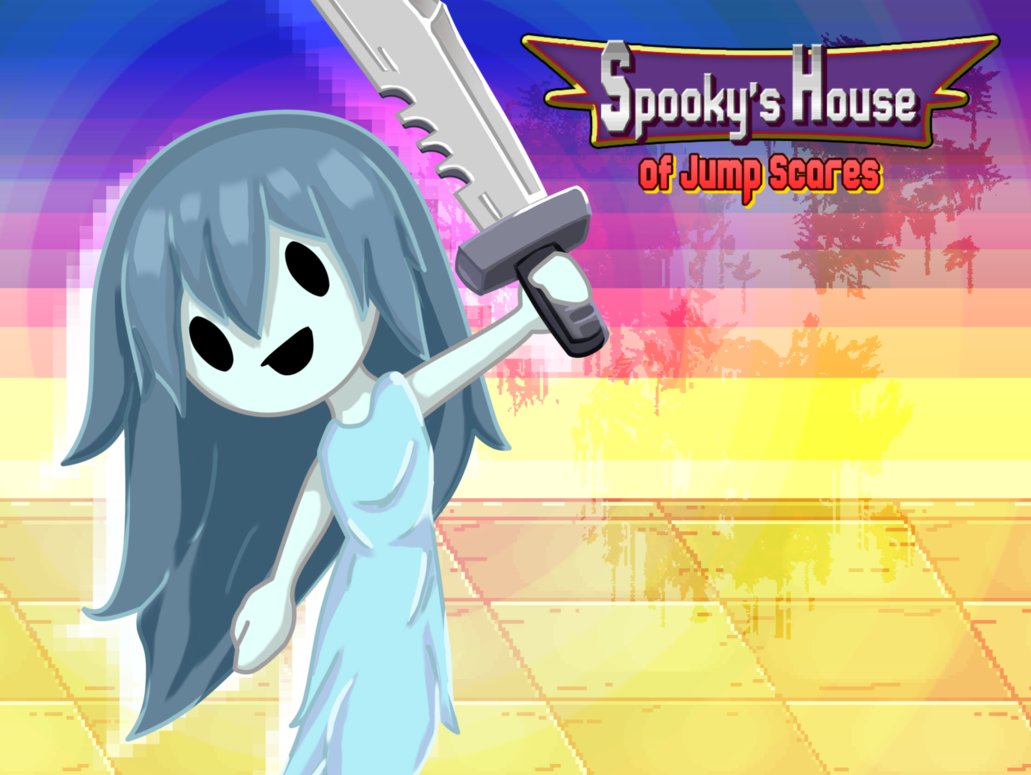 1/17/2015
It's time once again for the year to restart and us to look back on all of our mistakes and fond memories with our new eyes. But even as the year begins again, the spirits and crawling terrors inside Spooky's House of Jump Scares only thirst more for the blood and viscera that sits in all of us waiting to have a greater purpose than keeping us warm.
Spooky has gone back and filed your concerns and feedback by it's weight, width and water tolerance and solved some issues. New gameplay mechanics are now in to break the monotony, along with some small mini games featuring Spook. Also a new fancy settings menu giving the user the ability to skip rooms based on super secret passwords.
More information has also been added to Cat-DOS, and a new enemy lurks around 550 eager to show you how interesting your insides can be once they are on the outside. And now there is also a way for you to fight back against the dark beings that would prefer you not alive. You can fight the creeping darkness around you now, even if it proves utterly pointless in the end.
So now, can you brave the inmost cave of your life, can you defeat the fear inside your soul? Will your efforts prove to be anything more than a tickle on the toes of death and despair? For only you have the knowledge needed to accurately describe your death.
For an almost complete list of updates please consult your local spirit medium or the change log below.

Change Log:
Added new rooms.
Added mini games.
Fixed the 210 npc to be less annoying and more scary.
Added a mobile texture system to improve performance.
Fixed surfaces from breaking when you start over.
Added a new texture set.
Fixed surfaces from messing up depth (sometimes) on older graphic cards.
Fixed Cat-DOS from stopping the ambiance.
Added more scenery.
Fixed controls text.
Fixed minor spelling errors.
Added a new level.
Added new npcs.
Added a weapon.
Fixed the flesh rooms to count as rooms.
Fixed the Centipede spawning two holes on top of each other.
Added more information to CAT-DOS.