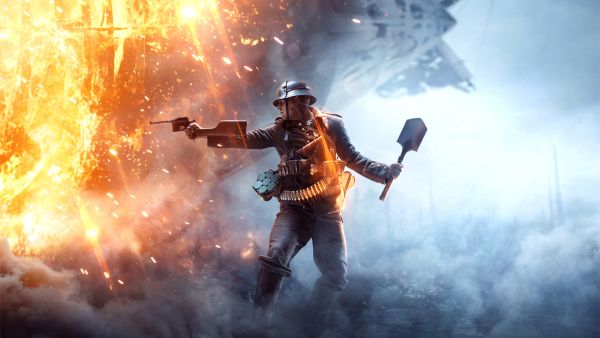 Battlefield 1 is a must-have addition to your FPS collection. It's one of the year's best shooters, revitalizing the venerable Battlefield series and delivering some serious in-your-face gaming thrills while it's at it.

To experience it properly you just have to play it on PC. Not only so that you can ramp up the visuals far beyond console level, but also so that you can make the most of the level of control and accuracy offered by a keyboard and mouse.

And by upgrading to the right keyboard you can enhance the Battlefield 1 experience even further. The Logitech G810 Orion Spectrum gaming keyboard comes with amazing intelligent per-key RGB backlighting, and combined with Logitech Gaming Software it can help you out in-game by lighting up only the keys you need, so you're never left fumbling for the reload button when the lights are down.
Even better, Battlefield 1 features full in-game lighting integration with Logitech Gaming Software, lighting up the keyboard to alert you to important in-game notifications, and reacting to the on-screen action as well. So for example it'll turn green if you find yourself in poison gas, or flicker orange and yellow if you're on fire. It's a brilliant use of the G810's technology, and a fantastic way to add an extra layer of immersion to the experience.
Battlefield 1 is just one of over 300 games supported out of the box by Logitech gaming software. They might not all feature the sophisticated effects that you get with Battlefield 1, but you'll never be left confused about which key you should press again.
And besides the excellent RGB lighting, there's plenty more to recommend the Logitech G810 as your next gaming keyboard. Not only does it look good, its performance-driven design can help you play better, too.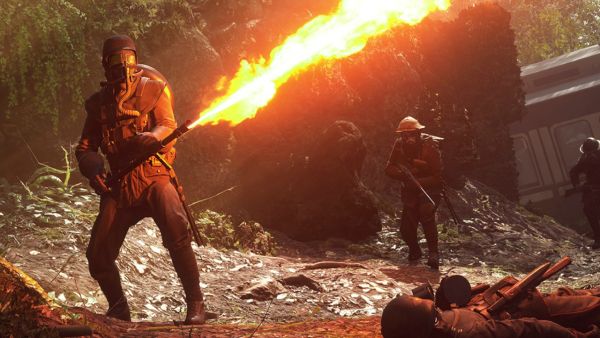 The G810 uses Logitech's own ultra-responsive Romer-G mechanical key switches – up to 25 percent faster than standard mechanicals. They actuate at just 1.5mm, and boast an actuation time of just 5ms, while most mechanicals take 6.7ms, and while a millisecond might not seem much, when it comes to the crunch in a fast-paced MOBA like Dota 2, milliseconds can mean the difference between epic victory and shameful defeat.
Not only can it help you play better, the G810 can help you play longer, too. Its low-force actuation of just 45g means you're expending less energy with every key press, and helps minimise fatigue when you're playing for hours on end, while its three-step adjustment means you can set it up at just the right angle for you.
If you like to provide your own backing music for your gaming, the G810 packs another must-have feature in the form of its built-in media controls. With them you can play, pause and skip tracks at a touch of a button and without interrupting your game, mute your tunes if they're drowning out the action, or adjust the volume with a roller control.
The G810 itself is a long-lasting beast: its Romer-G switches are tested to 70 million keystrokes, making them up to 40 percent more durable than a standard mechanical keyboard. And you can sense its durability in its build quality, whether it's the tangle-resistant braided cable or the fingerprint-defying matte surface.
In the short, the Logitech G810 both looks and performs like pro gaming gear, with one important difference: it won't set you back a horrifying amount of money. It can be yours for a thoroughly reasonable for $159.99/£111.99, with shipping included, so why resist? Order today and give yourself a new gaming edge.

Get more out of your Battlefield 1 experience and other PC gaming heavy hitters with the G810 Orion Spectrum.