This week we're introducing our actor Tray Epps, who will be playing Michael Wade. An emerging actor and writer, Tray has already published his first book at 20! Entitled The Ledge, it can be found at www.barnesandnobles.com.. When I met Tray I was impressed by his intelligence and individuality, two perfect qualities for his character, Michael Wade. Michael, a high school student who longs to be a aeronautical engineer, is the brains of the outfit. I asked Tray some of my standards and some new questions too. Enjoy!
What is the first video game you played and how old were you? What has gaming meant to you in your life? Has there been a moment when it's been more than just entertainment?
I was young! I remember my brother and I getting a Nintendo and playing Mario all night! Gaming, I think, is very important. It's entertainment but also a way to process things in life.
Tell us a bit about yourself and describe what contribution you make to THE WIND.
I am just aspiring to be a great entertainer. I guess entertainment has always guided me in some way in my life and I want to be a part of that for someone else's life. In The Wind I play Michael who is filled with a lot of depth and emotion. I guess we are alike!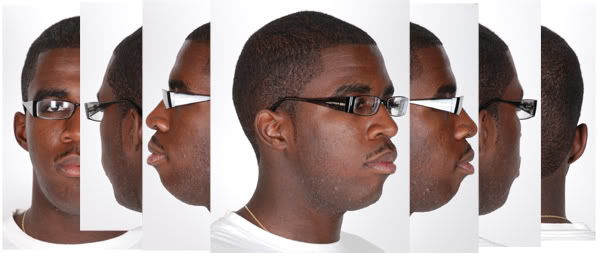 Since you are a writer, tell us what kind of stories you would like to see turned into games. Is there a game that had a particularly strong narrative that caught your attention? Should games even have narratives?
Narratives bring a player into the game that the world is trying to create. Even if the narrative is simple it can do a lot more then a random pointless game. I think if they made a badass Call of Duty film that would be pretty dope or maybe like a Halo movie BUT only if it is done REALLY well.
Share a recent piece of music, film, artwork or book that's inspired you creatively. What was the end result?
Music and film inspire me everyday. I can't remember the last film that I've seen that just inspired me but I do remember going to see a singer/songwriter, Kate Voegele perform a few months back and leaving the Roxy in awe by her career and how it took off.
Where will you be in 5 years?
I would be 25 so I will be working on some film or television show. I want to discover all sides of entertaining so I could very well be in front or behind the camera but if one thing is for certain it is that I will be successful! :D
Bonus question: Would you rather jump a giant mushroom, battle an evil wizard, search for hidden treasure, pilot a starship or do online strip poker?
What's the point of online strip poker? Are there webcams involved? If so then maybe I'd do that for fun! Lol if there aren't any cameras then I'd say.......battle an evil wizard!....come on that was a tough question! lol
HA! - ROBOTBIGFOOT